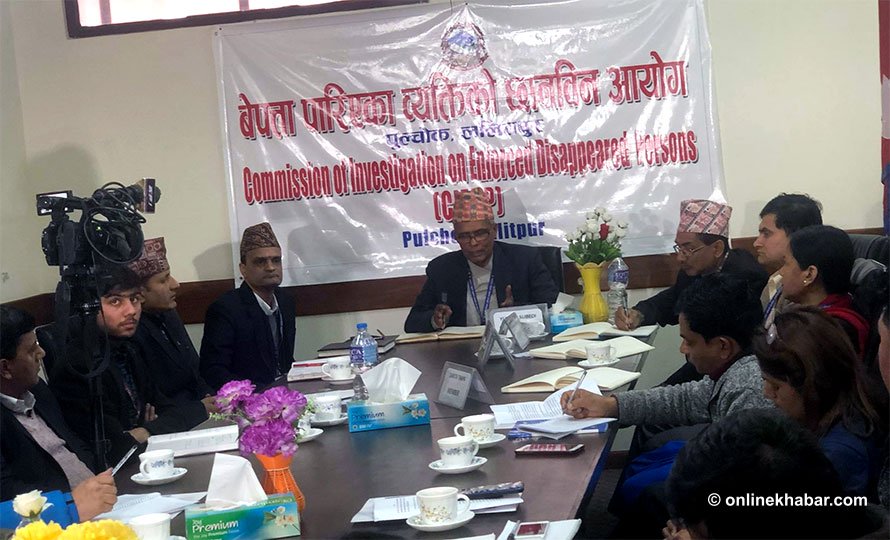 Kathmandu, February 18
The newly appointed officials of the Commission of Investigation on Enforced Disappeared Persons have said they have begun investigating complaints about conflict-era enforced disappearance.
Organising a press meet in Kathmandu on Tuesday, the commission's chairman Yuba Raj Subedi said total 2,506 complaints were registered at the commission. Of them, the commission had already begun a preliminary study of the complaints from 65 districts whereas the complaints from other districts would also be studied soon, he stated.
Meanwhile, the commission would soon make public a list of the persons who were said to be disappeared during the conflict, but had been found alive recently, he informed.
Subedi claimed the officials were committed to completing their assignment independently as per the international norms and legal provisions without any political prejudice.