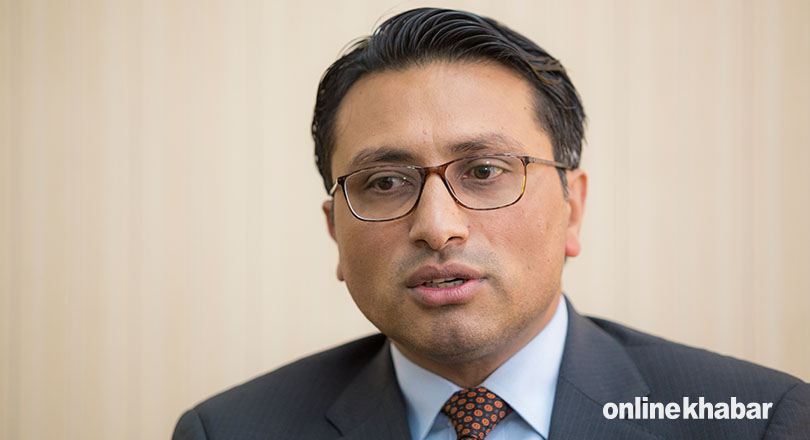 Kathmandu, November 15
Executive chief of Nepal's top planning body, National Planning Commission Vice-Chairman Swarnim Wagle, says the country does not need too many donors as their contribution is just nominal to development activities here.
"There is no need to engage more than three to four donors," the economist says in an interview with Onlinekhabar, "In the international donors' conference for post-earthquake reconstruction, there were 72 representatives from donor countries or agencies. But, we had to send them back with a plain thank you. Just eight representatives put forward investment proposals."
According to him, Nepal now has upped its confidence in dealing with donor agencies, suggesting we receive donations and support from them only when we really need it. "Now, we have known the country and the world. Now, we can directly hold talks with presidents of the World Bank and the Asian Development Bank. We do not have any inferiority complex for conversations with them."
Meanwhile, Wagle says reconstruction of the planning body is his priority now and the government has already developed a draft to give the body a new shape.
"I am the last Vice-Chairman of old National Planning Commission. Now it needs change," he says, "It has to be developed as a world-class think tank. Experts should be mobilised to formulate plans."
Wagle says the Commission now needs to formulate long-term plans that will work for 10 to 15 years.
"This is the right time to reform the Commission in line with the new administrative structure of federal Nepal."