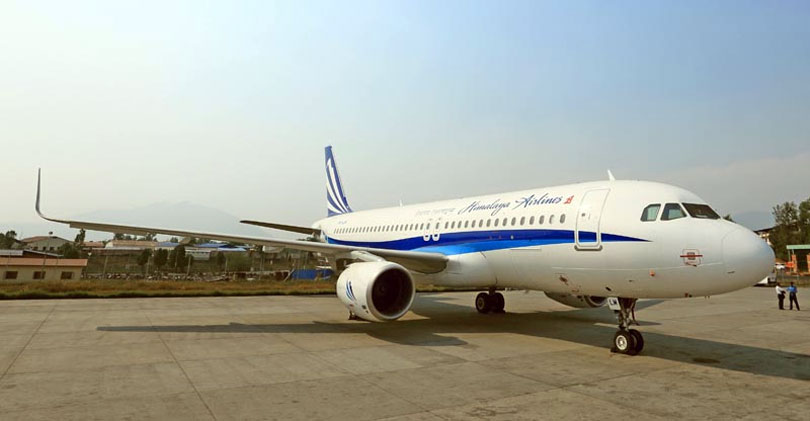 Kathmandu, September 20
Himalaya Airlines, a Nepal-based private airline with Chinese equity, is all start regular flights connecting Kathmandu with Colombo.
According to the company, the first commercial flight on the route will take place on Saturday, October 1. Himalaya's A320 Airbus will fly to Colombo from Kathmandu on Tuesdays, Thursdays, and Saturdays, says the company's Vice-president Vijay Shrestha.
The airline will leave Kathmandu at 11.30 am and reach Colombo at around 3.15 pm local time. It will then fly back to Kathmandu at 4.15 pm local time, and land at TIA at 8.15 pm. According to the company, one way flights have been priced at Rs 29,191 and Rs 50,041 for a round flight. For business class the fares have been fixed at Rs 39,391 and Rs 82,281 respectively.