The world has watched closely the elections in the United States as Americans voted for their choice of the president and legislators amidst the Covid-19 pandemic. Since Trump presidency largely 'disrupted' the United States' global leadership, American allies and partners including its adversaries were anxiously waiting to see who would be the next US president.
Finally, Joe Biden has won the race. As the transition takes place in Washington, in terms of its Asia policy, the US is in the process of 'decoupling' with China, and its Indo-Pacific Strategy in Asia is gaining momentum. Now, there is a critical question of how the Biden administration will see the world.
So, what will be Biden's larger Asia policy, India policy and how all that will or will not impact Nepal? Will there be any meaningful changes in the US's Nepal policy? Onlinekhabar talked with Dr Anil Sigdel, the founder of Washington-based think tank named Nepal Matters for America. Sigdel closely watches Nepal-US relations, US South Asia policy and India-China relations.
Excerpts:
How will the Biden administration larger Asia policy likely be?
In the Biden administration, the Asia policy will be further strengthening. While Trump had maintained a harsh tone on China and had not worked in tandem with international allies and partners on his approach as he chose his "America first" policy, the Biden administration is going to give more priority to Asian partners and allies. The Indo-Pacific Strategy that was officially articulated in Trump's time will be further strengthening in Biden's time also. But, while the Trump admin has emphasised "decoupling" with China and total trade war, Biden administration will soften its approach on that, and work on its Asian allies to strengthen rules, norms and cooperation to forge a balancing architecture vis-à-vis China's rise and altering regional balance of Asia.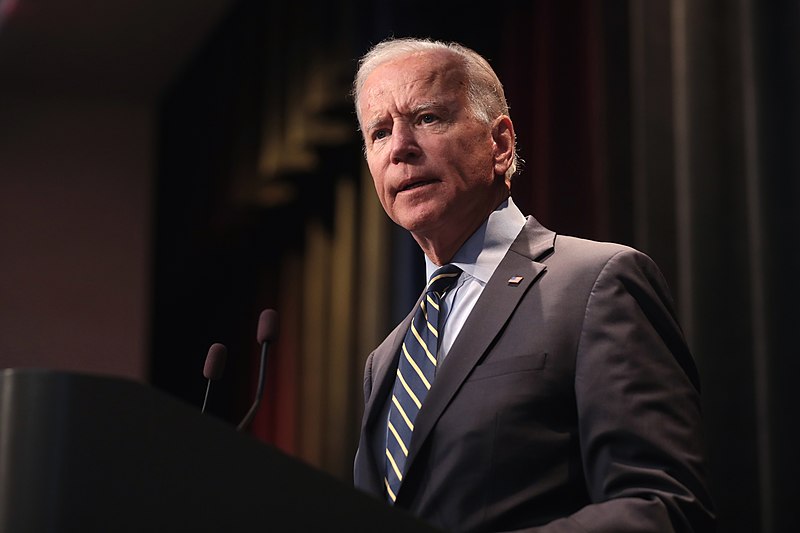 The Obama administration (2009-2016) had worked a lot in forging the Trans-Pacific Partnership (TPP), which was in fact a strategy to balance China's rise. Trump immediately scrapped that for domestic reasons. Now in Biden's office, those ideas and officials will again influence his foreign policy. It was the Democratic President Bill Clinton who had brought China into the WTO. But, since then, there has been lots of domestic protests in the US on having a free trade agreement with so many nations in Asia. Especially from working-class Americans, Biden will not be able to revive the same agreement. Therefore, Biden will likely try to work out other trade and cooperation mechanisms with Asia — in fact, some cooperation agreements on trade and supply chain have already been taking place in Asia. The Covid-19 crisis and US-China rivalry have only increased the momentum to forge such China-minus mechanisms.
On the whole, Biden's people will reinforce the United States' international role which President Trump opposed. Biden will reinforce several existing international mechanisms mainly founded under post-World War II US leadership, which the Americans believe have been hugely beneficial to the United States' prosperity and the world.
Regarding Biden's South Asia strategy, the US-India relations will increase further, and its presence and role in South Asia will increase as well. Making India a prominent partner in balancing China is the US establishment's strategy, and even President Trump gave his consent to such policies. With Biden, definitely, this will be even stronger. Regardless of the leadership. In the foreign policy, there will not be a substantial change, some rhetoric or tone might change, but the substance will remain the same.
What will be the Nepal policy of Biden administration?
To a large extent, the new administration's Nepal policy will be continuity than change. American diplomacy in Nepal has not shown results in Nepal in recent times — the MCC's $500 million agreement is an example of that. But, similar efforts to forge more such cooperation will most likely continue, if not independently and directly, through some kind of coordination and cooperation with India. Besides, in the Biden administration, there will be more priority on traditional American global interests such as the promotion of democracy, human rights and religious freedom. The Trump administration was less interested in promoting these values worldwide. Similarly, the US military will want to maintain its good military-to-military ties with Nepal — the US has not visibly been very comfortable in increasing Chinese mil-to-mil engagement with Nepal Army. For instance, the joint military exercises between Nepal and China have been noted in the US Indo-Pacific Strategy document.
To be sure, the elements of US policies on Nepal, in general, are not exclusively for Nepal — the US policy in Nepal is similar to the US policies in other developing countries around the world. But, the China factor is unique to Nepal as it strategically sits next to Tibet. In addition, since the US-India partnership now grows, in that domain also, Nepal figures prominently because of the South Asian connectivity plans under the Indo-Pacific strategy. United States, India and other Indo-Pacific partners have been working on trying to forge connectivity between South East Asia, South Asia and Central Asia.
However, as a desire, the US would like to see Nepal not getting too close to China. However, such desires have limitations. Therefore, the United States would have liked Nepal and India to have more cooperation that will be favorable for US interests in the region.
Does the US view Nepal through Indian eyes?
Although India has failed to maintain good terms with any of its neighbours, that does not change the fact that India is the largest power in the region. India is a country that right from the birth — post-British era — has continuously been in either war or one step short of war with Pakistan and China. Therefore, its regional outlook and policies come from those perennial security priorities. As far as the US is concerned, the US signing defence agreements in South Asia is not entirely new. One way or the other, the region has always been in the US strategic priority. But, the difference is: in past, Pakistan was its strong ally; now with changing strategic undercurrent in South Asia, the US has come to join hands with India, and Pakistan gets closer to China.
In this context, India and the US are seeing substantial growth in their economic, trade, people-to-people and military engagements which is making possible more policy coordination and regional policy convergence. Therefore, naturally, the US policy on Nepal, as well as on other South Asian nations, is influenced by US-India strategic objectives. Besides, India emphasises its preeminence on Nepal – New Delhi tells Washington that only India will manage its affairs with Nepal and does not need Washington's interference. Therefore, Americans are very careful in not annoying India.
Interestingly enough, for the US, looking at any country through someone else's eye is antithetical to the US's international policy because the US has stood for norms of sovereignty around the world. But, strategically, the US does not have sufficient resources and willingness to engage directly in every corner, therefore, chooses to enable regional powers to take their responsibility. In Nepal's case, it is India. Recent US-India major military agreements also fall in these lines — it is not to make India the US's full military ally, but to help India build its capacities to become a responsible regional power and a counterbalance to China.
Therefore, on the question of US seeing Nepal through Indian eyes, the right way to put it is: India definitely is a constraint on the Nepal-US full independent engagement. To make the US see Nepal independent of other relations, Nepal will also have to make some choices. Unless there is such messaging from Nepal, India will remain in the middle. However, if we look at it differently, the US-India partnership can also turn into an opportunity for Nepal because Nepal's proximity to India has given Nepal a good value as well.
Let's concede for a moment that the US looks at Nepal through Indian eyes, but, at least, the US is still looking at Nepal. What if the US totally turned its interest away and stopped looking at Nepal entirely? Will that be in Nepal's interest? We have recent examples in Nepal about several developed nations cutting down their diplomatic representations and consular services in Nepal, that came in the context of their increasing ties with India and that is certainly not in Nepal's interest.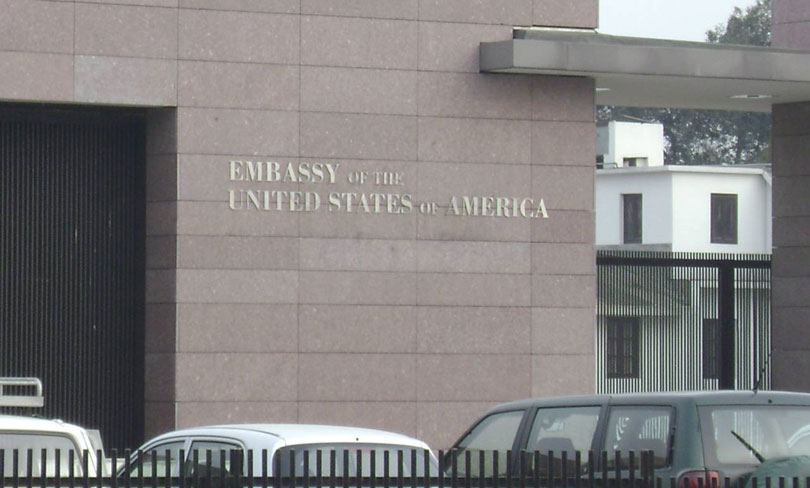 How will be the Indo-Pacific Strategy in Biden's office?
Even if this policy was officially formulated in Trump's time, this was long in the making. It is not exclusive to President Trump. It was the establishment's policy rather than Trump's, who ran on pulling out of international engagement and on "America first". In fact, it came in the series of Asia policy in the making, such as "Asia pivot" during Obama when Hillary Clinton was the secretary of state and Biden was the vice-president. As a continuation of that, and in the absence of the TPP as discussed earlier (as Trump did not want that), the Indo-Pacific Policy was announced. Therefore, the Indo-Pacific Strategy will continue in the Biden administration also. His administration will work on further deepening the Indo-Pacific partnership, bringing new partners and creating new space for cooperation in several domains such as economic, trade, technology, and military and so on.
Biden, who was considered soft on China, has also made clear now that he has changed his views on China — especially on the current Chinese President Xi Jinping. Biden and his team have also now accepted that China has moved a long way away from the understanding the US and China had some years ago. However, according to his foreign policy advisor Anthony Blinken, the US will have relations of conflict and cooperation, unlike Trump's policy which has only been on the conflict side. However, to convince US allies in Asia that the US is willing to lead, the Biden administration will further prioritise the US visibility and participation in Asia which was not up to the mark in Trump's time. The United States' global interest is such that it leads the security of many nations in Asia since the end of World War II. The understanding in the US is such that in the absence of a leading power like the US to forge stability, Asia will go to war again and eventually that will involve the US.
Therefore, the Indo-Pacific Strategy is one among many strategies that address to enforce stability in the region, especially in view of stabilising the highly volatile region of East Asia – Taiwan, Korean Peninsula, Japan and South China Sea. China's rise has altered the balance in East Asia which was the core of the US Asia policy. Therefore, new strategies are being devised, and countries near and far have felt the impact including Nepal. But, importantly, if such strategies prevent wars and maintain stability, that will be in the interests of all smaller nations including Nepal.
How does the growing US-China tension affect Nepal?
Given Nepal's geo-strategic position, it has never been easy for Nepal, nor will it be. Any government will have a hard time balancing all these geopolitical matters in such a way that Nepal can move forward in its development and independent profile unhindered. Actually, the US is becoming more important for Nepal as India and China are one step short of total war. Both India and China have become militarily assertive.
Although not like Pakistan, the Indian military is a very strong institution. The defence ministry has much more clout than its ministry of external affairs. Nepal's border row with India has also manifested that dynamic in India. Important changes are taking place in India — it is increasingly realising its needs to weigh its existing military doctrine and new regional military commands are being created, as well as new defence agreements are being signed with external partners. Its move in Kashmir was even surprising for the US. PM Narendra Modi's advisors are more security-wired in their thinking than diplomacy-wired. And, in China, President Xi Jinping has emerged as the strongest nationalist leader after Mao. Any third party that has the clout to forge peace in this part of the world is much needed now, and that is in the interest of Nepal.
Certainly, the increasingly tense situation in our region is unfortunate and dangerous. But if US-India cooperation provides sufficient deterrence, then most probably China and India will find a way to forge strategic stability despite their heavy deployments along the border. Therefore, as said earlier, any such larger balancing architecture like Indo-Pacific policy that possibly brings stability is in the interests of all states, including Nepal.
So what should Nepal do now?
To take a historic decision by turning totally north would not be possible. If so, it would have happened before. That would entail huge risk on its sovereignty too. And, will China cooperate is also the question. And, apart from the geopolitical balancing aspect of China-Nepal relations, in every other domain, Nepalis need existing regional and global order and cooperation. Apart from some political gains for some, Nepal has failed to translate its close ties with China into the capacity building at home for employment creation, let alone building manufacturing or production base or big infrastructures.
An easy way for the Nepal government is to escape the reality by promoting the narrative of "amity for all" although that does not offer anything concrete; but, the government feels safe doing so. Another option is to review its policies towards its neighbours and the world in the changing scenario, and try to take its partners into confidence. More transparency, perhaps an open, written national strategy document that will prevent others from having wrong perceptions about Nepali governments and political parties' intentions may give more room for Nepal to work out. Such approach may also prevent serious moves and consequences such as the recent border row with India in the future.
Furthermore, instead of remaining in stagnation, Nepal should double down its engagement to tap the potential resources and offers already available to Nepal. Nepal has ample possibility to cooperate in the existing international order and emerging new architecture in Asia to achieve that. And, at the same time, assure china about its sensitivities. Just as many nations in South East Asia have been doing — they are in tremendous pressure due to China-US tussle, perhaps much more presser than the one in Nepal.