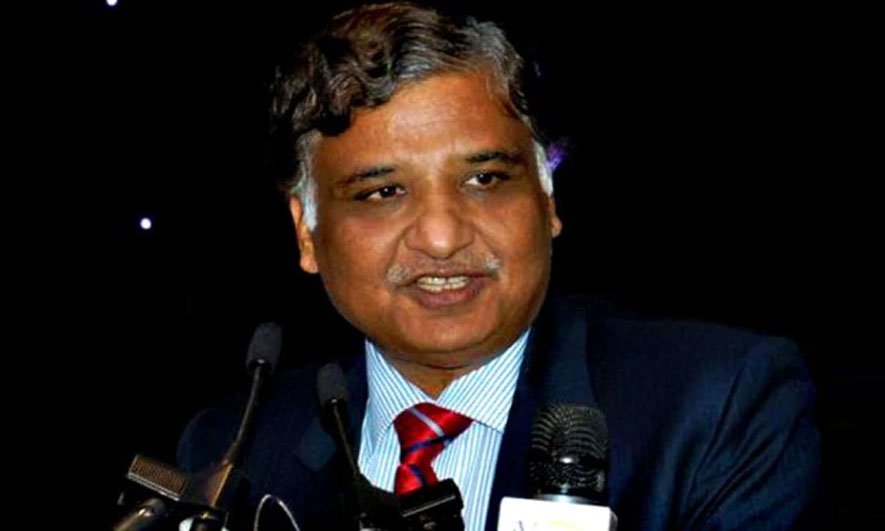 Kathmandu, July 23
Multiple sources have revealed that Samant Goel, the new chief of Indian government's intelligence agency Research and Analysis Wing (RAW), visited Kathmandu earlier this week. He met political leaders of various parties during his two-day stay in Kathmandu.
However, no political party or their leaders have formally spoken a word about their meetings.
Goel, who arrived in Kathmandu on Sunday, returned to New Delhi on Monday afternoon. A few hours before his flight, he visited ruling Nepal Communist Party chairman Pushpa Kamal Dahal's house in Khumaltar.
But, Dahal's secretariat does not want to speak anything about the meeting. However, people close to Dahal informally confirm the meeting.
They also claim that Goel and Prime Minister KP Sharma Oli talked on various issues for around one hour on Sunday evening. No source at the PM's residence confirmed the meeting.
"The meeting in Khumaltar (with Dahal) was held only after the one-hour meeting between PM Oli and Goel on Sunday evening," a source close to Dahal says, "His visit is not a secret. Such high-level visits are natural."
Other sources claim Goel also met leaders of main opposition Nepali Congress and Madhes-centric Rastriya Janata Party Nepal. However, Congress spokesperson Bishwa Prakash Sharma says he does not know anything about the issue.
RJPN's Raj Kishore Yadav also echoed Sharma.