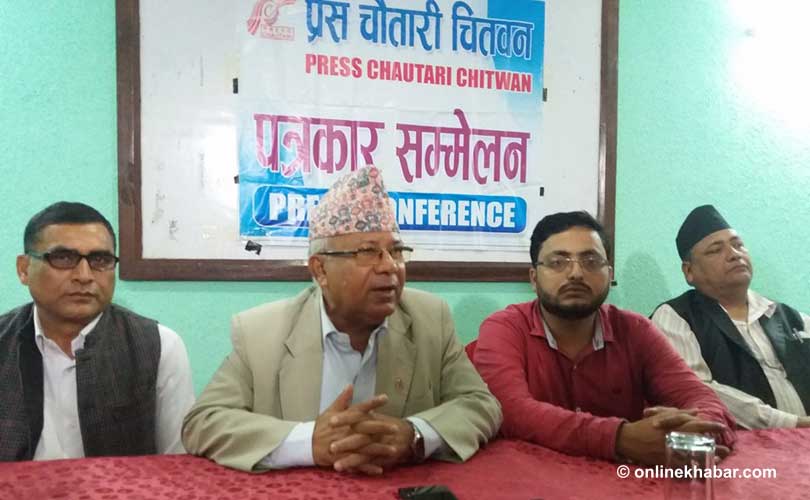 Chitwan, September 1
CPN-UML senior leader and former prime minister Madhav Kumar Nepal has said the Nepali Congress has been working against people by holding the state power.
He further warned that the party would lose its power and get restricted to the name only if it continued its activities.
Speaking with journalists in Chitwan today, the leader said the Congress had been like an expired medicine and there was nothing it could contribute to the country.
He also criticised Nepali Congress President and Prime Minister Sher Bahadur Deuba saying he disrespected sovereignty and independence of the country as he spoke about the constitution amendment during his recent visit to India.
In another context, Nepal said his party would emerge as the biggest force in Province 2 which will hold local level elections after two weeks.
"No matter how much you claim that the UML is anti-Madheshi and how much you attack on us, the UML will be the first party as it is in people's heart."