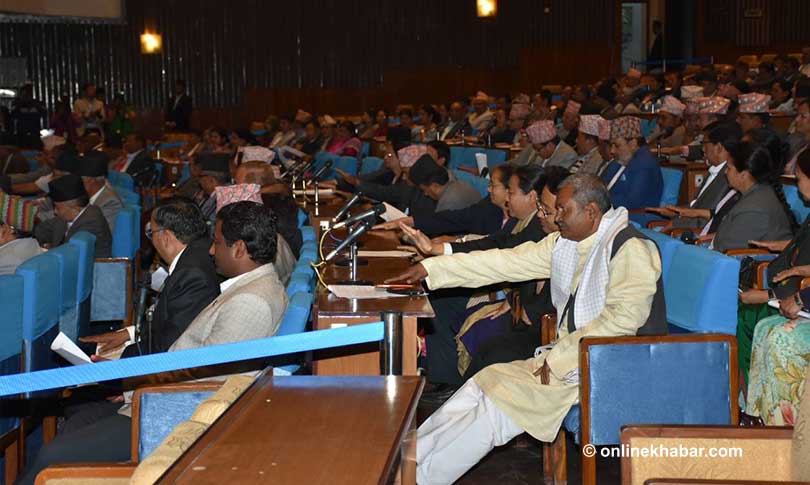 Kathmandu, May 6
The main opposition party Nepali Congress has warned of obstructing House procedures if the ruling parties fail to address its demand about the House of Representatives regulations.
The party has been arguing that the regulations should not include any provision of suspending lawmakers; but the ruling parties including CPN-UML and CPN-Maoist Centre have proposed suspending lawmakers whenever they face criminal charges.
Following the warning, the regulations could not be presented in the House meeting today. It was supposed to be put to vote for a decision today.
"Nobody can be suspended till the court convicts the accused. Why is the UML reiterating the same thing over and over? We are doubting their intention," Congress lawmaker told the House of Representatives meeting today, "If the go for voting, we will show them the true colour of Nepali Congress as an opposition."