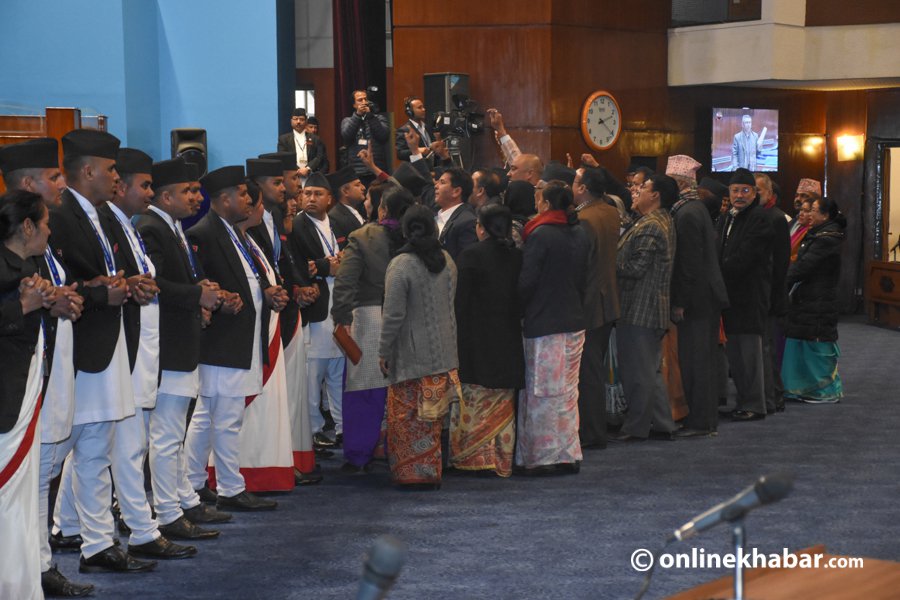 Kathmandu, January 30
The main opposition party Nepali Congress on Wednesday has decided to continue obstructing the meeting of House of Representatives.
The party had repeatedly obstructed the meeting of the House last week demanding that the federal government manage two hospitals named after two deceased leaders of the party.
A recent Cabinet meeting has already addressed the demand, but the party decided to continue the obstruction.
Congress Chief Whip Bal Krishna Khand told a meeting of the Business Advisory Committee today that the party would obstruct the meeting, protesting Speaker Krishna Bahadur Mahara's forceful handling of the meeting last Friday.
Amidst a strong protest from the main opposition party, the House had endorsed the National Medical Education Bill on Friday.
"We seriously object to the way the meeting was convened," Khand told the meeting.
The meeting was called to finalise the agenda for the House meeting tomorrow.