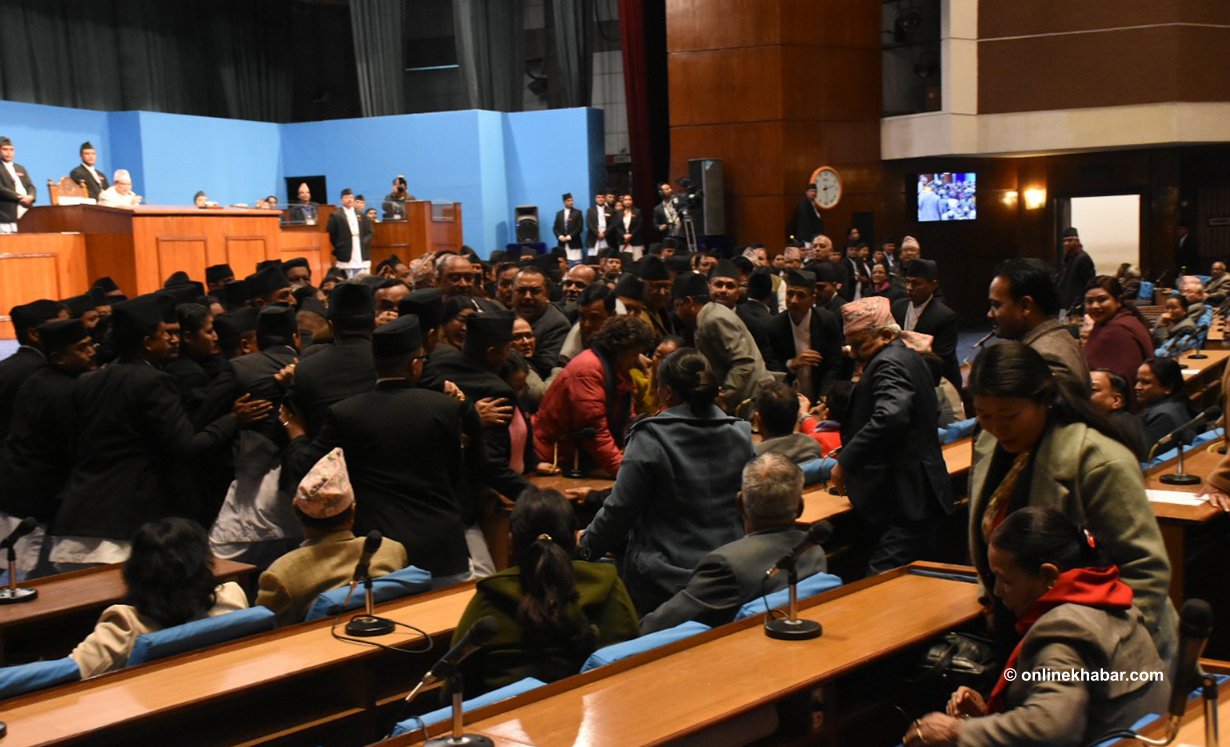 Kathmandu, January 25
The main opposition party of federal Parliament, Nepali Congress, on Friday has announced to launch protest programmes in Parliament and on the streets after the Lower House endorsed the controversial National Medical Education Bill.
Speaker Krishna Bahadur Mahara announced the endorsement of the bill presented by Minister for Education, Science and Technology, Giriraj Mani Pokharel.
While Minister Pokharel was tabling the bill and the Speaker was moving forward the House business, lawmakers of the opposition party were chanting slogans against the government in front of the rostrum.
As the sloganeering continued, Mahara announced that the bill was endorsed as the number of lawmakers supporting the bill was more than the number of those rejecting it.
Speaker Mahara had called on the opposition side to keep calm and let the House continue with its business, but the Congress lawmakers did not pay any heed.
Speaking with journalists after the meeting, Congress President Sher Bahadur Deuba said the move proved the government's authoritarian intention. He also accused the Speaker of failing to maintain the dignity of his position.
Members of the ruling Nepal Communist Party, however, have reiterated that the bill ensures people's right to quality health.
After the endorsement, the House meeting has been adjourned till next Thursday.