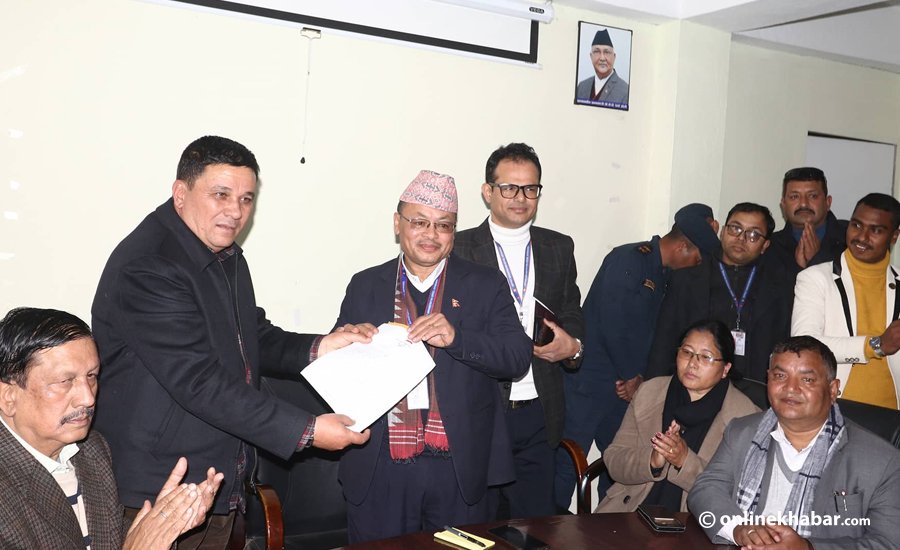 Kathmandu, January 19
The main opposition Nepali Congress on Sunday submitted a memorandum regarding the controversial Information Technology Bill and the Bill on Special Service to Prime Minister KP Sharma Oli from all districts of the country.
The opposition party cadres led a rally to respective district administration offices and submitted the memorandum to the chief district offers. In Kathmandu, the rally started at Maitighar Mandala before the leaders and cadres submitted the memorandum to the DAO.
The main opposition party has been claiming that the two bills, if endorsed as they are now as law, would restrict people's right to privacy and freedom of expression. The IT Bill has restrictive provisions regarding the use of social media whereas the second law would allow investigating authorities to tap people's phone conversation without the court's approval.