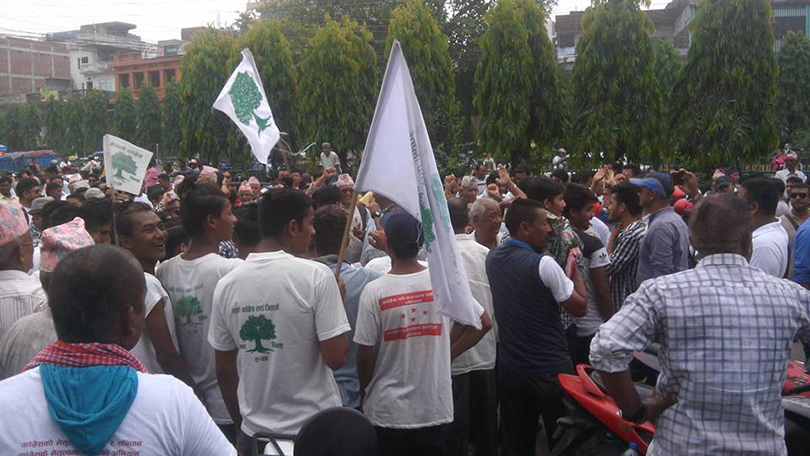 Itahari, June 9
Dozens of cadres of Nepali Congress staged a demonstration in Itahari Sub-Metropolitan City of Sunsari district protesting the decision to field Rohit Prasain for mayor of the city in the upcoming elections on June 28.
The protesting cadres demanded that Hemkarna Paudel be given the candidacy ticket.
The party's local committee on Thursday had decided to field Prasain for the top position of the city. He is said to be close to party President Sher Bahadur Deuba.
Paudel is loyal to the party's senior leader Ram Chandra Paudel.
Meanwhile, the protesting cadres have urged the party to correct the decision immediately. They have warned that the party decision would cost a lot if the decision was not rectified.
Mayoral aspirant Paudel says the party's decision disrespected his contribution to the party organisation for last two years.
He accuses the party of deciding the candidate's name considering the money and power.