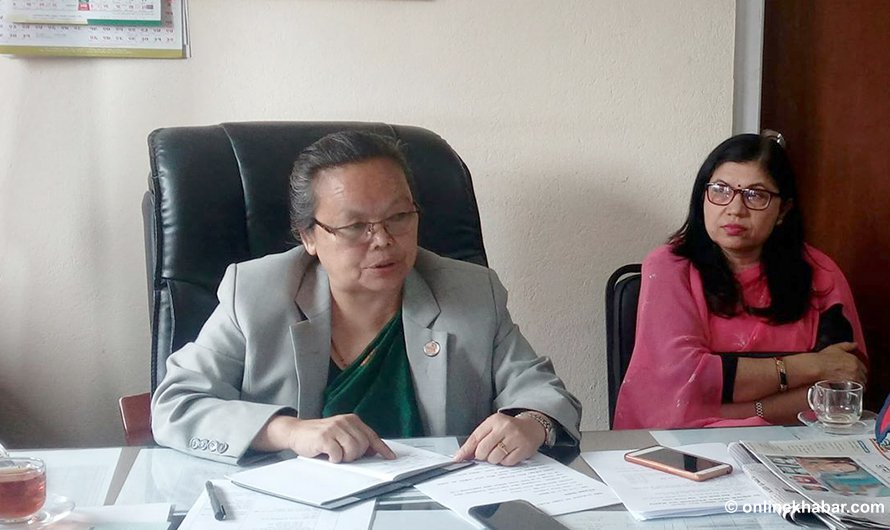 Kathmandu, May 29
The government of Nepal has decided to celebrate Jeth 16 of every Bikram Sambat year as the National Women Rights Day.
Accordingly, the first National Women Rights Day will be celebrated on Thursday by organising various programmes, informs Minister for Women, Children and Senior Citizens Tham Maya Thapa.
On this day 13 years ago, then lawmaker Bidya Devi Bhandari, the current president of Nepal, had filed a motion on a matter urgent public importance at the House of Representatives, demanding citizenship in the name of mother, proportional participation and end to violence against women. The House had endorsed the motion on the same day.
Commemorating  the occasion, the Cabinet had recently decided to celebrated Jeth 16 as the National Women Rights Day.
Meanwhile, Minister Thapa, speaking at a press conference organised at the Ministry on Wednesday, conceded that incidents of violence against women could not decrease visibly.