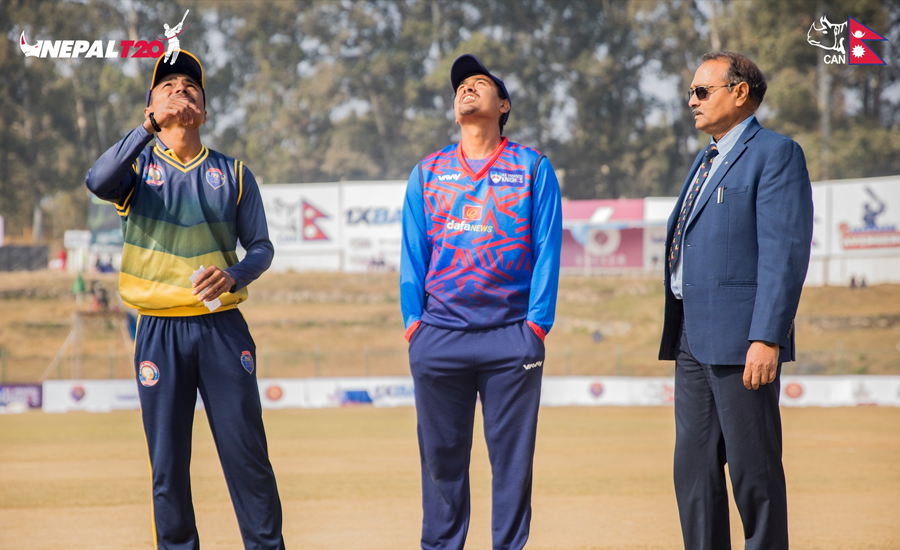 Kathmandu, January 3
Nepal T20 League is once again in the news for the wrong reasons.
Players representing Kathmandu Knights and Biratnagar Superkings refused the take the field on Tuesday morning. They said they did not want to take the field stating they had not been paid their due salaries.
The players did take the field later on as the Cricket Association of Nepal (CAN) guaranteed that the players would be paid.
They resorted to protest after the news of Jatin Ahluwalia, the co-founder of Seven3Sports, the commercial and strategic partner of Nepal T20 League, fleeing to India to avoid paying the players started making rounds.
Ahluwalia however, dismissed the claim as he told Onlinekhabar from India that he had gone there to manage bank transfers to ensure the cricketers would be paid.
This is not the only news that has come out from Nepal T20 League.
Sachin Timalsena, one of the commentators of the tournament, has said he is no longer going to be a part of the tournament as he has seen hints of spot-fixing during the tournament.
Releasing a video on Facebook, he said he had seen hints of spot-fixing during different matches and had reported them to the anti-corruption unit and CAN.
Gyanendra Malla, the captain of Kathmandu Knights, supported Timilsena's claim as told journalists on Tuesday that one of his players was approached by someone who wanted to spot-fix.
"When he came to us, we directly went to the ACU and reported the incident," said Malla.
This news is bad news for CAN which had hoped the tournament would be a springboard for Nepali cricket.
Onlinekhabar had previously reported that betting on the Nepal T20 League had been seen rampant outside Nepal.
Following these allegations, Setopati reports that the Central Investigation Bureau has formed a team to investigate the matter after it received a complaint.