Last week, the Ministry of Health and Population started another round of Covid-19 vaccination for senior citizens of the age group of 60-64 years across the country. However, the vaccines sent to the districts and local units for the senior citizens have been reportedly misused by local leaders and they were found distributing them among themselves, their family members, relatives, cadres of political parties and civil servants in different places inside and outside the Kathmandu valley, violating the government's criteria. This has apparently deprived many senior citizens who are at greater risk of getting vaccinated against the coronavirus infection.
Such concerning reports come just days before the world celebrates World Elder Abuse Awareness Day (on Tuesday). But, more concerning are claims of senior citizen right activists and other stakeholders who say different forms of abuse are an everyday affair for the elderly in Nepal.
Further, they state that fear of losing family honour, a lack of proper authority to file a complaint and ignorance about their rights have made many senior citizens reluctant to bring out the incidents.
Hidden reality of society
Prakash Gautam, the director of Ageing Nepal, a not-for-profit non-government organisation working on different concerns of ageing population, informs the elderly people of Nepal are having to face mainly five types of abuse: physical abuse, psychological or emotional abuse, financial abuse, neglect, and sexual abuse.
Gautam says his organisation has recorded 119 cases of elder abuse from January to May this year. Out of them, 100 cases are of neglect only. Similarly, last year as well, 237 elder abuse cases were reported, of which, 176 cases were of neglect (abandonment).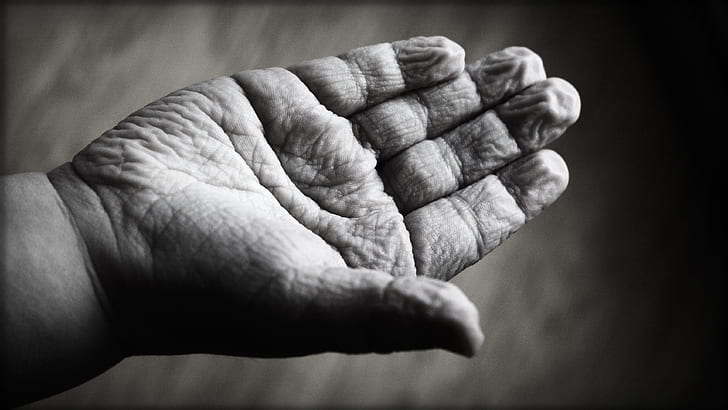 According to the World Health Organization fact sheet released this week, around one in six people aged 60 years and older experienced some form of abuse in community settings during the past year.
Ambika KC, the vice-chairperson of the National Senior Citizen Federation (NASCIF), observes most of the elders are abused in their home itself by their younger family members. Also, elderly people are also mistreated in public places such as public transportation, community and other places.
Nirajan Ghimire, the information officer at the Ministry of Women, Children and Senior Citizens, states the ministry has also been reported some of such cases. But, he also agrees that those reported only cover a small section of the cases that actually take place.
Factors behind underreporting
Both KC and Gautam view that many elders are hesitant or scared to bring up their abusive experience as they fear losing their personal and family honour.
Ghimire also shares similar observations on why they do not complain. Also, there is no such hotline for registering complaints about senior citizens. This also limits senior citizens to speak up about the abuse, according to Ghimire.
Further, Gautam adds, "They also fear that they might get double-charged or abused more if they complain against their own family members. Likewise, many elderly people are not aware of their rights and facilities."
Additionally, Ghimire says that the Senior Citizens Act, 2006, needs to be updated as the country has moved to a three-level federal system of government. Gautam and KC also agree.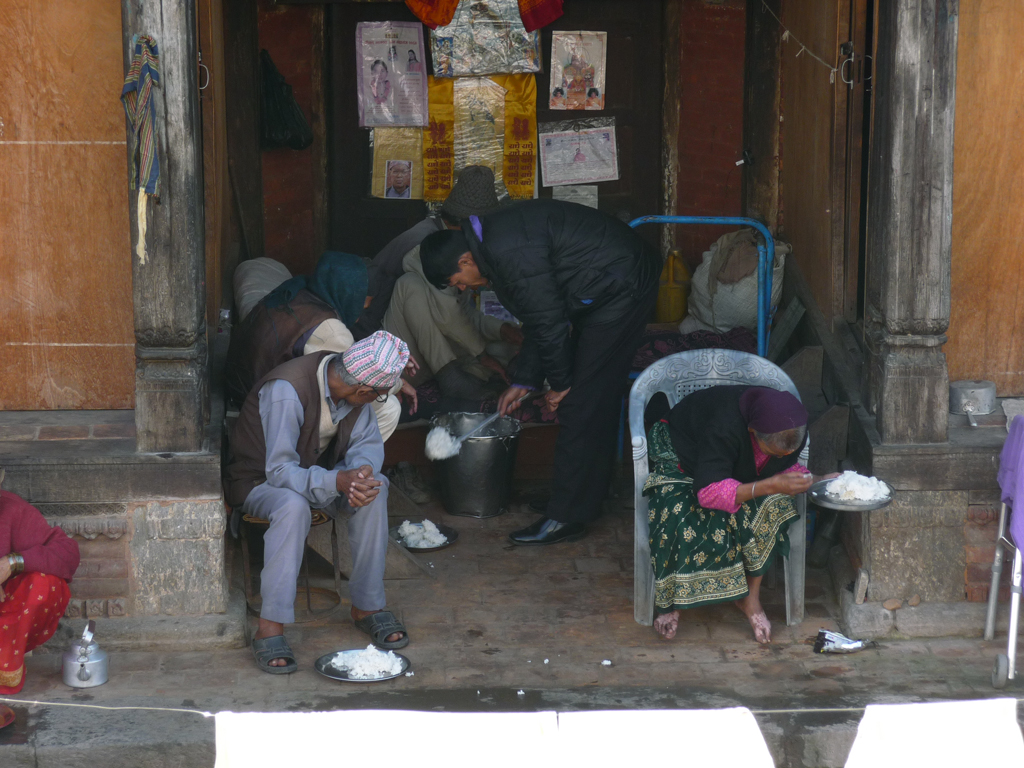 The issues of senior citizens have rarely become a national issue or received very little priority by the public, media and other stakeholders as well. According to Gautam, there are very few organisations that are working for safeguarding the rights of senior citizens in Nepal. Among those few organisations also, many of them are only concerned about providing shelter for them.
Also, the mindset that one should not speak on the personal issue of others that prevailing in society is not letting the abuse come to the forefront. On the other hand, the competitiveness of contemporary society and the booming practice of living in nuclear families have contributed to the elderly abuse a lot, intentionally or unintentionally, believes Gautam.
Achievements so far
The ministry's spokesperson Ghimire says the government has introduced the Senior Citizens Act, 2006, and the Senior Citizens Regulation 2008, for the protection and respect of the senior citizen and carrying out various activities accordingly.
For the protection of those elderly people, who are helpless (having no one to take care of them or who are compelled to live a discarded life), the ministry has been operating an old-age home at Pashupati of Kathmandu. As of now, 105 elderly people are staying there on the recommendation of the local government.
Also, the ministry has also been providing grants to many organisations working for the rights of senior citizens and elderly homes.
Further, the ministry has been working on preparing a detailed project report for the construction of a well-facilitated senior citizen ashram along with a senior citizen hospital having the capacity of 500 people in Gothatar of Kathmandu.
Likewise, he says, "We have also prepared a draft of a 10-year strategy for the respect, protection of senior citizens and intergenerational transmission of skills and knowledge."
The ministry is also planning to provide caregiver training to those running old age homes. Also, the budget for constructing and establishing an outreach centre in each of 211 local units has been allocated.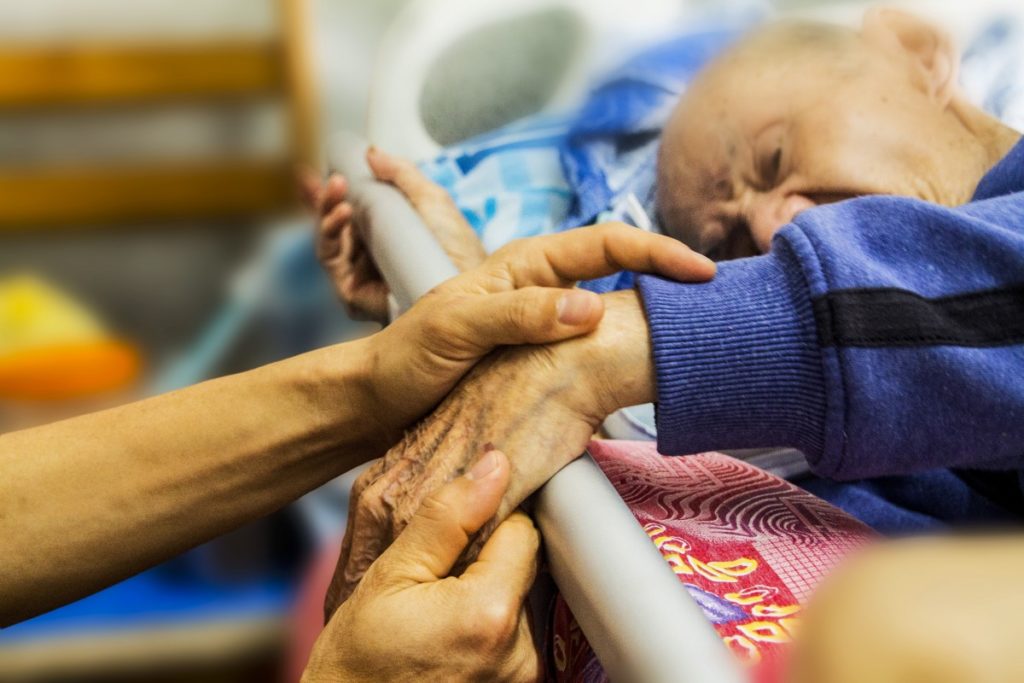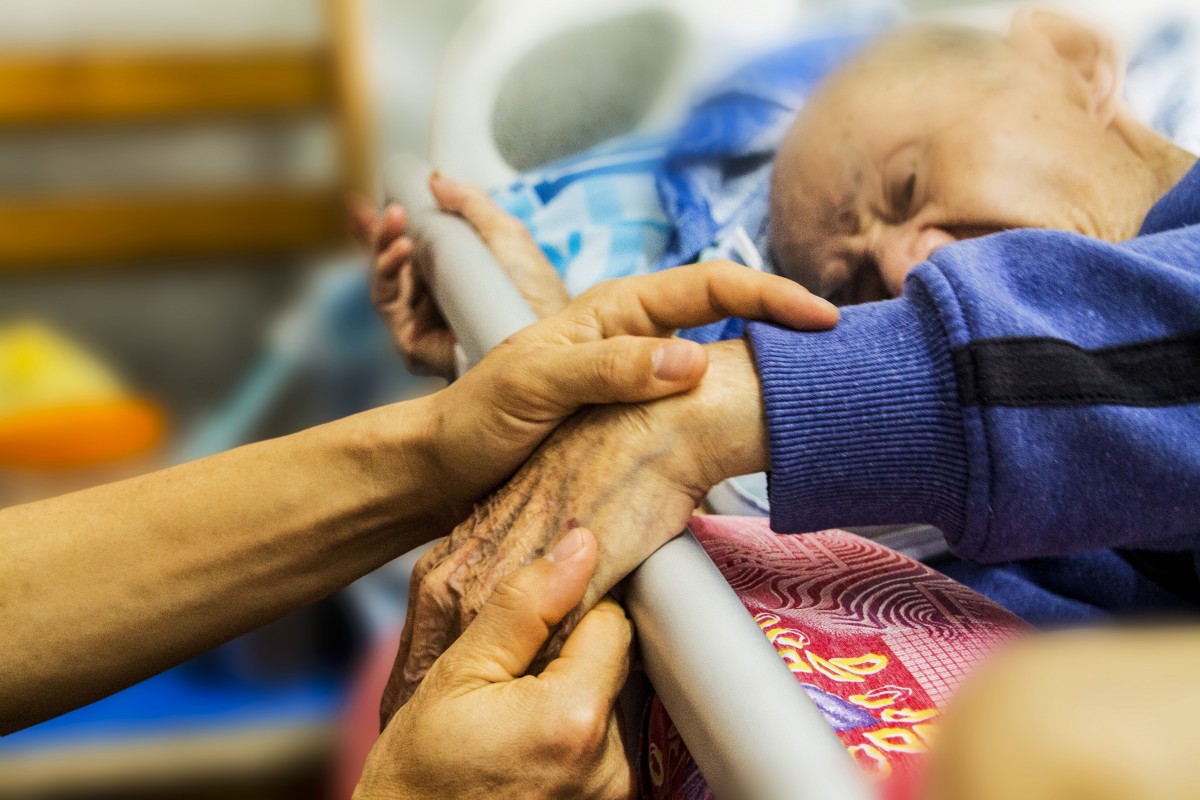 Ghimire also admits although most of the senior citizens have got their identity card, they have not got all the facilities as provided to them by the law. He exemplifies, "They have not got compensation while travelling via air. We cannot enforce that, however, we are coordinating with other ministries so that senior citizens can access all the facilities."
"After a complaint is reported in the ministry, we forward it to the concerned authority such as Nepal Police and the local government and monitor it."
Further, for safeguarding their rights, the local units should play a major role as only a few senior citizens can reach the ministry, Ghimire suggests. Local units can organise orientation programmes where families having senior citizens can be taught about how to take care of them and treat them, according to Ghimire.