When a child is alone at home, there is always the fear that someone might break into the house, whereas when a senior citizen is alone, there is a fear that no one will come. This one sentence sums up the pain and fear of the elderly. It is also why care homes for the elderly have opened up in Kathmandu.
One has to work hard to get everything in life, but you do not need to do anything to get old age. As one grows older, the body begins to lose energy; the immune system becomes weak. As they cannot work on their own, they require more help, to even get up. In such a case, a caregiver can be a big help to families who have senior citizens.
In a hustling urban life, it is less likely that a family member always has time to give them care. So they search for a trustworthy person to step in. However, it is difficult to find such a trusted person. So, care homes for the elderly have become their next best resort.
Care homes are giving a sense of relief to those worried about monophobia. Keeping this need in mind, the private sector has introduced many care homes in Nepal too, and it is ever-rising.
Addressing crucial concerns
According to the National Senior Citizen Federation (NSCF), there are currently seven privately-run care homes in the Kathmandu valley. According to Uttam Bhandari, the NSCF administrative officer, some of the existing care homes have not been included in its statistics, most likely because of a lack of vigilant monitoring and lack of institutional registration.
Hope Hermitage Elderly Care, established in Gairighada of Kathmandu eight years ago has 40 senior citizens in its care. The facility, which was initially opened for Alzheimer's patients, now has other senior citizens too with dementia, paralysis and general conditions, says the home's founder chairperson Pramila Bajracharya Thapa.
Of the three buildings in operation, Block B and Block C have senior citizens in need of assisted living. The critical care block houses senior citizens in need of nasal feeding and those with paralysis, Alzheimer's and dementia.
"Senior citizens wish to have people with them or someone who they can just talk to. They do not have the same energy or time to hang out with their friends or talk on the phone as in their youth," the founder highlights the need for such facilities, "In care centres though, they get people of their age group to accompany them."
Thapa says care centres for senior citizens should be opened in various places. "It is not possible for all children, whether they are abroad or in the country, to leave everything and take care of their parents, and grandparents. The children have to earn money for their medical treatment. But one has to take care of them too."
Care homes for the elderly have been a great help to nuclear families. Dr Lochana Shrestha, the chairperson of Health Home Care Nepal, says, "Nowadays most of the families are nuclear but there is still a compulsion to earn. Hence, they have no time to spend with the elderly or care for them."
Shrestha established her facility in Sanepa, Lalitpur, for about 12 years and is taking care of 30 senior citizens.
Rising popularity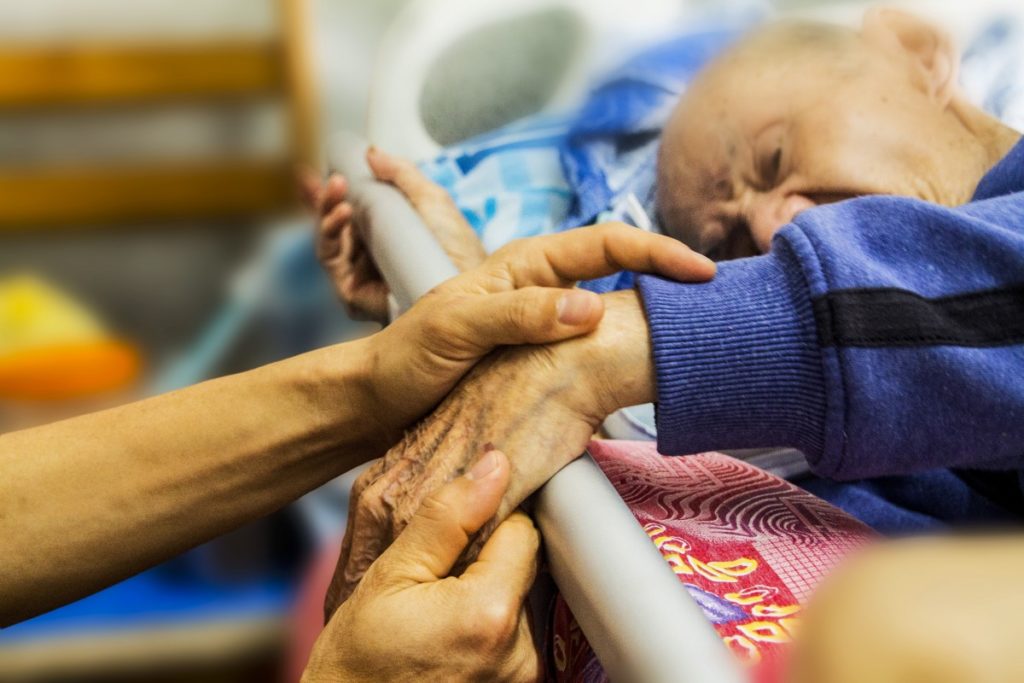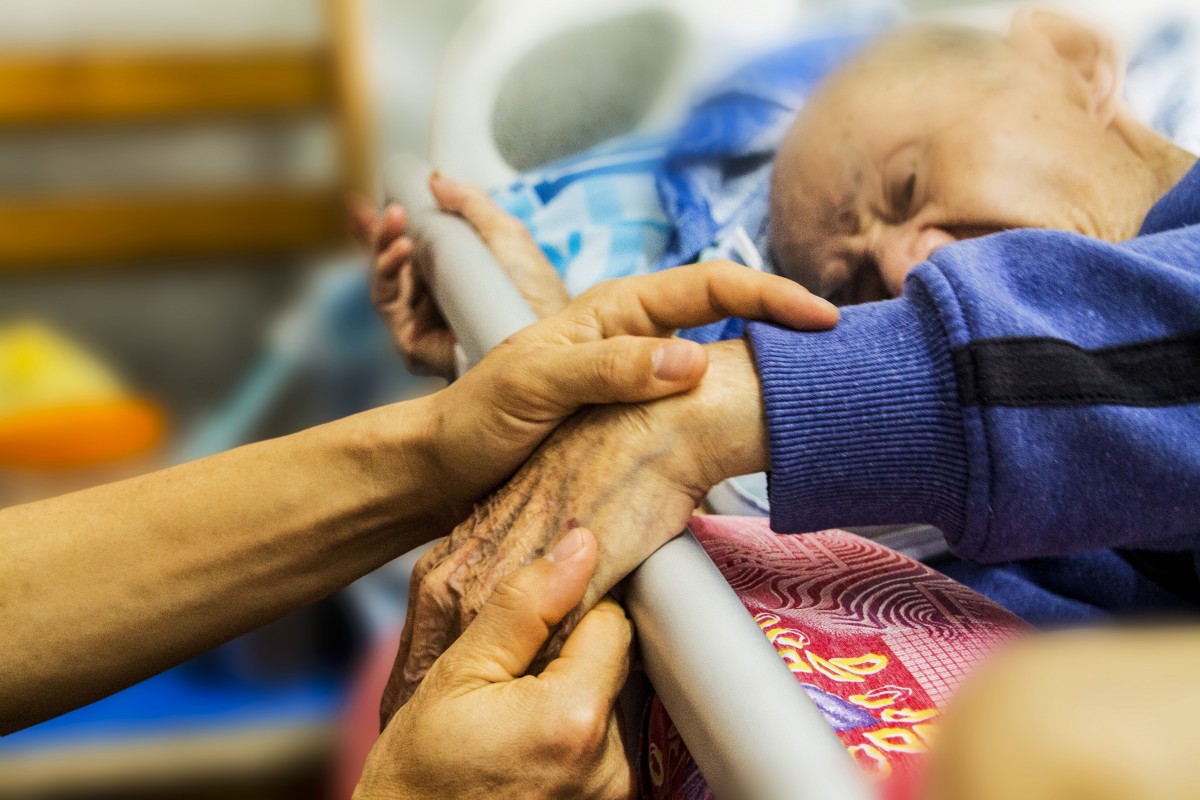 Until a few years ago, running such centres was not an easy task in Nepali society. Shrestha says many people did not know about this concept when they started some 12 years ago. Thapa also remembers how her initial intent was questioned. People were reluctant to take their parents to care homes fearing what others might say. It felt natural for senior citizens to want to stay home too.
But, with children migrating abroad, the children began to put parents and grandparents in care homes feeling the need for a trusted helper. Gradually, the general understanding began to change as well.
Thapa observes people first preferred care at home, with kin looking after the needy. But, children abroad got accustomed to the concept of care homes and made choices to shift their parents to such facilities here too, says Bajracharya.
Further, she says because senior citizens are happy and safe in the care homes, the shift has been rather quick.
Most of the operators say the popularity of elderly care homes is increasing due to its positive impact. They say people who have no children or those who have children abroad have started saving a portion of their income for their future in care homes.
Daycare centres and residential care homes have in-house doctor facilities for a whole range of treatments, from general treatment to facilities for extensive elderly care.
Challenges galore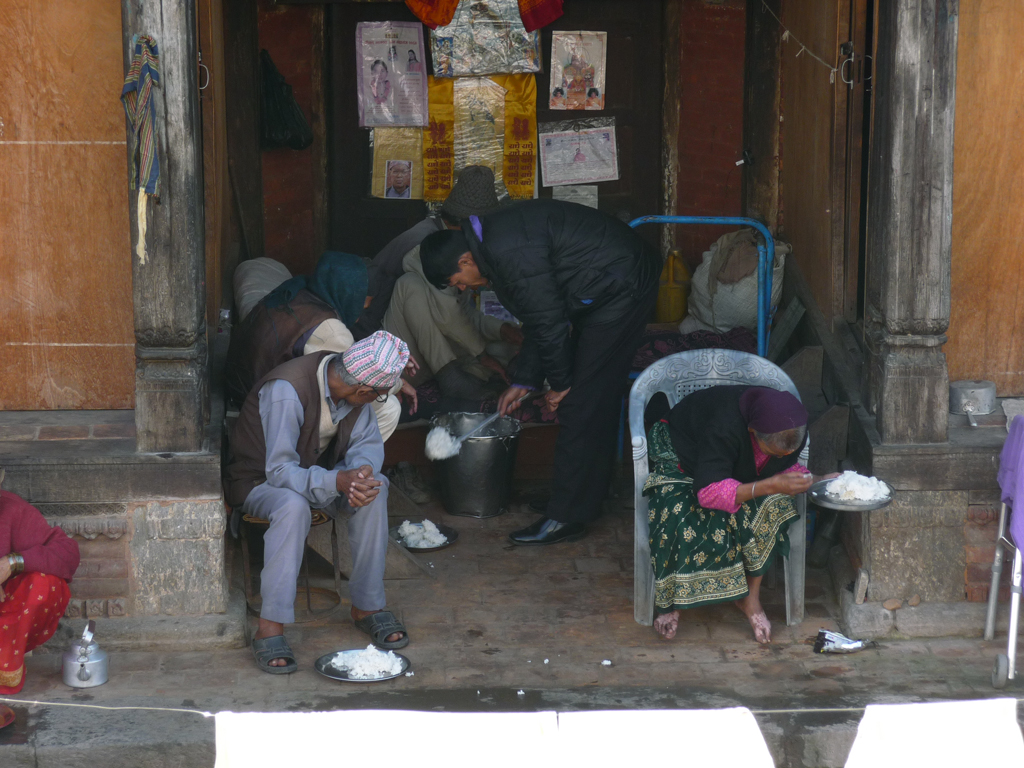 Meanwhile, some daycare centres have shut down given their inability to manage so many services. Covid-19 and its impact have also shut down some of them. Shrestha says it is not easy to operate and manage care centres.
Thapa also agrees, "You have to open a small hospital inside the centres for elderly care. You need constant checkups as their condition may deteriorate anytime or they might slip and hurt themselves. Hence, care centres require services that can give immediate treatment."
She says the current situation due to the Covid-19 pandemic has made things more complicated. "Extreme care is needed if we want to prevent them from contracting the virus. Some have long-term patients and are very vulnerable. Nowadays, we have to be more careful in letting even family members visit, our employees are at great risk too. We cannot properly give care to patients in this scenario."
Regardless, Thapa believes such care homes need to open at various places as the number of senior citizens is increasing.
The federation's past president Madan Das Shrestha says such care homes should be run by the government. The government has said that it will open daycare centres instead of old age homes. If we are to open daycare centres in various places, we might fulfil the need to care for senior citizens."
The federation's Bhandari says that according to government policy those with the family will be kept in the daycare and those without family in the old-age home. In care homes, family members or senior citizens themselves have to pay a certain fee for the service.