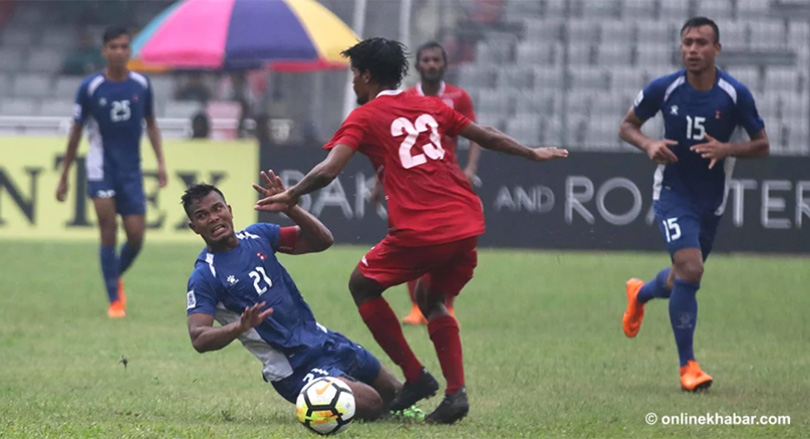 Kathmandu, September 12
Nepal's dream of winning the SAFF Championship title for the first time got shattered on Wednesday as they got defeated by the Maldives 3-0 in the first semifinal of the tournament being held in Dhaka of Bangladesh.
Captain Akram Abdul Ghanee scored in the ninth minute of the match to take the lead. The lead was tripled in the second half as Ibrahim Waheed Hassan scored two goals in the 84th and the 86th minutes.
Nepal made some impressive moves during both the halves, but could not translate them into goals. They also were better than the opponents in terms of ball possession and pass accuracy.
The match was halted after the 28th minute for around 20 minutes due to a thunderstorm.
Now, the Maldives will play for the title on Saturday with the winner between India and Pakistan, to be decided by the second semifinal scheduled for late Wednesday evening.