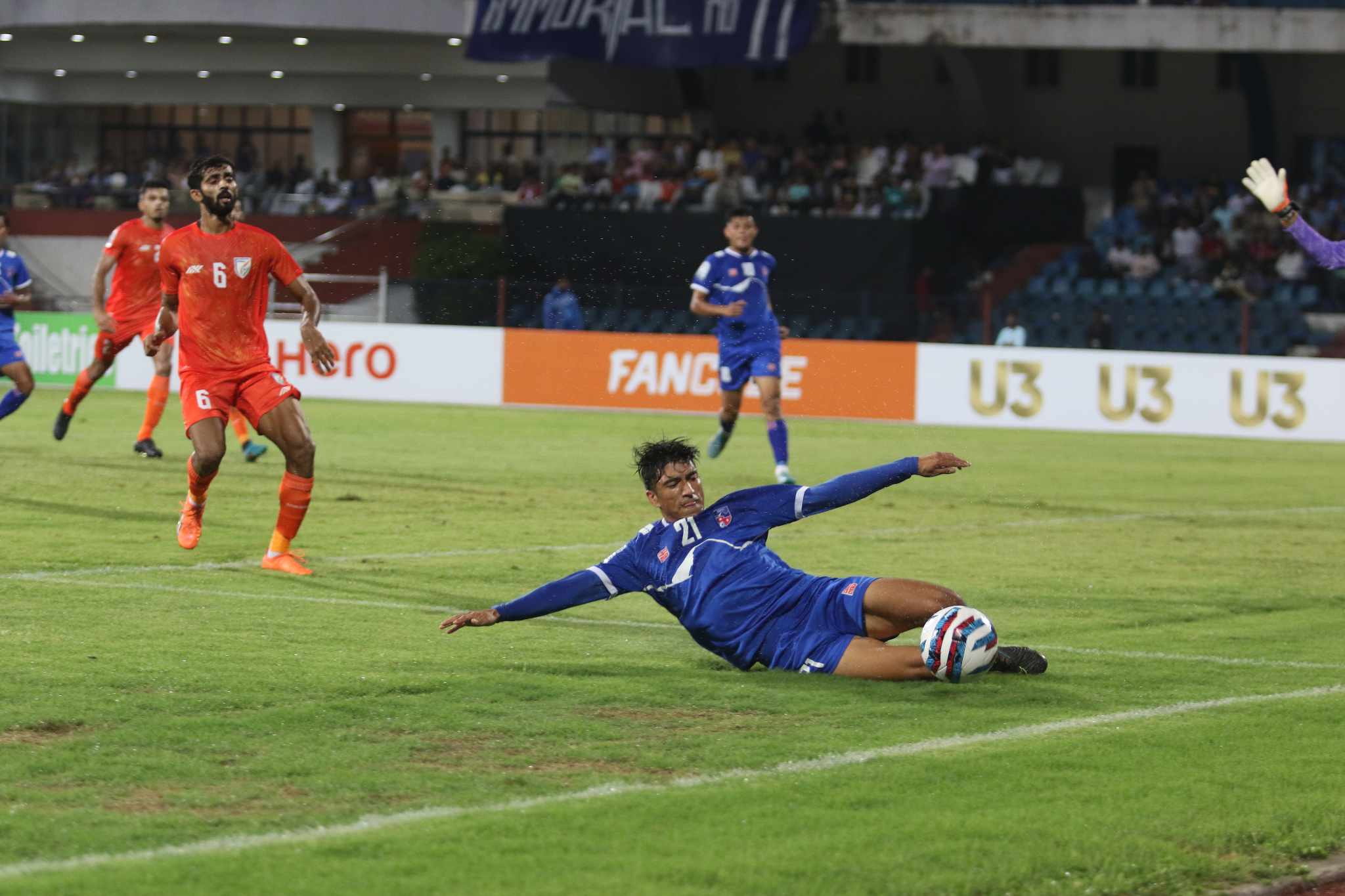 Bangalore, June 27
The SAFF Championship has been a dream for Nepal's football team and the millions of football fans in the country. Since 1993, Nepal has taken part in all SAFF Championships but has not won it a single time with their best finish coming in 2021 when it reached the final and lost to India.
This year, the team once again failed as they bowed out of the group stage after losing to Kuwait and India. But the team has a chance to end the tournament on a positive note as they take on Pakistan later today.
If the performance against Kuwait in the second half and India are to go by, Nepal has a great chance to finish the tournament with a consolation win in what many people are calling an exhibition match.
Nepal started the SAFF Championship timidly and were punished by Kuwait who proved too good for Nepal. Nepal's loss in the game can be attributed to a lacklustre start in the first half. With the team only waking up in the last 15 minutes, the game was long lost by then.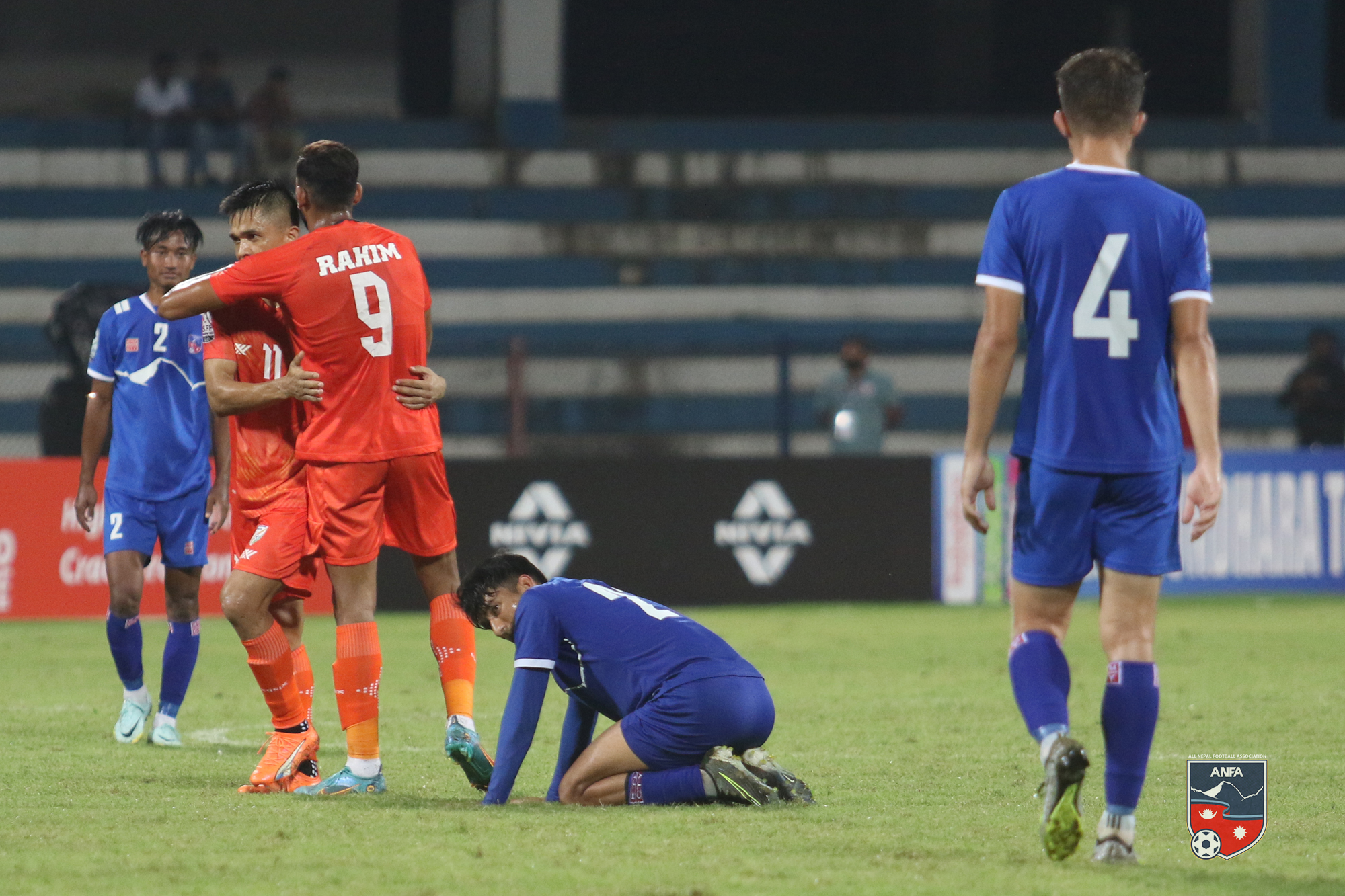 Against India, things were different. The team played a solid game and even had chances to score. But as they did not take these chances, they were punished by Sunil Chhetri once again as they lost 2-0 and with it bowed out of the SAFF Championship.
Everyone knew the team was not ready to take on heavyweights like Kuwait, India and Lebanon in the SAFF Championship. The preparation was poor and the team lacked experience. But, just like in life, football held the promise of hope, only to have it mercilessly crushed early on.
"We have done well despite everything that has gone on in Nepali football over the last year," said head coach Vincenzo Alberto Annese. "We had one practice match before the tournament. If you give me one month with this team, things would have been different."
Pakistan have not had the best tournament either. Making a comeback in SAFF Championship after their FIFA suspension, the team only arrived in India a few hours before their match against India. It was no surprise they were comfortably beaten by India and Kuwait.
Prior to the tournament, Pakistan played in the four-nations cup in Mauritius where they were beaten by the hosts, Kenya and Djibouti. The team has players playing in European leagues, but the performance is not been up to the level and Pakistan want to change that against Nepal.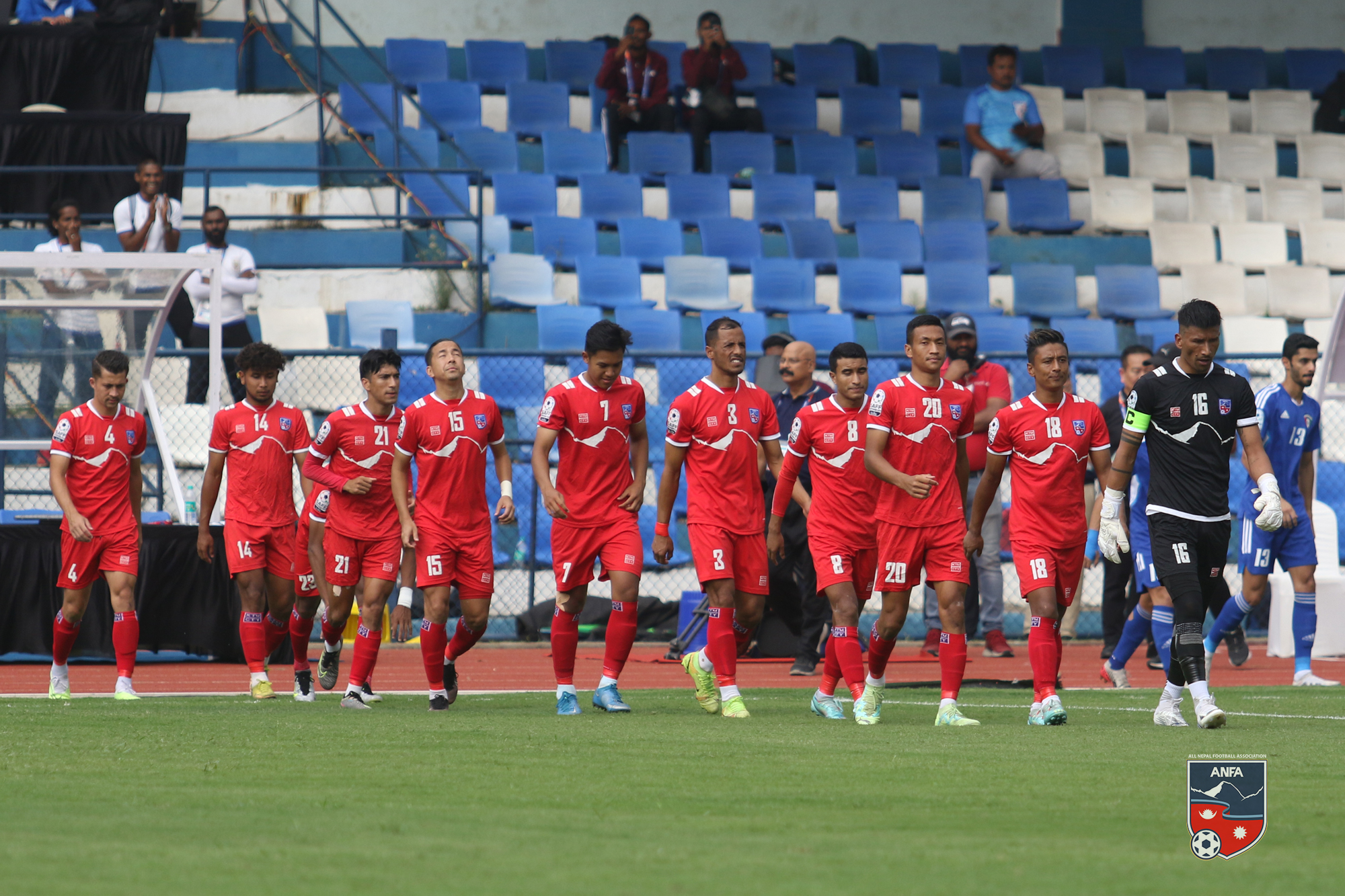 In 2022, after their suspension was lifted, Pakistan took on Nepal in a friendly match and lost. So Pakistan will want to avenge that result. Nepal has also not beaten Pakistan in the SAFF Championship in over 15 years which a not a good omen for Nepal heading into the match today.
The two have played each other seven times and have won two games each with three ending in draws. Overall, the two teams have played each other 17 times with Nepal winning six, Pakistan winning five and six ending in draws.
Looking back at history and given how the two have performed, it is likely that this too will end in a stalemate.
Both teams are likely to make changes. Anjan Bista is injured and will miss out said Annese as he has hinted he will make more changes and ask his team to play an attacking style and be more fearless.
"We want to win and for that to happen, we need to be brave," he said.