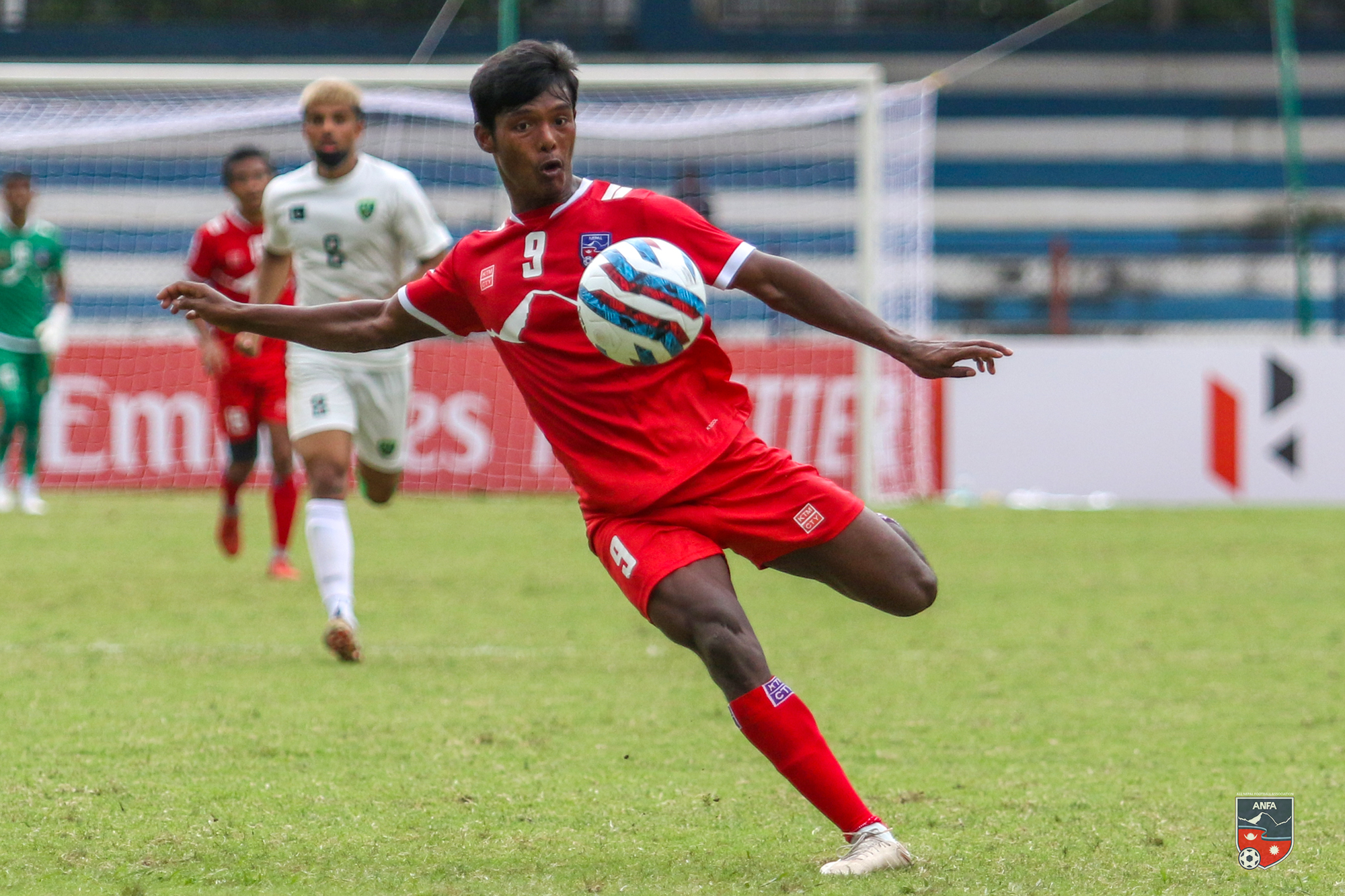 Bengaluru, June 28
The game was on a knife-edge at the Sree Kanteerava Stadium in Bengaluru. Nepal were the better team but had nothing to show for it. Many had dubbed the game an exhibition and a dead rubber. But both Nepal and Pakistan wanted to end the SAFF Championship on a high.
There was tension in the stadium. Both were pushing to score but the lack of quality on both sides was evident. It was clear if the game was to have a winner, it would come through a moment of brilliance or a mistake.
Kiran Chemjong's long clearance caused some chaos outside the Pakistan penalty area. The players were trying to clear the ball but it fell fortuitously on Ashish Chaudhary's foot. Without thinking twice, Chaudhary hit the ball. It was not a convincing strike but the ball ended up in the back of the Pakistan net thanks to some uneven bounce as the boy who was working as a labourer in the southern plains of Nepal scored his first goal for the country and gave Nepal the lead.
Prior to that, Nepal had many chances. Bimal Gharti Magar missed a sitter as Nepal hit the crossbar and the post a couple of times. It was like the universe did not want Nepal to score. But Chaudhary had a different idea as he gave Nepal their only win in the 2023 SAFF Championship.
The moments following the goal were chaotic. Nepal had multiple chances to finish the game but lack of experience and quality meant the team could not take advantage of Pakistan going all in leaving gaps in defence.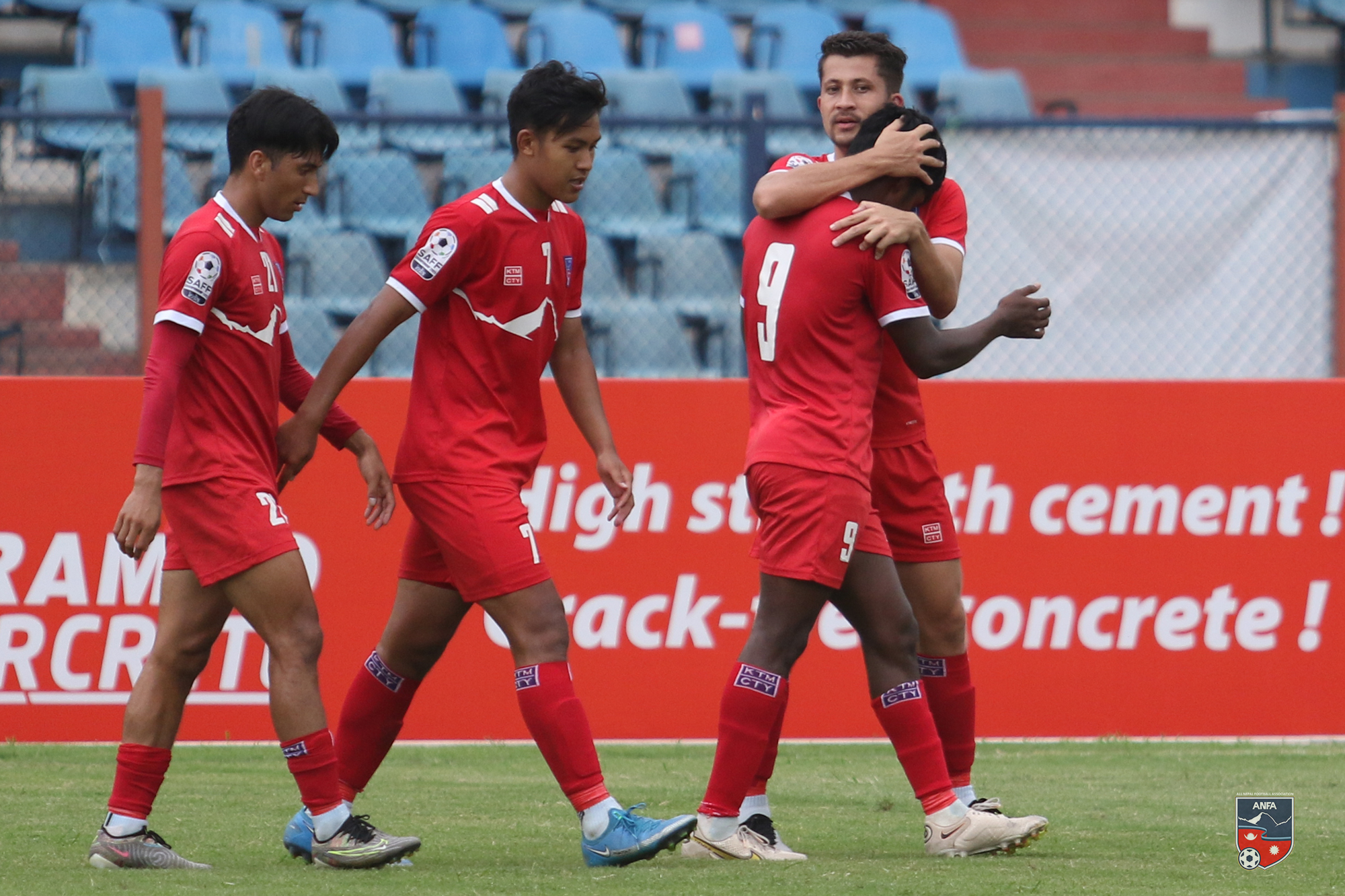 This was Nepal's first win against Pakistan in the SAFF Championship in 15 years. But the win did not come easy. Pakistan's lack of chemistry was evident as they should have been put away by Nepal long before Chaudhary scored in the 80th minute.
This was Pakistan's 12th loss in a row. Like Nepal, Pakistan had lost both its game in the SAFF Championship and were looking for a consolation win. But that was not to happen as the team once again performed below par and lost to an inexperienced Nepal
Nepal, however, have only positives to take from the tournament. Head coach Vincenzo Alberto Annese said he was happy with the team's performance. And he had every right to be, without time to prepare for the SAFF Championship, the team played quite well.
If you take away the first half against Kuwait, the team did all they could and come back rejuvenated as they hope to carry on the momentum in future competitions.