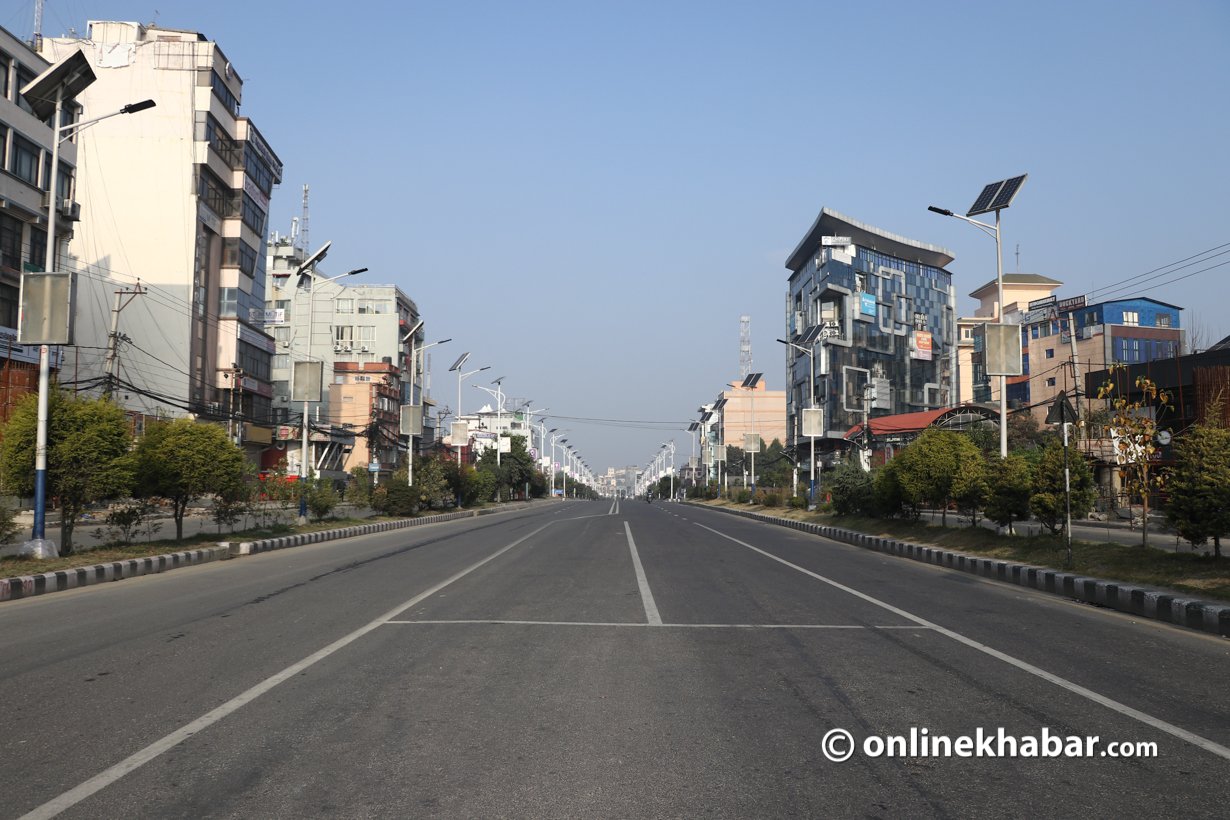 Kathmandu, May 17
The government on Sunday decided to extend the nationwide lockdown imposed to control the coronavirus outbreak until June 2.
A cabinet meeting held this evening made the decision to extend the lockdown by 15 days. As per the previous decision, the lockdown was going to end on Monday.
The country is on a complete lockdown since March 24 after the second Covid-19 case was confirmed in the country. Since then, the lockdown has been extended multiple times as the number of Covid-19 cases is increasing. Of late, the number is soaring. As of Sunday evening, the country has confirmed 295 cases so far.
The extension was quite expected this time as the country also reported two deaths related to the disease on Saturday and Sunday.
A meeting of the high-level committee on coronavirus control had recommended a two-week extension of the lockdown.