Disaster risk reduction education has been documented since the 1970s as scientists, engineers, technical experts, economic development workers, and humanitarian aid responders began to produce guidance in the form of brochures, handbooks, and lesson plans for community outreach, public campaigns, and classrooms, on a relatively small scale. However, that has not been functioning around the world. Mostly, in underdeveloped countries like Nepal, it is yet to be introduced nicely.
DRR education
In the beginning, we should be clear about what disaster risk reduction education is. It is not merely, "campaigns for risk awareness". Disaster risk reduction education is a broader concept that equips people with knowledge and skills to make smart decisions at the individual level to live safely. Further, it aims to minimise the loss of human life and destruction of properties and influence other people next to you to protect lives and reducing loss. It strengthens individuals and communities' resilience to hazards while enhancing the disaster risk reduction education system's preparedness for and response to an unprecedented disaster.
Whether disasters are major or minor, of national or local proportion, it is the people in the community who suffer most of its adverse effects. The community people are the first responders for any disasters and their consequences. However, extreme events are increasing people's vulnerability, particularly in the poorest communities. To make these people aware of the risks, we should start to provide disaster risk reduction education at the community level from their children. At the school, we can design curricula by addressing disaster risk reduction and management tools and techniques from where they can transfer their learning to the parents through their own language, which mitigates the language barrier as well. Further, such a concept can address the bottom-up approach because this is people-centric.
Disaster risk reduction education is an emerging field of research and practices that, through both school and community-based education, holds promise for bringing about the paradigm shift needed to achieve a culture of safety. This education must incorporate assessment and planning, physical and environmental protection (i.e., the measures that mitigate risk), as well as response capacity development with all stakeholders recognising themselves as part of the whole. A wide range of complementary strategies requires resource allocation, research, and a systematic evaluation for impact.
These include community-based outreach campaigns, co-curricular resources, school-based extra-curricular activities, school-based standalone courses, school-based curriculum integration using standalone modules, school-based infusion throughout the curricula, and in-service training for existing teachers. Further, each school has to design an emergency preparedness and crisis management plan (EPCMP). The EPCMP is a comprehensive disaster risk management plan which provides guidelines on how to use local resources and train the student and teachers.
Scaling up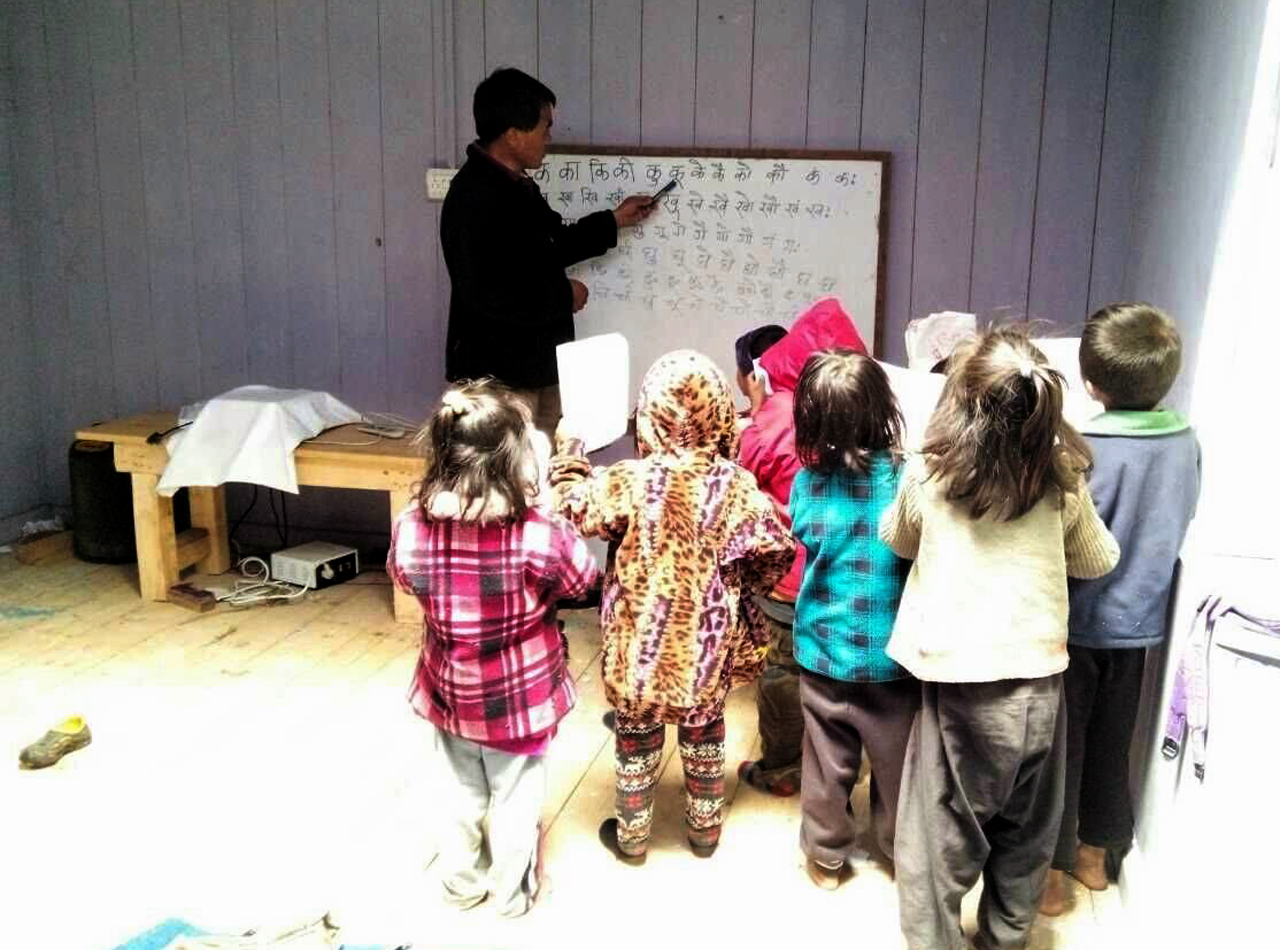 As these practices can be proven effective, they must be scaled up to an adequate level to achieve the change needed to protect future generations from escalating disasters.
In addition, disaster risk reduction tools are essential when making decisions, planning new infrastructures or developing business plans, climate and disaster risks can have a negative impact on all values created. To safeguard from these, risk management must rest on a comprehensive understanding of risk, drawing on risk data and risk modelling. For that to work from the root of the disaster risk reduction, we must have to have disaster risk reduction education from the very first footstep.
Risk models quantify risk through simulation of the magnitude, intensity, frequency, and location of many possible events to determine the probable amount of damage, harm, or financial loss. Output metrics are combined with judgment to make decisions that can protect individuals, businesses, and communities.
Need of refocusing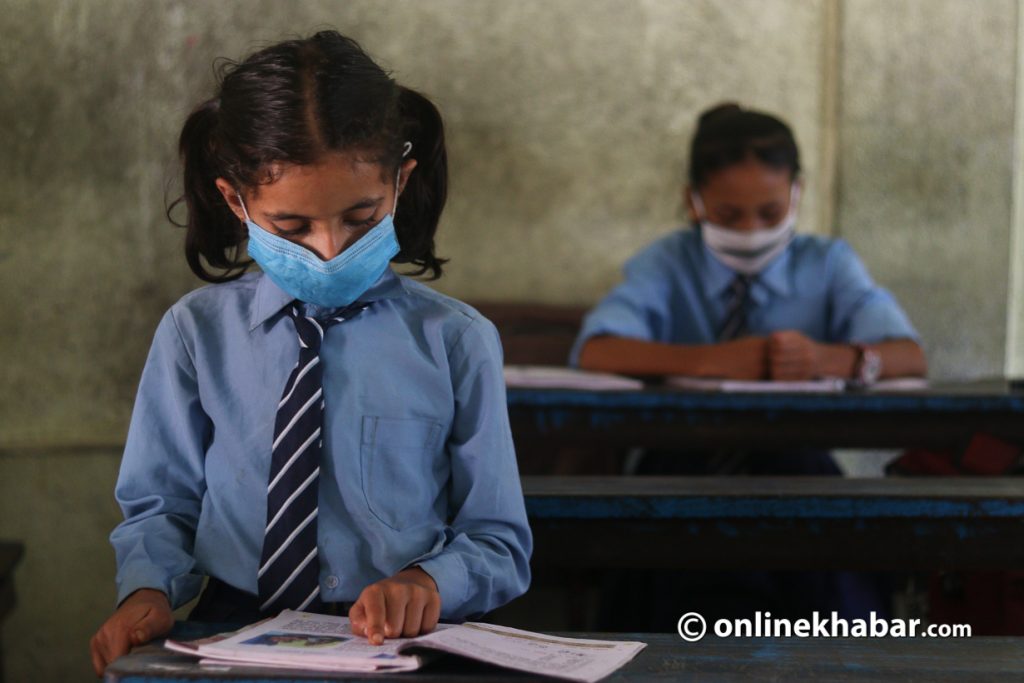 Very few of the development organisations' plans are focusing on disaster risk reduction education, but they have limitations and are implementing through awareness campaign only. But, we need to incorporate disaster risk reduction education concept at the curricula which can be done by the government of Nepal through their education plan. The government of Nepal can invest smart technology systems in disaster risk reduction education to move with an effective decision-making process from the community level.
Further, Nepal should focus on a new approach; that is smart decision-making with technology and database for disaster risk reduction. Unfortunately, such a powerful approach is not yet functioning in developing nations. However, the recent Development Impact of Risk Analytics paper from the Insurance Development Forum highlights this. A more inclusive and collaborative approach to disaster risk modelling would support better decision making. To implement such concepts, open platforms and interoperable data standards are a key enabler to cross-sector collaboration and empowerment of the local decision-makers.
Despite many gaps, some of the open data source platforms have been endorsed by the government of Nepal to fill. There are more data than ever related to disaster risk reduction. The open-source platforms are available for the local level which is accessible to all. Although there is a significant challenge of building a national and local level disaster data platform structured and strategic by focusing on a multi-sectoral approach to risk. The biggest problem is one of the localisation and the use of the platform for decision-making.
Before establishing the BIPAD platform, Nepal had no authentic and valid open data source platforms related to the disaster which is accessible to all. However, BIPAD is an open data source platform and the system provides quick analysis into the interoperable formats.
The outcome of this could be powerful tools for the smart decision-making process to all the concerned stakeholders. Further, this can be operated from all 753 local governments independently as well. Even this can be accessible to each of us and can look at the risk level of your own place. The better we can understand risks from the very beginning, the more we are able to provide cost-effective measures to reduce human suffering and economic damage. To use this platform, we have to at least understand the disaster risk and this is the right time to incorporate such essential points into the curricula.
Awareness of the value of disaster risk education and the science behind it has never been so high in the public awareness, whether for a pandemic, climate risk, disaster, or a combination of risks. Now is the time to share the DRR education knowledge and make the tools available where they are needed the most.