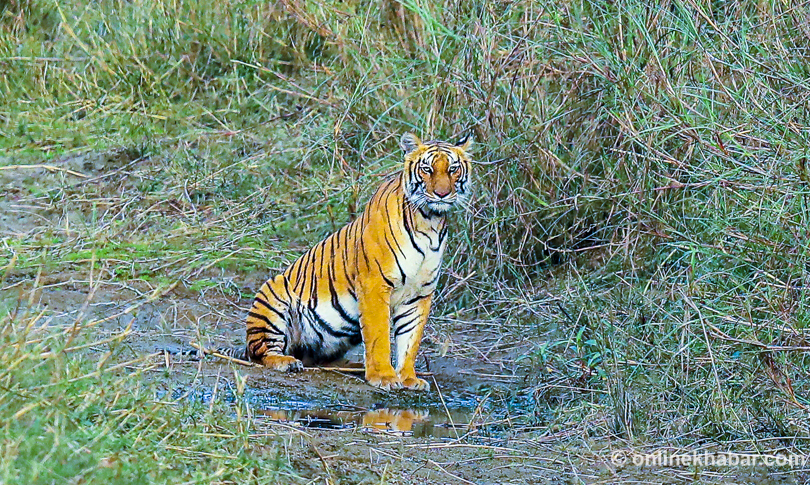 Chitwan, November 30
A census of rare royal Bengal tiger will start today in both Nepal and India simultaneously.
The same camera trapping method will be used in the census wherein camera traps are laid along the tigers' paths to capture their images as they move, says the Department of National Park and Wildlife Conservation.
Around 150 cameras, tamed elephants and around 200 human resources will be used in this process, says Deputy Director General at the Department and the programme coordinator, Gopal Prasad Bhattarai.
The joint census will help avoid counting the same tiger which may cross the border twice as its movement will be captured by another camera on the other side, he says.
According to a 2013 census, the number of royal Bengal tigers in Nepal was 198, of which 120 lived in Chitwan National Park, 50 in Bardiya National Park, 17 in Shuklaphanta National Park, seven in Parsa National Park, and four in Banke National Park.
RSS