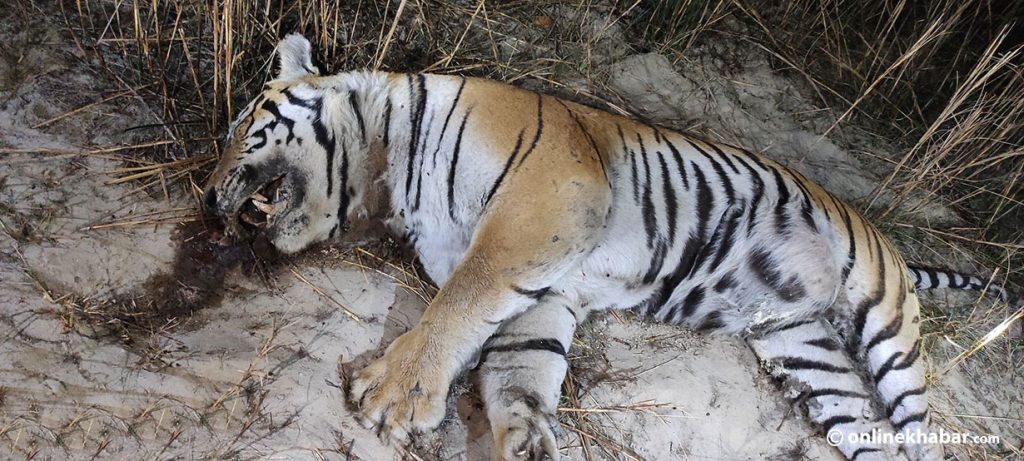 Chitwan, Novemember 20
A tiger was found dead in Meghauli in Bharatpur Metropolitan City.
According to authorities, an approximately seven-year-old female tiger was discovered dead in the community forest.
The tiger was discovered in a condition with wounds in various parts of its body, leading to speculation that it may have succumbed to injuries sustained in a conflict with another tiger.
This marks the first tiger death in the current fiscal year.
The 2022 tiger census has reported the presence of 128 tigers in Chitwan, contributing to a total tiger population of 355 in Nepal.