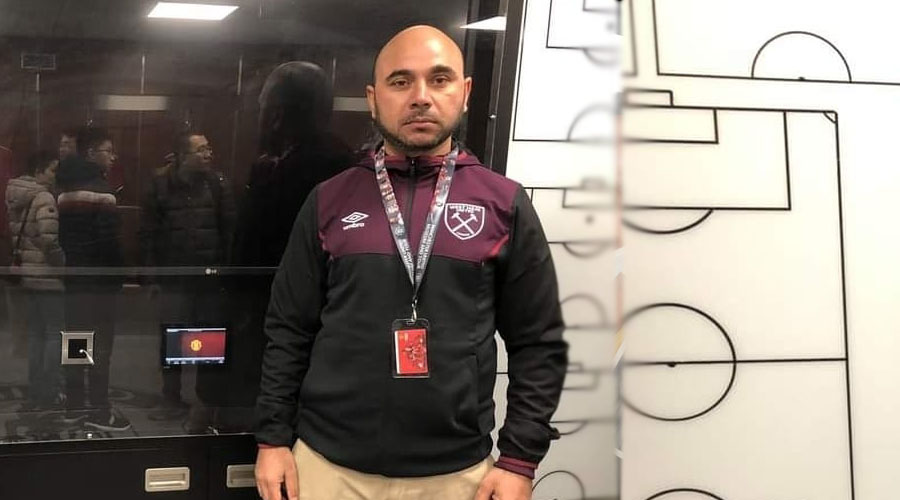 Kathmandu, August 15
Nepal football team's acting coach Pradip Humagain has called up 40 players to prepare for a friendly against Bangladesh.
In doing so, he has called nine of the 10 players who were in dispute with the head coach Abdullah Al Mutairi. Humagain also rejected the list of 26 players that Al Mutairi had prepared for the friendly.
From those accusing Al Mutairi of ill-treatment, Rohit Chand, Anjan Bista, Bimal Gharti Magar, Ananta Tamang, Bishal Rai, Bishal Shrestha, Sujal Shrestha, Tej Tamang, Dinesh Rajbanshi have made it to Humagain's list. Suman Lama, the 10th player, is already out of the country.
Otherwise, Al Mutairi's 26-man list included Tej Tamang and Anjan Bista only.
As Al Mutairi did not return to Kathmandu from Kuwait citing health issues, Nepal football governing body, ANFA, has recently appointed Pradip Humagain as the acting coach.
ANFA says the following players have been called up for the Nepal football team:
Goalkeepers: Kiran Chemjong, Bikesh Kuthu, Deep Karki, Bishal Shrestha
Defenders: Ananta Tamang, Rohit Chand, Bikash Tamang, Devendra Tamang, Dinesh Rajbanshi, Bikash Khawas, Gautam Shrestha, Chiring Gurung, Suman Aryal, Rajin Dhimal, Nishan Khadka, Amit Tamang
Midfielders: Sanjog Rai, Pujan Uperkoti, Rajan Gurung, Tej Tamang, Arik Bista, Sesehang Angdembe, Sudip Gurung, Bishal Rai, Manish Dangi, Suraj Jeu Thakuri, Subash Gurung, Avash Lamichhane, Sunil Bal, Ayush Ghalan, Sujal Shrestha, Anjan Bista
Forward: Bimal Gharti Magar, Nawayug Shrestha, Ashish Chaudhary, Ritik Khadka, George Prince Karki, Ashish Chapagain, Abhishek Rijal, Bharat Khawas