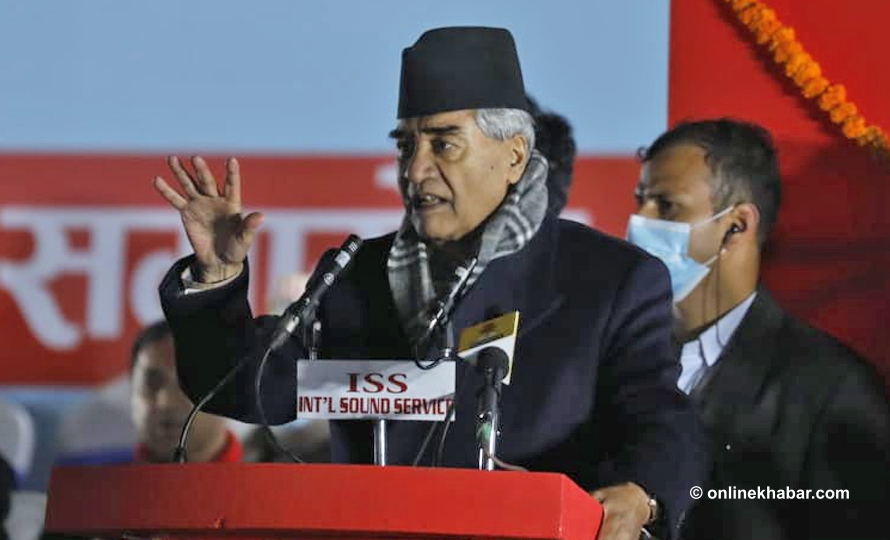 Kathmandu, November 22
As the results of the Nepal elections held on Sunday are coming out, it seems the Nepali Congress and the newly formed Rastriya Swatantra Party (RSP) will become the two biggest forces in the capital city of Kathmandu.
In 10 parliamentary seats in the district, Prime Minister Sher Bahadur Deuba's Nepali Congress party has secured victory in two so far, with Prakash Man Singh in constituency 1 and Gagan Thapa in 4. If early results are anything to go by, Santosh Chalise, Pradip Poudel and Rajendra Kumar KC will win three other seats for the party in the city.
The hitherto biggest political force in Nepal's parliament, CPN-UML, is likely to win just one or two seats in Kathmandu. The party's Krishna Gopal Shrestha is close to victory in constituency 9 whereas there is some possibility for Shyam Ghimire in constituency 7.
The remaining three constituencies (2, 6 and 8) are likely to be claimed by the Rabi Lamichhane-led Rastriya Swatantra Party.
Whereas the CPN-Maoist Centre had fielded three candidates on behalf of the ruling alliance, no one has ever led the vote count in their constituency so far.
Complete results of the Nepal elections are expected in one week.