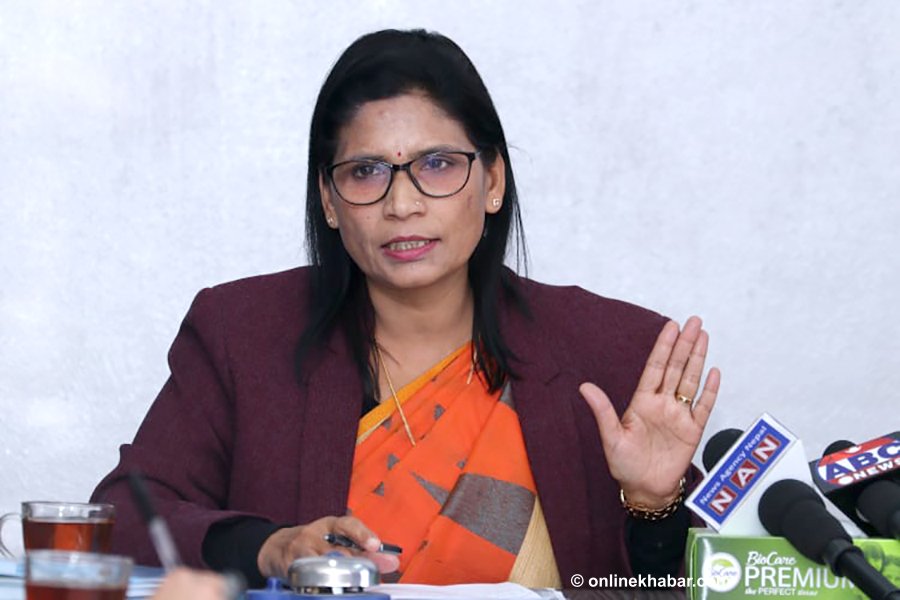 Kathmandu, May 13
Minister for Land Management, Cooperatives and Poverty Alleviation, Padma Kumari Aryal, says her ministry is ready to publish a new map of the country that also incorporates the disputed Kalapani region anytime, adding the map, however, is yet to be made public as the country is waiting for talks with India in this regard.
After India published its new political map in November last year incorporating the disputed region, the government of Nepal had also commissioned the ministry to publish the new map so as to give an encounter, owing to a widespread protest of the Indian move and Nepal's inability to resist.
As India inaugurated a link road to Manasarovar via the disputed land last week, the government is again under the pressure to publish the new map as soon as possible.
In this context, the minister says in an interview with Onlinekhabar, "We have sufficient evidence in documents to prove that part belongs to us. Accordingly, we decided to make technical preparations to incorporate that into our map. But again, there were talks about moving forward on the basis of mutual consent. The government had launched some initiatives in that regard; India had also given some hints. So we did not publish the new map unilaterally."
She assures, "If the talks head towards a positive direction, fine. But, they cannot conclude, we can publish the map."