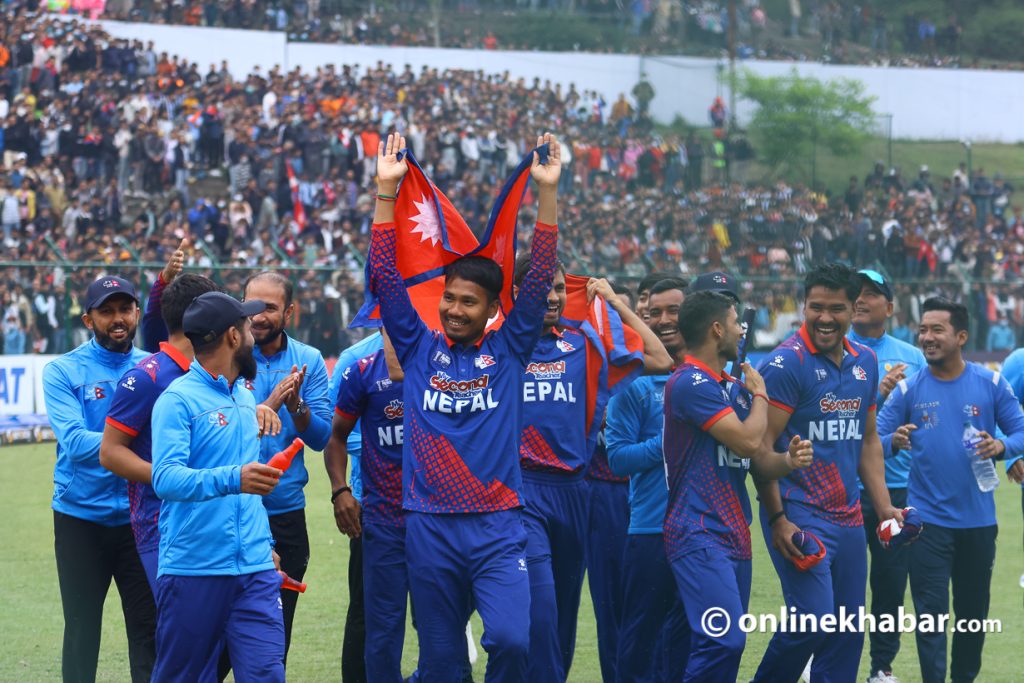 We all watched with pride as the Nepal cricket team took on cricket powerhouses India and Pakistan in the Asia Cup. While the results might not have been in our favour, the mere presence of our national team on such a prestigious stage was an extraordinary achievement.
However, behind this moment of glory lies an incredible journey that deserves to be celebrated. A journey filled with emotions, inspiration, challenges, and unforgettable drama.
In every sense, this is a miraculous story.
Extraordinary expedition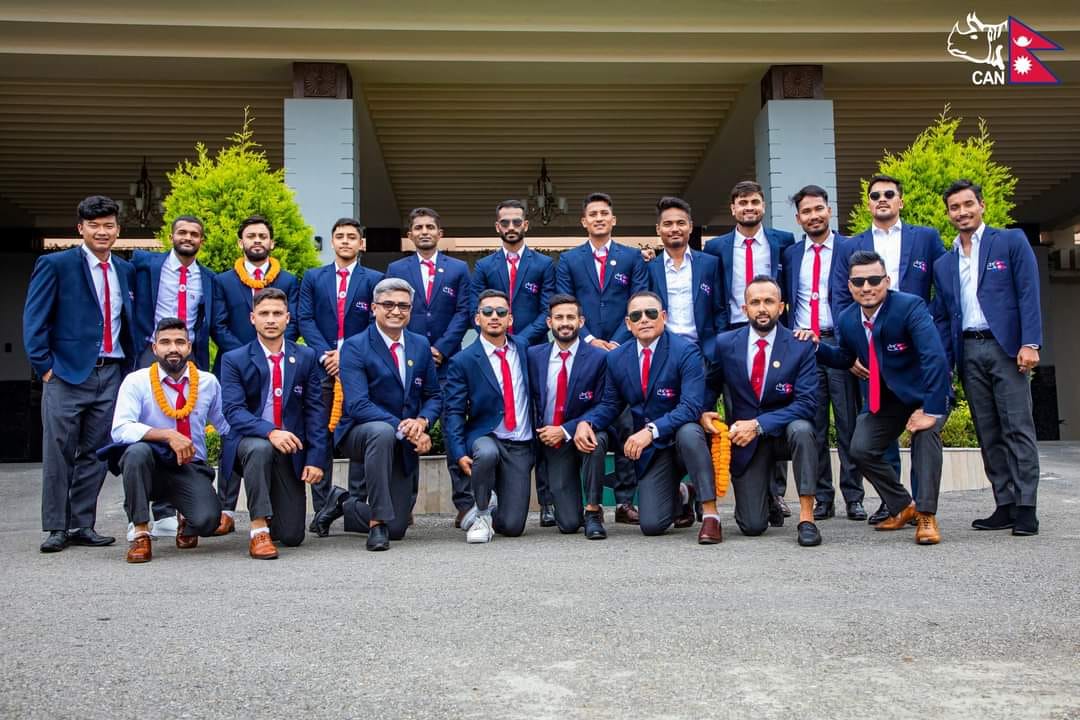 This extraordinary journey began in February when we appointed Monty Desai as the head coach of the Nepal cricket team. At the time, we were second from bottom in the ICC Cricket World Cup League 2 table. For those unfamiliar with this competition, it is a four-year-long cycle determining entry into the World Cup qualifiers.
We found ourselves in an almost impossible position: we needed to secure 11 wins out of the remaining 12 games to progress. Our team, led by the young captain Rohit Paudel, embarked on this uphill climb with unwavering determination.
On the eve of the first tri-series against Scotland and Namibia, opener Kushal Bhurtel suffered a personal crisis. The situation was serious as she had to be rushed to Kathmandu for treatment.
Despite the emotional turmoil, Bhurtel remained resolute. He took the field against Namibia and guided the Nepal cricket team to an awe-inspiring chase of 286, notching up an impressive 115 runs off 113 balls. Nepal clean swept the series beating Namibia and Scotland twice in little over a week.
While we were competing in a tri-series in the UAE, the Nepal cricket team faced another crisis. One of our leg spinners, Shyam Dhakal suffered an injury, requiring a replacement. The ICC would only approve the replacement once they received a detailed report from our team physio. However, the physio faced a tough situation as his pregnant wife went into labour in Kathmandu. Balancing his professional duties with this personal crisis was a challenge.
Then, Sandeep Lamichhane stepped in. But his inclusion came at a high price. Lamichhane was caught up in a serious personal controversy and faced allegations of raping a minor. His inclusion in the team sparked protests and he encountered hostility both on and off the field.
Nevertheless, Lamichhane demonstrated courage and talent, taking 13 wickets in his initial matches. His performances were nothing short of miraculous given the circumstances. Despite the controversies surrounding him, he remained our star performer.
Perseverance led path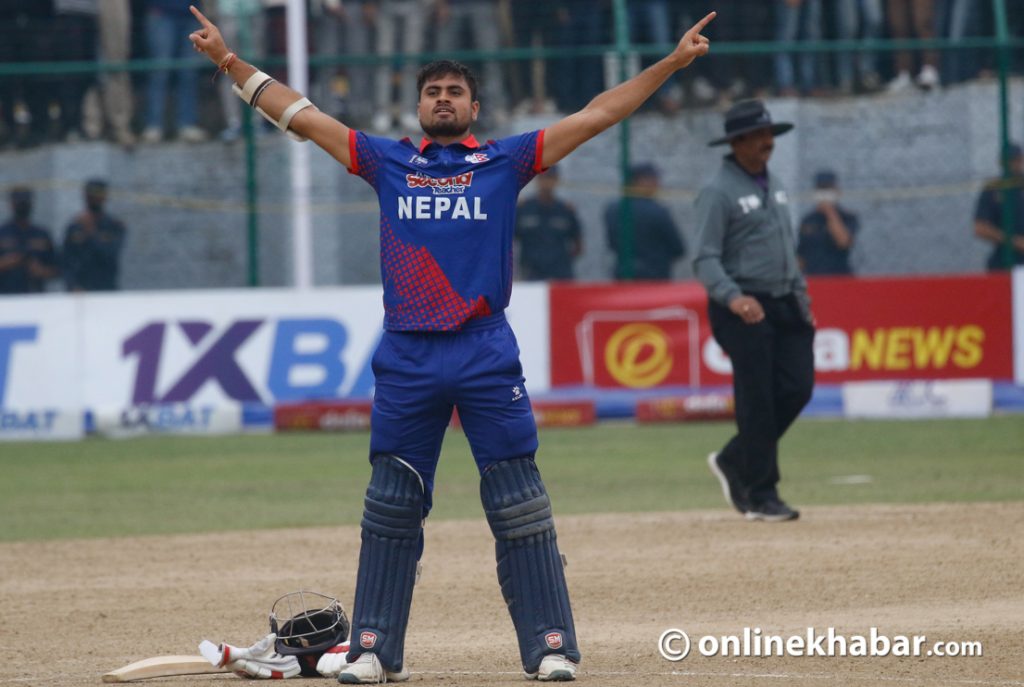 It is safe to say our path to success was littered with adversity, but we persevered. We went on to win ten out of 11 games, setting the stage for a thrilling showdown against the UAE in a packed TU stadium on March 16.
The stage was set. In order to advance to the World Cup Qualifiers in Zimbabwe, the Nepal cricket team faced the daunting task of chasing down 311 runs, marking our highest-ever ODI chase.
Thanks to crucial knocks from our middle and lower-middle order, we achieved the impossible. The game hinged on the DLS method, and the TU ground erupted with joy as Gulshan Jha, a young talent, scored 20 runs in the 44th over against UAE skipper Muhammed Waseem. The scenes were surreal, and the memory still sends shivers down our spines.
Next, we entered the Asia Cup qualifiers, known as the ACC Men's Premier Cup, with high hopes. The winner would earn a coveted spot in the Asia Cup, a prestigious cricket competition in Asia. One match worth mentioning was our encounter with Qatar. We had lost nine wickets for 111 runs, seemingly facing defeat.
However, our last-wicket partnership pushed us to 157 runs, while we bowled out Qatar for 89. Lamichhane, the man of the match, not only took five wickets but also scored 48 runs. Then came the final, and the rest is history. Despite all odds, Lamichhane was named the Player of the Tournament, a testament to his resilience and cricketing prowess.
In the culminate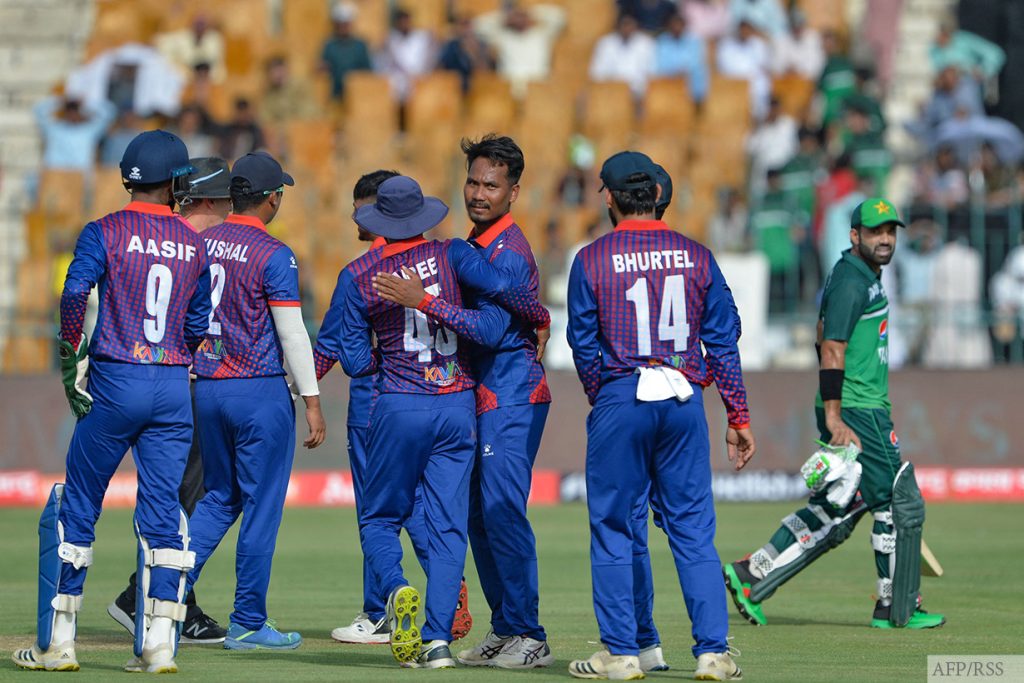 While our performance in the Asia Cup may not have been stellar, our batters' courage against pace and our bowlers' tenacity made an indelible mark. On the world stage, we showcased formidable talent.
A year ago, we struggled to secure victories, but today, we boast a formidable batting lineup and a bowling attack that can challenge any opponent globally. Our strength lies in our unity, where every team member plays an equally vital role.
We will never forget the contributions of players like Kushal Bhurtel, Aasif Sheikh, Rohit Poudel, Bhim Sharki, Kushal Malla, Dipendra Singh Airee, Aarif Sheikh, Gulshan Jha, Sompal Kami, Karan KC, Sandeep Lamichhane, and Lalit Narayan Rajbanshi.
Each one has etched their name into our hearts with remarkable performances.
As we continue our journey on the global stage, the world watches with anticipation. The Nepali cricket team's story is not just about cricket; it embodies hope, resilience, and the unwavering belief that dreams are attainable with dedication and perseverance.