Nepal's batting has been historically weak. Whatever the reason might be, rarely had Nepal or a Nepali batsman performed well in any international tournament in the past.
There had been constant changes in the opening slot as different coaches tried various combinations to solve the issue. But, nothing changed. Nepal's openers continued to fail, which put immense pressure on the middle order, which normally would crumble under pressure.
But, things changed in the recent Tri-Nation T20I Series held in Kathmandu in April. Nepal's showing with the bat impressed everyone, even coach Dav Whatmore. Nepal, who were without their talisman Paras Khadka, played with confidence and swagger like never before.
They were brave with the bat as they left both Malaysia and Netherlands' bowlers scratching their head as to what to do. At the centre of this was one man – opener Kushal Bhurtel who scored four half-centuries in five matches, including a world record of three back-to-back half-centuries in his first three international innings.
"I've always been an aggressive cricketer," says the 24-year-old. "The plan was to play smart aggressive cricket and help the team win. Having done that, I'm quite happy."
This aggressiveness gave him fame that he had not imagined at this stage of his career, but the humble man wants to do more.
The 'late developer'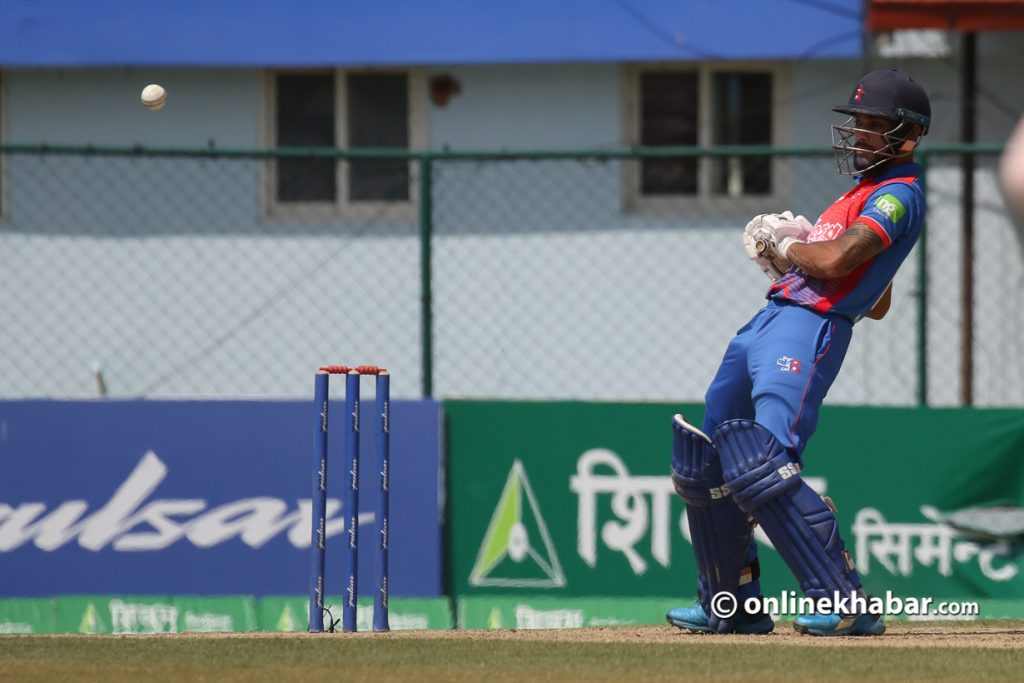 For Bhurtel, the journey has been long and full of ups and downs. Born in Butwal, he was always playing one sport or the other that included cricket.
By the time he was 14, he was taking part in local tournaments impressing local selectors which opened the doors to the regional U-16 team.
"By then, my love for the game had become so strong, it started to become an obsession."
But, he knew that he had to work hard, and that is what he did. He continued to work on his game and, in 2016, made it into Nepal's U-19 team that consisted of the likes of Sandeep Lamichhane, Dipendra Singh Airee and Aarif Sheikh.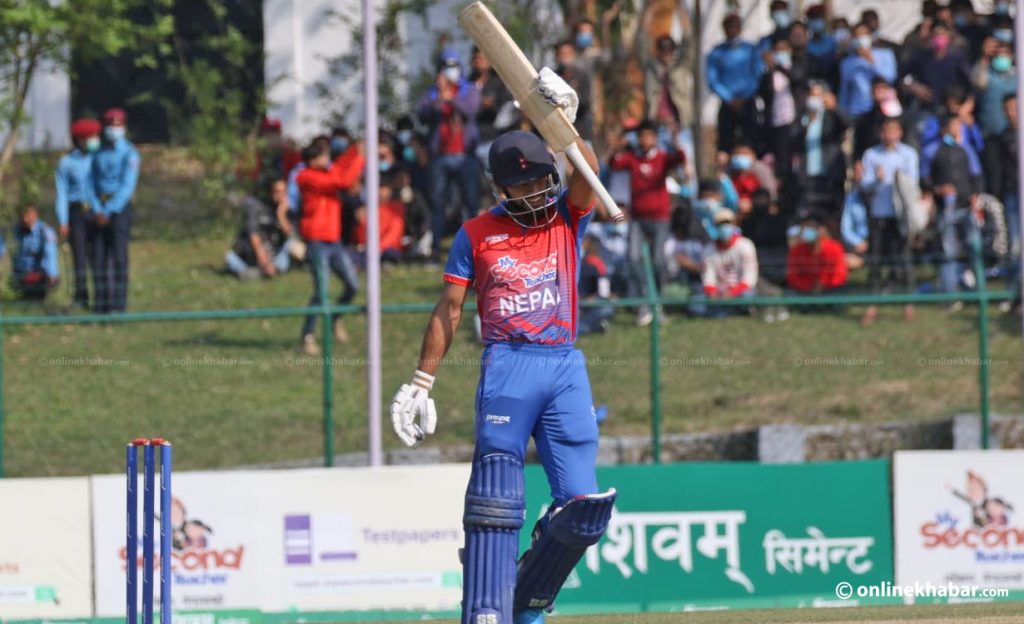 He batted as low as number eight in the batting order as he was used mostly for his power-hitting late in the innings. Nepal did quite well in the tournament and a lot of these players ended up being contracted by the departmental team Nepal Police Club later.
"A lot of us from that team play for Nepal Police. It feels good to be part of that team."
His road to the national team has not been easy as he has had to wait a long time to make his debut. Even though he has always been close to the team, he was never given the chance. Teenagers played ahead of him, but he did not lose hope. He continued to work on his game and weakness.
Opening up for the opening role
It was not until the Pokhara Premier League that he started to open. A lot of credit should go to Sharad Vesawkar who promoted the young Bhurtel to open the innings. But, Bhurtel did not perform as well as he would have liked in both editions of the PPL.
But, he continued to open in the camps and started to work on his batting against the new ball. His confidence in his ability meant he was even trusted to open the batting for the Nepal Police Club in the PM and Mayor Cup 50-over tournaments.
That put him in the eye of newly appointed coach Dav Whatmore. Whatmore is a coach who has a history of giving new players a chance and instil confidence in them.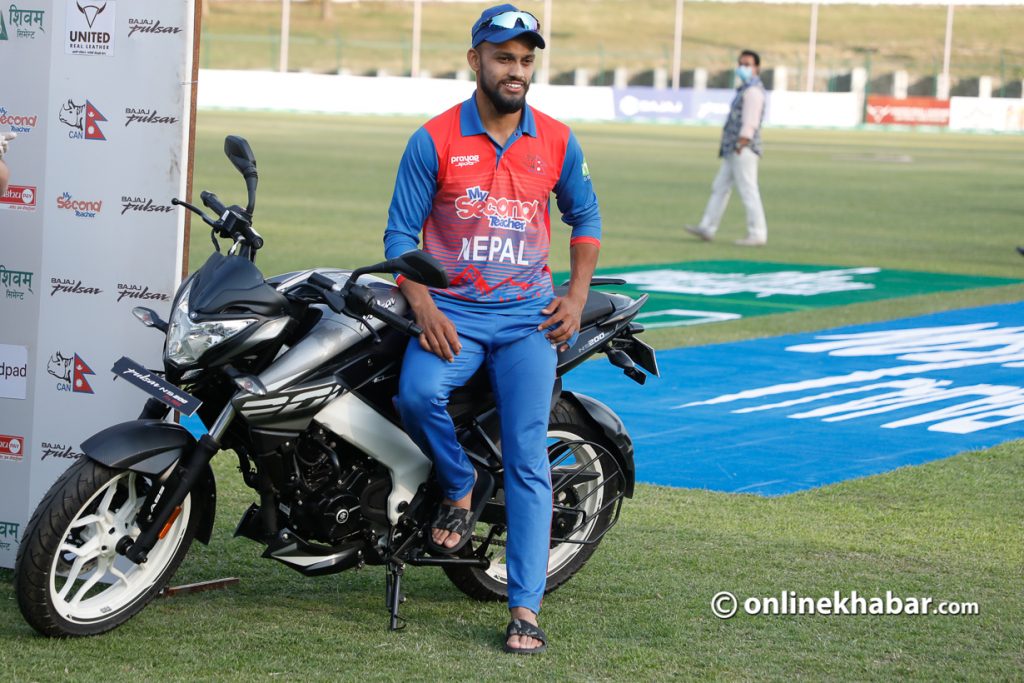 Either one of Bhurtel and fellow debutant Aasif Sheikh was sure to open along with Paras Khadka, but with Khadka pulling out of the series due to an injury, it gave the coach the chance to see how both Bhurtel and Sheikh would fare against international bowlers.
"I was quite anxious when I knew I'd open. But, I knew what to do. We had trained hard in the camps and knew that if we did what we did in the camps, we'd win."
He also gives a lot of credit to Whatmore who, he says, believed in his ability and asked him to play fearlessly.
"He knew that my power play is good and asked me to be aggressive from the start. If we did that, the middle order would have it easy."
And, aggressively he played. He showed the bowlers no respect as he smashed 278 runs in five matches winning the player of the series in the process and creating a new record.
Wish to take the team ahead
But, to him, that was just a footnote as he believes that winning as a team is more important than personal records.
"Our seniors have worked very hard to get us here. We just want to carry on making people proud and keep on winning as our goal is to play world cups," he says.
He also wants to thank his father for always believing in him. He says that if not for his and his family's support, he would never have made it to where he is today.
"He used to tell me exams can be taken next year and ask me to concentrate on cricket. Without this kind of support, I'd have never made it. I'm extremely thankful for his constant motivation and support."