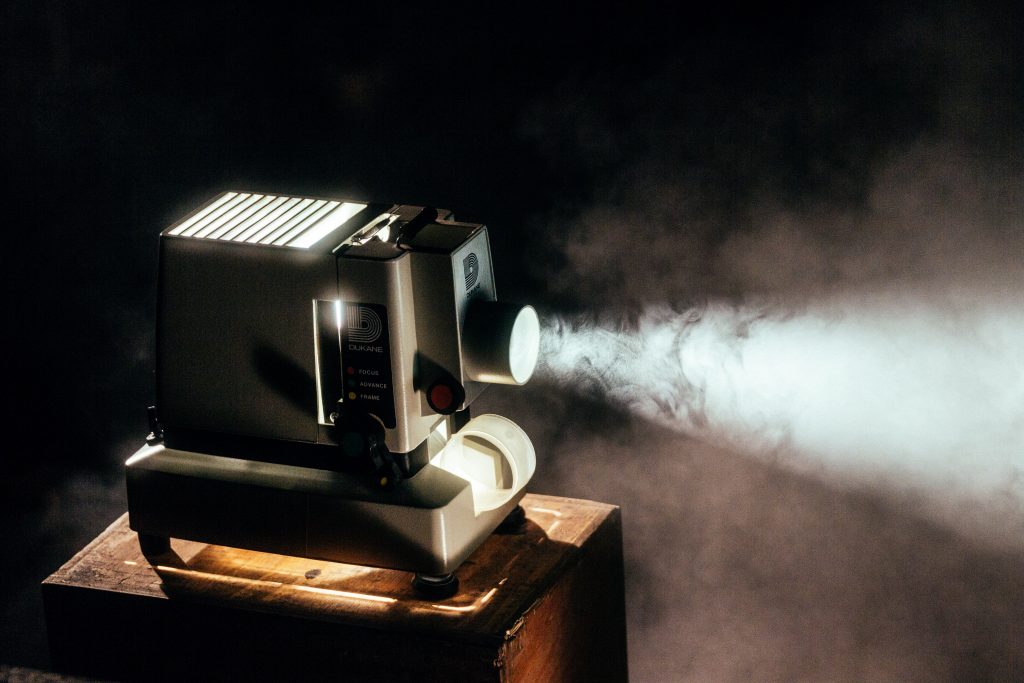 Nepal has always been a great place for tourism. Thousands of tourists visit Nepal each year to explore its natural beauty, culture, tradition, food and others. The tourists perform various activities in Nepal, from trekking to mountaineering and wildlife sightseeing.
Besides all the above-mentioned activities, various international actors and filmmakers also visit Nepal to shoot films as they perceive Nepal as a filming hub. There are a plethora of foreign films that have been filmed in Nepal.
This week, Onlinekhabar has brought 13 worth-watching films that have been filmed in Nepal and hence prove Nepal as a filming hub.
Uunchai
Released in 2022, Uunchai, directed by Sooraj R. Barjatya, depicts the story of three friends who are on a trek to Everest base camp.
A seemingly ordinary trek transforms into a profound and introspective expedition, weaving through personal, emotional, and spiritual realms. While grappling with their physical boundaries, they explore the essence of freedom, transcending the mere constraints of their bodies.
The movie features famed Bollywood actors Amitabh Bachchan, Anupam Kher, Boman Irani, Parineeti Chopra and others.
Doctor Strange
Directed by Scott Derrickson, Doctor Strange perhaps is one of the most popular films that establish Nepal as a filming hub as several scenes have been shot in various places of the Kathmandu valley.
It depicts the story of a phenomenal neurosurgeon who is drawn into the world of the mystic arts, during his journey of physical and spiritual healing. Doctor Strange, released in 2016, features Benedict Cumberbatch, Chiwetel Ejiofor and Rachel McAdams.
Baby
Baby is another successful Bollywood film that treats Nepal as a filming hub as it is shot in Bhaktapur Durbar Square, Taragaun and others.
The film stars Akshay Kumar Danny, Denzongpa, Rana Daggubati and others to show the story of an elite counterintelligence unit that learns a plot masterminded by a maniacal madman. The unit is on a mission to track the terrorists' international tentacles and prevent them from striking the heart of India.
Baby, released in 2015, is directed by Neeraj Pandey.
Gharwali Baharwali
Gharwali Baharwali, a 1998 film, depicts the story of a couple who are happily married but have no offspring. The protagonist's father dreams of having grandchildren. After a heart attack, the protagonist agrees to marry again to continue the family line.
The plot of this film necessitates Nepal as a filming hub. As the story goes, the protagonist meets a village girl during a business trip to Nepal, and he ends up marrying her due to unavoidable circumstances.
Everest
The title tells it all. Released in 2015, Everest depicts the story of mountaineer Rob Hall who hails from New Zealand. In 1996, he teamed up on a joint expedition with Scott Fischer to ascend Mount Everest.
Besides these, there are a lot of other movies about Everest that have been shot in the country, strongly establishing Nepal as a filming hub.
Khuda Gawah
Released in 1992, Khuda Gawah is shot in Jomsom.
It depicts the story of Baadshah Khan, played by Amitabh Bachchan, who falls in love with Benazir, played by Sridevi, a member of a rival clan who has defeated him in a game of buzkashi. Khuda Gawah is directed by Mukul Anand.
Hare Rama Hare Krishna
Hare Rama Hare Krishna takes you back to a time when the hippie culture was prevalent in countries like Nepal and India. As a significant part of the film is shot in Nepal, it establishes Nepal as a filming hub.
The film portrays the story of a Jaiswal family who disintegrates over an affair with the patriarch. Afterwards, the children get separated. Prashant, played by Dev Anand, moves with his mother to India, in a secure environment, while Jasbir, played by Zeenat Aman, stays with her father, in an atmosphere that pushes her towards emotional isolation. This thrusts her into the hippie culture as she grows up.
Up in the Wind
Released in 2013, Up in the Wind is directed by Hua-Tao Teng. This is a Chinese romantic comedy film set in Nepal treating Nepal as a filming hub.
The film is about a tour group that includes a food columnist and a second-generation rich person. The pair travel to Nepal on vacation. Throughout their expedition, they find themselves amidst challenging circumstances, including frequent power outages and local riots.
Les tribulations d'un Chinois en Chine
Les tribulations d'un Chinois en Chine, also known as Up to His Ears, is shot in central Kathmandu around Swayambhunath temple and mountain areas.
It is a film from the 1960s. Directed by Philippe de Broca, the film tells about the farcical adventures of unhappy suicidal billionaire Arthur Lempereur, played by Jean-Paul Belmondo.
Katmundu
Katmundu is a Bengali comedy romantic film which tells the story of three bachelors who are on a holiday from a tiresome office schedule to Kathmandu. Released in 2015, the movie is directed by Raj Chakraborty.
Like Doctor Strange and many others, this film establishes Nepal as a filming hub as most shots are filmed in the Kathmandu valley.
Powaqqatsi
Directed by Godfrey Reggio, Powaqqatsi is an exploration of technologically developing nations and the impact the transition to Western-style modernisation has had on them.
It is shot in Kathmandu and Bhaktapur.
Wai Si-Lei Chuen Kei
Wai Si-Lei Chuen Kei, also known as The Legend of Wisely, is shot in Kathmandu and Jomsom; it hence establishes Nepal as a filming hub.
The film released in 1987 is about a writer and his adventurer friend who are in search of a golden pearl left in a Buddhist monastery by a dragon.
Black Narcissus
Black Narcissus depicts the challenges faced by a collective of nuns endeavouring to establish a convent in the Himalayas, where a combination of isolation, harsh climate, high altitude, and clashes with the local culture all work together to push the dedicated missionaries to the brink of insanity.