The Nepali film industry has had a history of more than five decades. In this span, news and scandals of love, fight, divorce, misunderstandings, and other issues of celebrities always got a space in the news media and the society.
Nepali movie industry is full of scandals and it is almost a daily affair, with new scoops every day.
From the time when Nepali movies gained commercial momentum, the progression of scandals also increased. Some scandals were found to have been created by the celebrities themselves to create a stir in the media while others were genuine and yet controversial.
Among them, here are 13 of the most notorious and unfortunate scandals that celebrities of the Nepali movie industry got into.
1. The first scandal: Deepak Rayamajhi, Kristi KC and Rajesh Hamal
One of the first scandals of the Nepali movie industry lies in the mysterious relationship between Kristi KC (Mainali) and Rajesh Hamal. The duo were supposed to debut in Bhagyarekha, a production of Hamal's maternal uncle, Deepak Rayamajhi. 
With time, Hamal and KC grew closer at the sets. But if you believe the gossips of the old artists, Rayamajhi also liked KC. As a result, Rayamajhi removed Hamal from the film altogether.
2. The star that vanished: Mausami Malla
One of the busiest actresses of her time was Mausami Malla. She is popular for her role in films like Basanta, Tilahari, Bhagyarekha, Deuki, Tuhuro, Sampatti, Jhuma and Janmabhoomi. Her debut and her rise in her career as a star also marked the rise of Nepali cinema.
But, the main actress of so many films disappeared during the peak of her career. It gave rise to much commotion in the cinema circles. And, many speculations were made. But, where Mausami Malla is still unknown.
It was revealed that she fled to Belgium with a man, in secret.
3. The 'revealing' scandal: Rajesh Hamal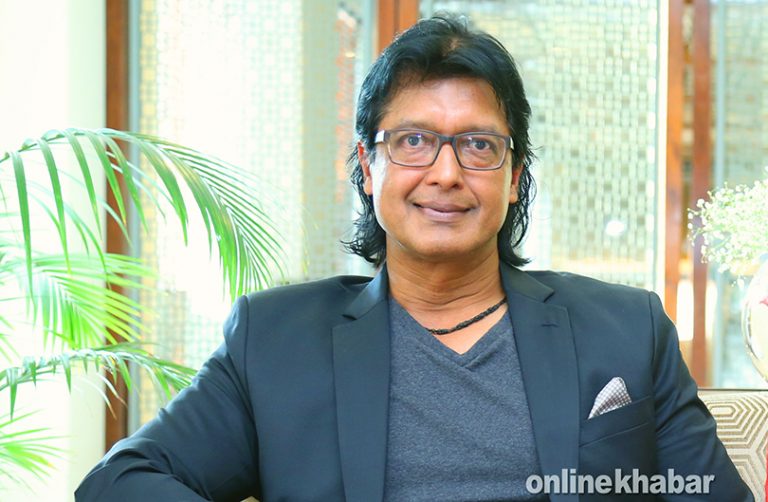 When Rajesh Hamal was at the peak of his career, his nude photo–with his private parts covered–was published in Kamana monthly magazine. 
Following that, Hamal held a press conference at a Kathmandu hotel and gave an "explanation", saying he had lumps all over his body and had taken the picture to send it abroad to his sister, a doctor. He complained the photo taken for personal purposes was made public in the media. However, the picture became a scandal for a long time.
4. The hit scandal: Rajesh Hamal and Karishma Manandhar
One of the popular and cashable star couple of the Nepali movie industry were actor Rajesh Hamal and actress Karishma Manandhar. The duo were popular not just for their hit films but also for their affair. 
After the news of their affair made rounds, Manandhar's husband Binod took a stand that she would no longer play a movie with Hamal. After this, Manandhar and Hamal did not work together in any film for about two years. Only after the team of the movie 'Pratiksha' met Bhattarai and convinced him, Hamal and Manandhar worked together in a movie again. Following that, the duo even gave many hit movies.
Even today, Manandhar and Hamal are considered to be good friends in the Nepali movie industry. But, what is interesting is they do not interact in a public event.
5. The expected scandal: Rajesh Hamal
Hamal was (or, is?) the 'mahanayak' of the Nepali movie industry. His persona and the sheer number of movies got him that title. However, he was also involved in a high number of scandals. 
Once, a woman lodged a complaint against Hamal at the Metropolitan Police Range, Hanumandhoka, claiming that she was "carrying his child" and Hamal was her husband. After much discussion in the media, Hamal reached Hanumandhoka.
Later, it was revealed that the woman suffered from some sort of mental instability.
6. The scandalulos statement: Bhuwan KC and Saranga Shrestha
Hamal started being less controversial over time. However, actor Bhuwan KC is still surrounded by controversies. His scandals include his involvement with young women. One of his earliest scandals involved actress Saranga Shrestha. Shrestha gave a statement in the media that if KC was not there, many actresses of the Nepali movie industry would still be virgins. The scandalous statement is still popular within the Nepali movie industry today.
7. The love affairs: Niruta Singh, Bala Rai and Tulsi Ghimire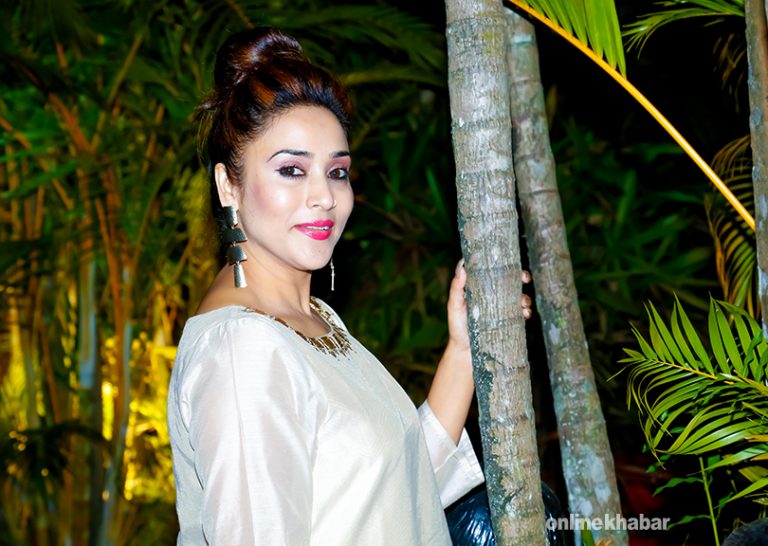 Another popular actress Niruta Singh also could not escape from the scandals of the Nepali movie industry. Her supposed love affair with filmmaker Bala Rai was very popular in those days. However, neither of them agreed to it.
Similarly, because Singh used to work in director Tulsi Ghimire's camp only, it was speculated that the two had a relationship. However, Singh said she considered Ghimire only as her teacher.
8. The scandal on the set: Bhuwan KC and Karishma Manandhar
Bhuwan KC and Karishma Manandhar were shooting for a song of the movie 'Mahadevi'. Directed by Narayan Puri, in the said song, KC had to go down between Manandhar's legs and lift her sari, for some bizarre reason. However, the director was not satisfied with this scene, so the duo had to shoot the scene over and over again. This made the actress furious. Then, an angry Mananandhar called her husband Binod on the set resulting in chaos in the set.
9. The tantrum: Bhuwan KC
Bhuwan KC was famous for scandals and tantrums alike. During the filming of the movie 'Sita', the protagonist Bhuwan KC physically assaulted production manager Nagendra Ghimire solely because KC did not get to eat food on the set. This incident became infamous very quickly.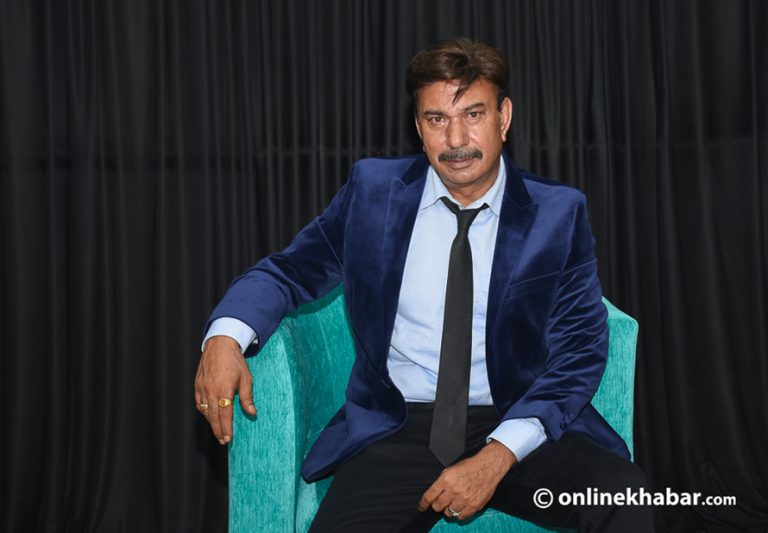 10. The unfaithful scandal: Bhuwan KC, Susmita KC and Jiya KC
Not just professional life, but KC's personal life is as controversial. After his divorce from his first wife, Vijaya Malla, KC married Susmita Bamjan. However, his second marriage too fell apart. They did live together for a few more years because of their son, Anmol KC. The reason for their divorce was said to be KC's extramarital relationships with other women.
Post his second divorce, KC has been in a live-in relationship with actress Jiya KC, after the latter struggled in her professional life. The two have not tied the knot to date.
11. The mystery woman with Bhuwan KC
KC fell into a scandal next when he made an appearance with a woman, in an event organised for the movie 'Bardan' where he was invited as the chief guest. KC said the mystery woman was his friend.
Later, it was said that KC got beaten up at Koteshwor Chok because of the said woman. According to the news, the two were on their way to Nagarkot, when the woman's husband caught up with them and hit KC with a helmet. KC fled the scene, leaving his vehicle, as a crowd of people had gathered there.
On this, KC gave his statement saying the two were on the way to see a film's location when they met the husband at Koteshwor Chok. He said they had an argument and he simply left the scene.
12. The friendship: Bhuwan KC and Shiva Shrestha
With this scandal, Bhuwan KC went international. During that time, KC and actor Shiva Shrestha were in hype for working in Pakistani films. Shrestha claimed to have become a superstar in the Pakistani film industry. And in his initiative, the Pakistani film 'Sahas' was to be shot in Nepal.
When KC found out, he also expressed his desire to work in the film. However, KC was unlikely to be cast as the movie had only one protagonist. But then, Shrestha made a plan and, accordingly, vanished when the Pakistani team came to Nepal. As there was no way to contact him at that time, following Shrestha's disappearance, the Pakistani team signed an agreement with KC instead.
Immediately after that, Shrestha came out of his hiding and the Pakistani team said that they would remove KC and recast Shrestha as a lead. Meanwhile, KC insisted the signed contract should be respected. The film's story, which was originally written for one hero, was then reshaped for two and they shot the movie. The game was planned by Shiva Shrestha. In the end, KC ended up starring in nine other Pakistani films.
13. The dreamy scandal: Bhuwan KC again and again
During KC's directorial feat, on the sets of 'Dreams', he again landed in controversy for not paying money to the hotel they filmed in. They shot the film in Pokhara but when KC and his team failed to pay the hotel bill. Then, they were detained by the hotel operator for a few hours. Only after KC agreed to pay, they were released.
Another scandal related to 'Dreams' involved KC and film's actress Samragyee RL Shah. This scandal only came in the news last year though after the actress made a statement saying that KC had sexually harassed her, during the shoot. Shah accused KC of being biased in her debut film, and that he made attempts to touch her in the name of the workshop activities. KC responded by saying that the actress had made false accusations and took the matter to court.