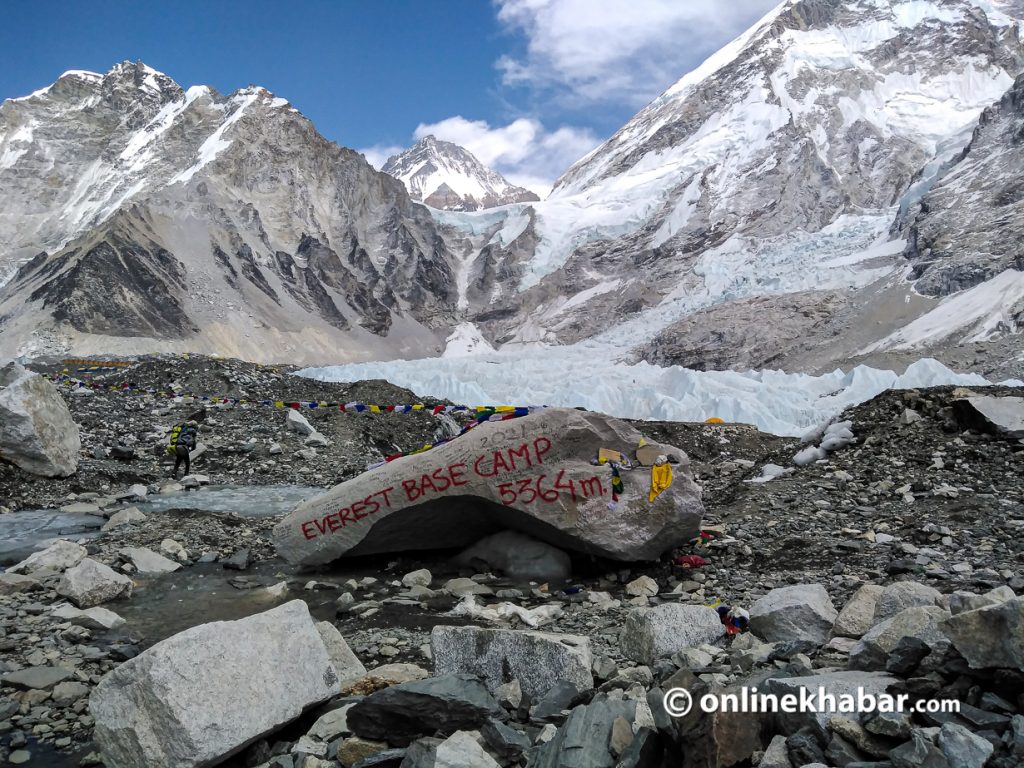 The Everest base camp trek is no doubt one of the best trekking destinations in the world. It has everything, an adventurous flight to the gateway to Everest, a nice and easy trail and great views of the mountains.
But, do you really need a guide or a porter to do the Everest base camp trek?
The answer lies in what type of experience you want to have. If you have done trekking in Nepal without a guide or a porter, you can do this easily. The trails are well marked and chances of getting lost are almost none. There are a lot of trekkers around the area during peak seasons, so even if you feel like you are lost, you could just ask anyone for directions.
But, this is okay only if you are confident and know you could trek alone in Nepal.
Why take a guide?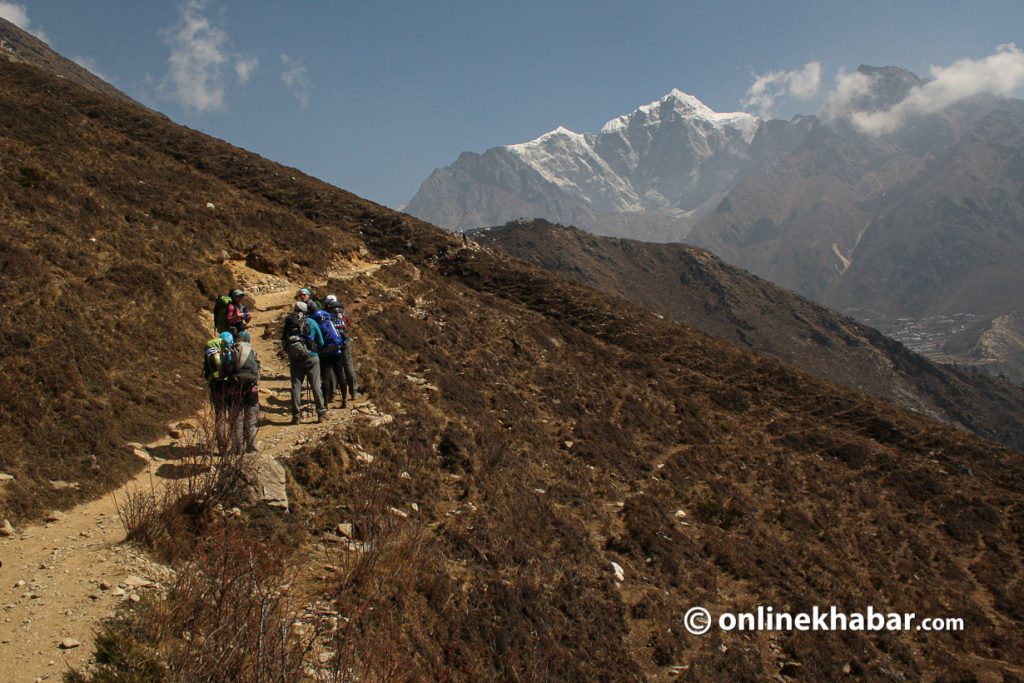 If a more holistic experience is what you are looking for, a trek to the Everest base camp is always better with both a guide and a porter. A guide and a porter do not just make your trek easier, they also offer you what you are never able to experience trekking alone. 
They give you short stories about the places you are staying and the many myths around the Everest region. Did you know there is a Yeti skull at a monastery in Khumjung, a short hike from Namche Bazar? These are the types of information that you get if you take a guide along with you.
The Everest base camp trek also has a few hidden gems. Sure, you can go there alone, but unearthing these hidden gems with someone who knows about it will definitely give you a better experience. Apart from that, if you take a guide on your trek to the Everest region, you will also be suggested some really nice lodges to stay at. 
Taking a guide and a porter on your trek to the Everest base camp will also help you understand things you want to do from a personal standpoint. You might come across a person who interests you and during that, your guide can act as a translator. Apart from that, the guide can also help you in the lodge you stay at.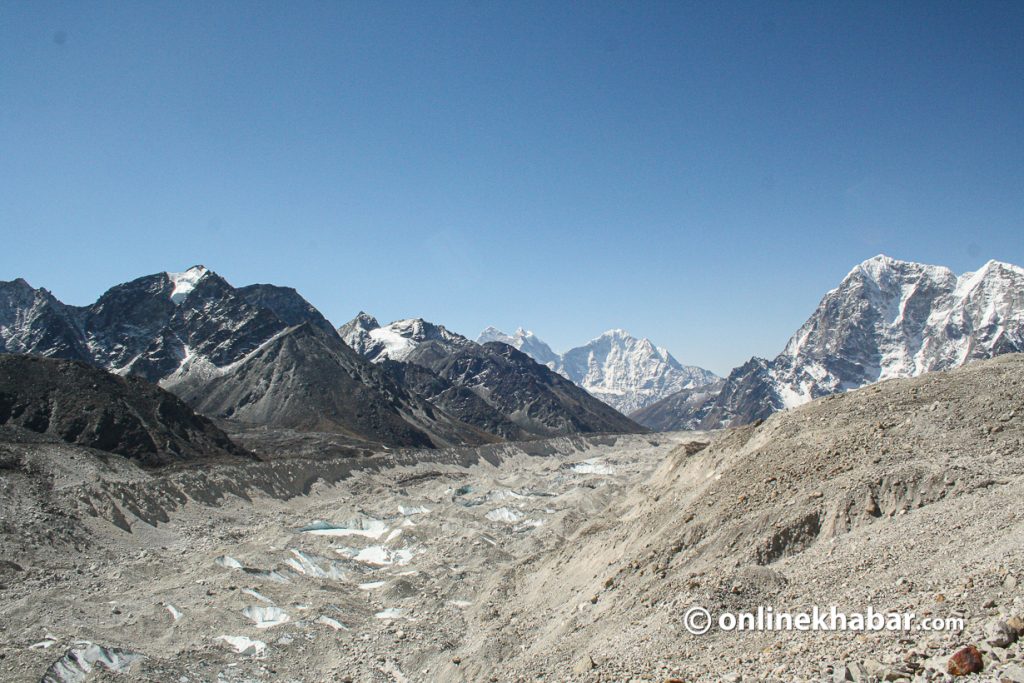 A guide also helps you gain a cultural experience apart from everything else. When trekking from one village to another, they show you a glimpse of daily life and explain what exactly the locals are doing and how they sustain themselves. 
Sometimes hiking can be quite tedious and boring, so having a chat with the guide during the trek is a nice way to learn more about the region and the country in general.
Hiring a guide and a porter also helps the local economy. These people have decided to stay in Nepal and do something in the country rather than leave for the Gulf or Southeast Asia as migrant workers. If you hire them, you not only get a great experience yourself, but you also help Nepal's economy.
Trekking with a guide and porter also helps boost one's morale. Trekking to the Everest base camp is not that easy. There will be times when you lose all hope seeing one uphill after another. But in these times, the smiling faces of Nepali guides and porters can be pretty uplifting. A good guide always keeps your spirits up and distracts you with cultural facts when you are low on morale. They tell jokes and ask you to rest when they feel you need to sit out and point out places, which will amuse you.
How much does it cost to hire a guide and porter?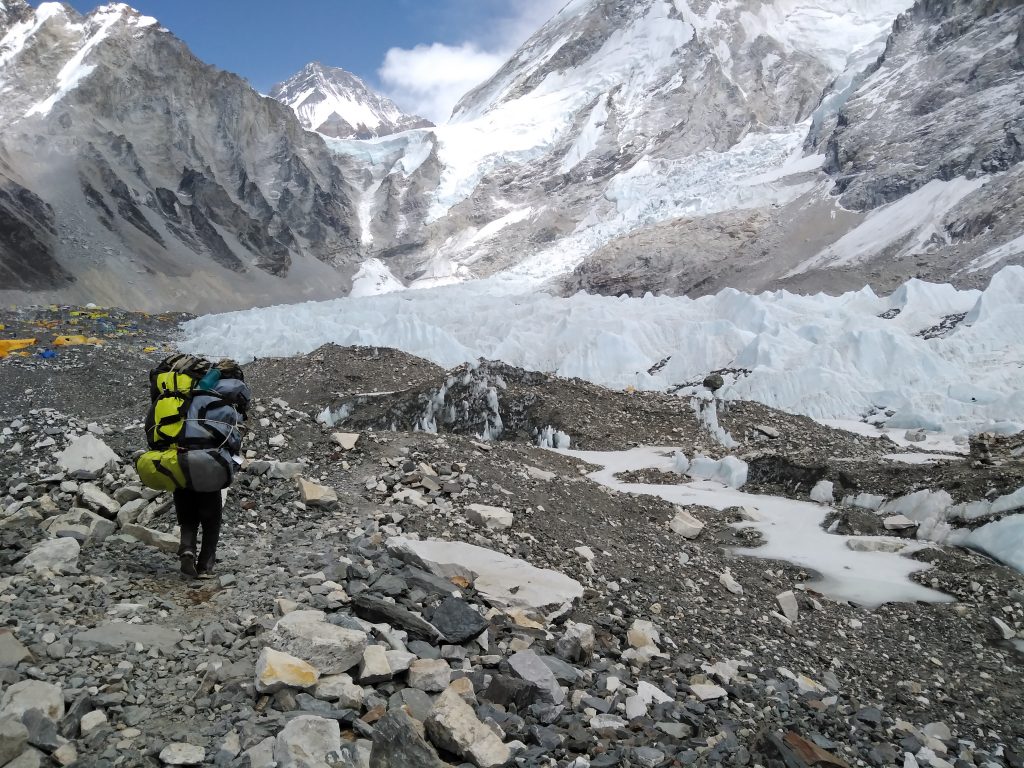 Hiring a trekking guide for the Everest base camp costs anywhere between USD 20-30 per day. The rate depends on how experienced the guide is. The cost for a porter is around USD 15-20 per day. There are also options to take a porter guide (one person for two jobs), which costs you around USD 25-30 per day.
How to get there?
The gateway to the Everest base camp starts with a flight to Lukla, known as the world's most dangerous airport. After that, you start hiking up the Khumbu valley through places like Phakding, Monjo, Namche Bazar, Syagboche, Khumjung, Tengboche, Pangboche, Dingboche, Lobuche and Gorak Shep. During this, you have to acclimate at Namche Bazar and Dingboche regardless of trekking alone or with a guide and a porter.
Do I need permits for the Everest base camp trek?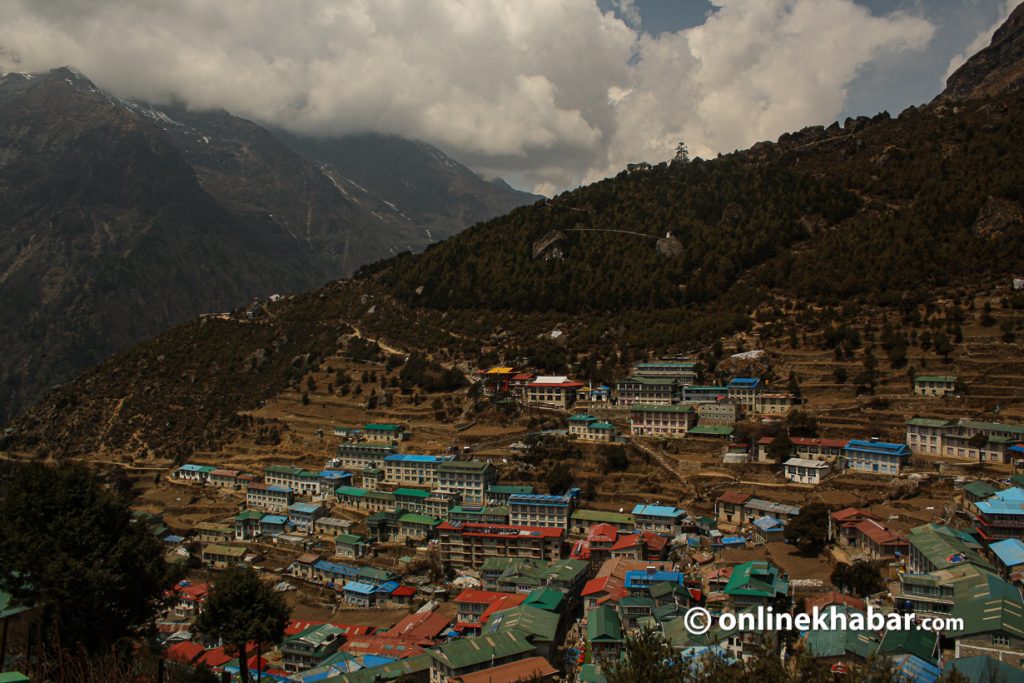 Yes, you do need a permit to get into the Everest base camp. The cost of a permit is Rs 2,000 per person. It can be bought at either Lukla or the Sagarmatha National Park entry point in Monjo, but not in Kathmandu. 
The other permit you need to get is the Sagarmatha National Park permit. Everyone going on the Everest base camp trek needs to buy this permit. The cost of the permit is Rs 3,000 per person with an additional 13 per cent levied on it. 
You can get the Sagarmatha National Park Entry permits at Monjo at the entry gate or at the Department of National Park and Wildlife Conservation (DNPWC) counter at Bhrikutimandap in Kathmandu.
These permits can only be bought with Nepali currency only.