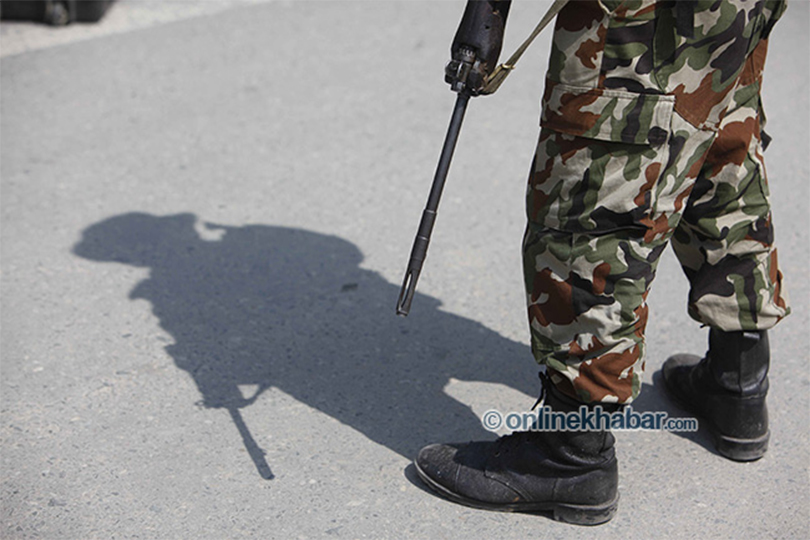 Kathmandu, April 6
The Nepal Army has broken its silence on a recent government decision about assigning it for purchasing and supplying the medical equipment necessary for the country's Covid-19 response.
Though the decision had triggered criticisms from multiple stakeholders including leaders of the ruling Nepal Communist Party, the national military institution was silent for the past few days. But the army hosted a video press conference in Kathmandu on Sunday and assured the purchase and supply process would be transparent.
The army spokesperson Bigyan Dev Pandey said the institution was aware of the criticisms and concerns, stating the decision was legitimate enough as the Cabinet decided as per constitutional and legal provisions.
"If you look at the Cabinet decision, it says the Ministry of Defence, via Nepal Army, will purchase the supplies in the government-to-government model," Pandey said, "We have already begun the procedure to purchase the goods as soon as possible in coordination with the concerned agencies." He was of the view that the army was not alone in the process, but others would also be involved, so there would not be any possibility of irregularities.
He said the army would withdraw from the responsibility. 'The government trusted our mechanism and handed over responsibility. We are ready to meet them."