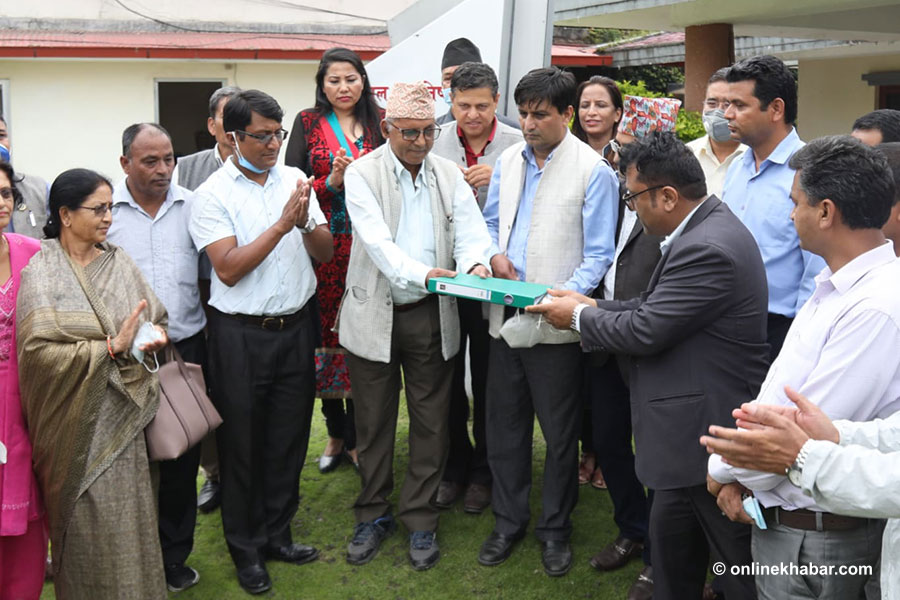 Kathmandu, July 29
As many as 152 members of the ruling Nepal Communist Party's central committee have demanded that the party immediately call the CC meeting to discuss the deepening crisis in the party.
The leaders submitted an application to the party office, addressing two chairpersons namely KP Sharma Oli and Pushpa Kamal Dahal, on Wednesday demanding the meeting as per article 59 (A) 4 of the party constitution. This article requires the party chairpersons to call the CC meeting within 15 days since receiving the application. The NCP central committee has 441 members.
The leaders' move follows the party leadership's failure to continue the standing committee meeting that had started on June 24 after a majority of the leaders including one of the two chairpersons, Pushpa Kamal Dahal, demanded that KP Sharma Oli resign from both the party chairmanship and the premiership, which Oli consistently denied.
Most of the leaders demanding the central committee meeting are close to Dahal and another senior leader Madhav Kumar Nepal.
If the meeting is convened as demanded, Oli will certainly face more severe criticism within the party, which will put him under pressure to resign.