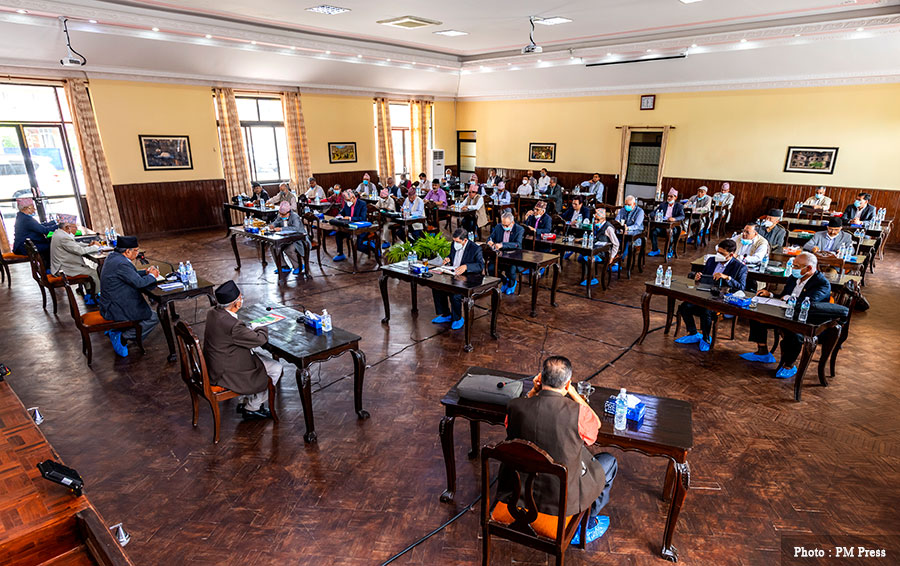 Kathmandu, July 21
The ruling Nepal Communist Party has directed its leaders and cadres across the country to get involved in response to floods and landslides triggered by incessant rainfall.
A meeting of the party's standing committee held on Tuesday made the decision, according to the party spokesperson Narayan Kaji Shrestha. The meeting also urged the government led by its own chairman KP Sharma Oli to take effective measures in providing relief to the survivors.
Though the meeting was held at the prime minister's official residence in Baluwatar, Oli was absent. Another chairman of the party, Pushpa Kamal Dahal, had met Oli before starting the meeting.
Meanwhile, the standing committee meeting has been adjourned until Tuesday next week.
The meeting had started on June 24, but could not continue formal discussions on items of the agenda owing to a dispute between the two chairpersons regarding the party and government leadership.