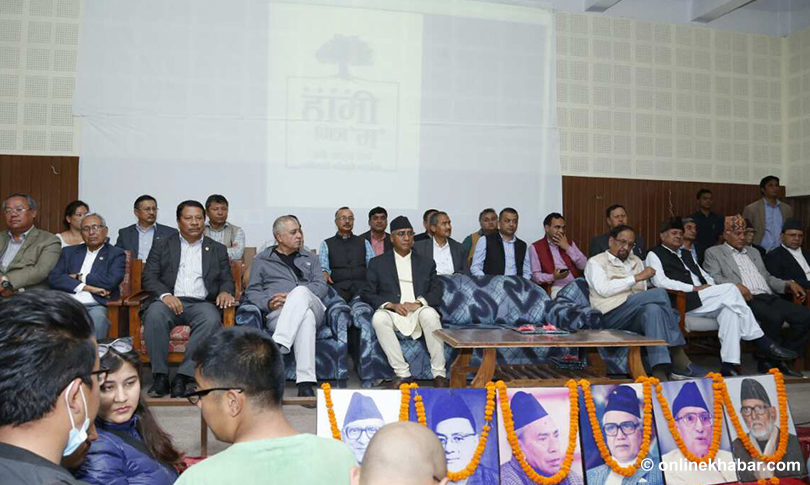 Kathmandu, August 8
The Nepali Congress has intensified preparations for the third phase of local level elections scheduled to be held in Province 2 on September 18. The party began its Central Executive Committee meeting today to prepare poll strategies.
Only this province covering eight districts in the southeastern Nepal from Parsa to Saptari is yet to to hold the polls.
Speaking at the meeting, the party leaders pressed the leadership to take such an election strategy that may help to regain its position.
The party was limited to the second position in the first and second rounds of the elections.
Leader Narayan Khadka shared the party was in the mentality to self compensate the loss that it had faced in the six provinces, from Province 2. Therefore, it was willing to correct past mistakes, he added.
Finalisation of official candidates on time, effective publicity campaign and addressing the intra-party grudges would be given high priority this time, he claimed.
The meeting also discussed taking initiatives to move the constitution amendment proposal ahead, making the people aware of demands of Madheshi population that were already addressed by the government and effectively mobilising all-party mechanism to win the people's trust for the election.
Prior to this, the NC had on April 20-21 had organised a gathering of central leaders, district presidents, lawmakers, former central members, former lawmakers and regional presidents from Province 2 in Kathmandu in view of the third round of elections.
RSS