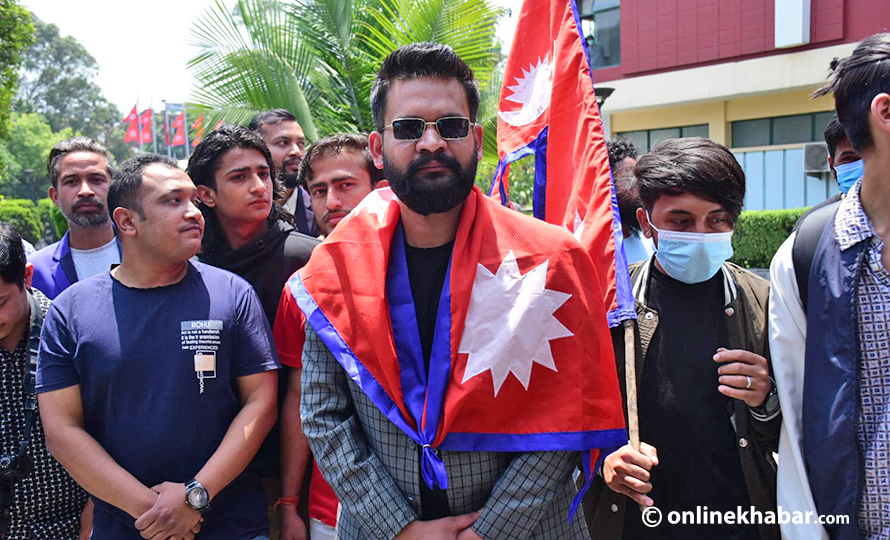 Kathmandu, August 22
The Election Commission has proposed letting candidates in upcoming parliamentary elections use the national flag during their election campaigns.
As some independent candidates' use of the flag came into controversy during the local elections in May, the commission proposed a new policy to regulate the use.
As many independent candidates are likely to contest the next elections also, the commission fears similar controversy might reappear, hence has proposed the rule.
According to the proposed election code of conduct, one candidate can be allowed to use a maximum of 10 national flags at one time. A meeting of the election commissioners will finalise and approve the code in consultation with the parties.