Kathmandu, April 19
Nepal's national flag carrier, Nepal Airlines Corporation (NAC), is beginning regular flights to Riyadh, the capital of Saudi Arabia, on Friday (April 22).
The corporation has recently published the Kathmandu-Riyadh flight schedule for April and May.
Find the schedule below: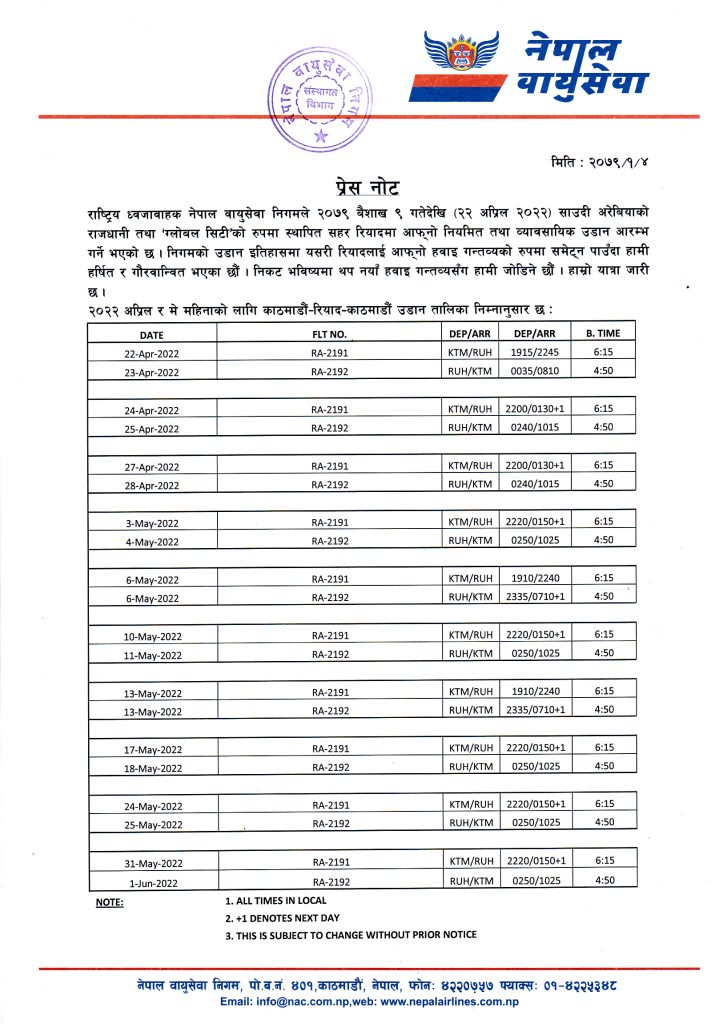 Earlier last month, the national flag carrier got approval to fly to Saudi Arabia.
The corporation says it is committed to expanding its network to other cities at the international level.