Nepal's music scene in the late 1990s and early 2000s was dominated by pop music. Artists like Sanjay Shrestha, Kunti Moktan, Nalina Chitrakar and Deepak Bajracharya were a hit in almost all households. But, one artist stood out among all of them.
With a shy demeanour, a cap on his head and a guitar over his shoulder, singing relatable love songs, Nabin K Bhattarai burst into the scene with his single Aakhama Timilai, and since then, he has not looked back.
Over the course of his 30-year career, Bhattarai has released 16 albums and over a hundred songs. He has won awards and sold thousands of albums, yet he continues to sing as he is preparing to launch another album. But unlike the past, this album is going to be different with him producing it independently at his home in Dillibazar of Kathmandu.
"I was extremely bored during the lockdown and started writing and composing," says Bhattarai. "I've completed four songs so far, the rest should be done soon but I don't have a particular release date as I want to take my time."
A long journey
Bhattarai started his musical journey back in the early 90s. Influenced by bands like the Beatles, Pink Floyd, the Doors and Black Sabbath, he along with friends from high school formed a band called The Steel Wheels. They covered old school rock songs, but as most of the band members left abroad, Bhattarai started his solo career.
He released his first album Zindagi in 1994. Upon its release, he felt it would do good, but it did not. He says he hardly sold more than 150 copies of the album.
"I thought I could do it, but when I heard the final tape, I realised how much I needed to improve. Singing on the stage and singing at a studio to record a song were completely different. Had that album not been a flop, I'd have never been able to release better songs," he says.
By the time he was getting ready for his next album, he had enrolled at Kathmandu University's Department of Ethnomusicology. Getting a formal education was invaluable for a young Bhattarai who wanted his next album to be better than his first.
He started learning both western and classical music, which he says helped him a lot during the recording of his second album, Raharai Raharma.
The first hit
"College and the lessons learnt from my first album gave me the experience I needed when recording the next album. I think Aakhama Timilai was a hit because I rectified the mistakes I made."
Raharai Raharma also did great. It sold nearly 100,000 copies as it became the number one album in the country in 1996. Its title track Akhama Timilai could be heard in every nook and corner of the city as Bhattarai even received the Hits FM Award relatively young in his career.
"It was shocking. I never thought it would do so well. I once walked home from Bagbazar. In the 15 minutes it takes to get home, I heard Aakhama Timilai play everywhere: From a barbershop to a small bhatti to a samosa shop. That was when I realised that my song had become a hit."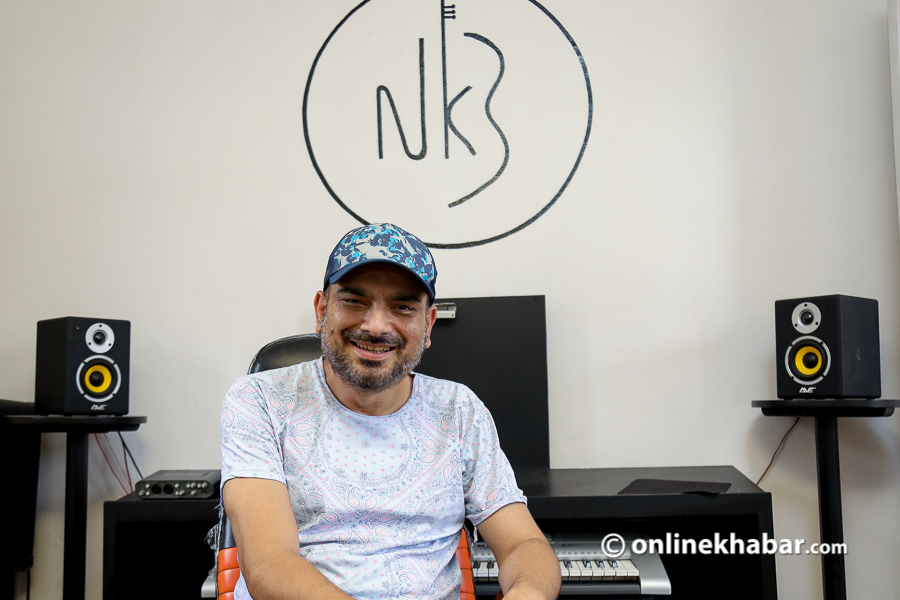 Radios used to broadcast his song a number of times every day. And, the credit for that goes to Pranil Timilsina, he says. Timilsina, a rapper and musician, heard the song and went up to Bhattarai's house to ask for a master copy to give it to all the radios in Kathmandu. Initially, Bhattarai was sceptical because he did not think it was a great idea. But after Timilsina insisted, he gave him the copy and the rest is history.
"We became really close after that as I even did a collaboration with him."
That album put him on Nepal's music scene, but he was still unknown in areas where there were no radios. That quickly changed when he released album after album, most of which reached the top of the charts.
"I used to have suitcases full of letters from fans. Those were some great times," he says.
His third album Aabash was what made him a household name. That album made him popular not just in Nepal, but in parts of India where people spoke Nepali. Locals in areas like Darjeeling, Sikkim, and Nainital started singing his tunes as he became a superstar.
"The love I got and still get from parts of India is very heartwarming."
Continuation and experimentation
Not wanting to change something that was already hit, he continued with similar styles in the following two albums Samjhana, and Samarpan, but after that, he started to experiment.
His sixth album Nabin had hints of something he was fond of: rock and roll.
"At one point, you need to do something different because people want something different."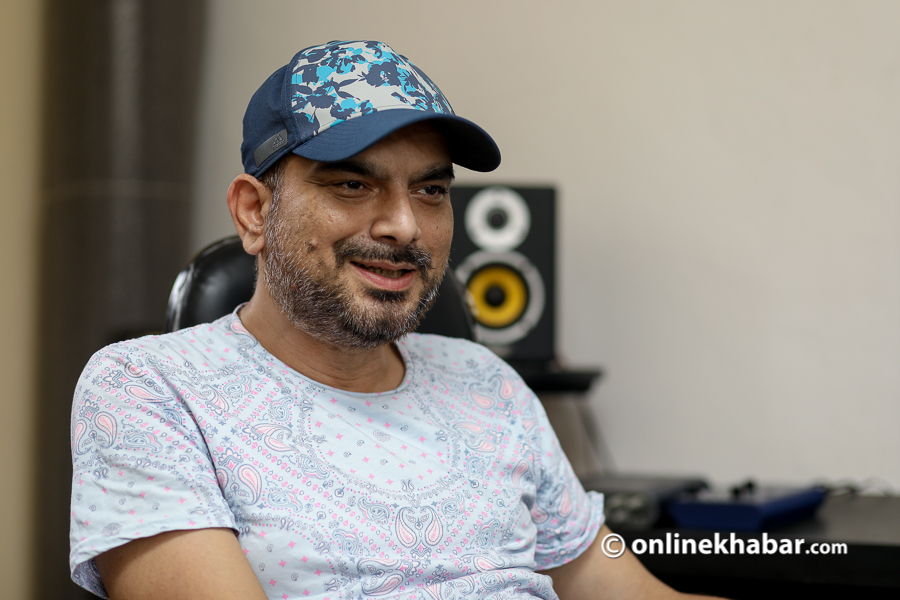 He says his songs were different because he tried to present them differently. They had melodies that not many singers use. When he sang, he went high and low as he pleased. That is what stood him apart from the rest of his peers. While he was in his prime, other artists like Anil Singh, Sugam Pokharel, Surendra Man Singh, Deepak Bajracharya, and Nima Rumba were also on the scene. But apart from Bajracharya and Pokharel, most have been inactive or given up on music entirely.
"It's all about what you want to do in life. I wanted to do music which is why I still do it. I'm passionate about this," he says. "I think most might have given up because they didn't get the recognition or the fandom they thought they deserved. But, music doesn't work that way."
He says he realised that fame is not something that can get away from in a minute, which is why he does not let it get to his head. His initial failure taught him he could not let fame get to him as he believed in working hard to reach his goal.
"It's all about patience and perseverance. If you let fame get to you, you don't practise as much and when you don't practise, your ability to play well goes away."
When asked if he had to struggle in his career, he says he did not. He says compared to others, he has had an easy career.
"I don't have a story of struggle. All I had to do was practice."
Still a long road ahead
It has been 30 years since he started his journey, but his drive has not gone away. He still practises at least three hours a day. He practises vocals, the electric guitar and acoustic guitar separately as believes that he still has a lot to learn.
Now he has started to produce his own music. Sitting in his makeshift studio in his house, he has started to make music independently. He writes songs, composes them, uses his keyboard and guitar to make music and mixes it.
With time, his writing has also improved. He says he has become mature with this writing as he can articulate what he is trying to say. Reading and watching things is what helped him become a better writer, he adds.
As he has released two songs in the past month, now he hopes he gets to play them to the public. With Covid-19, live shows have been few and far between and that has affected a lot of musicians, including Bhattarai.
"I hope I can sing in front of people soon. I miss it."