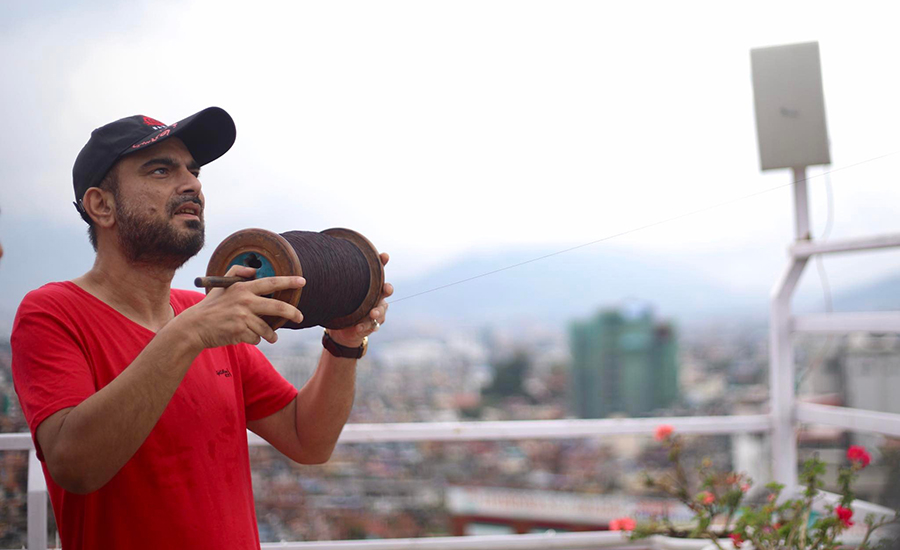 Colourful kites in the sky indicate the arrival of Dashain, and this is what popular pop star Nabin K Bhattarai likes most about the festival.
Bhattarai too is a kite enthusiast and every year, he can be seen flying kite during the festivity. This year, Bhattarai is going on a musical trip to Australia during Dashain. Hence, he has already begun flying kites before the festival has officially begun. "I am flying kite right now in Baneshwar," he tells Onlinekhabar over the phone.
The fun of flying
Usually, during Dashain, the weather becomes suitable for flying kites. Most Nepalis are aware of kites and the fun aspect that incorporates. Kite flying is one fun activity during Dashain where age does not become a hindrance to enjoying the festivity. More than flying kites, meeting and gathering with friends and family make the event more memorable, according to singer Nabin K Bhattarai.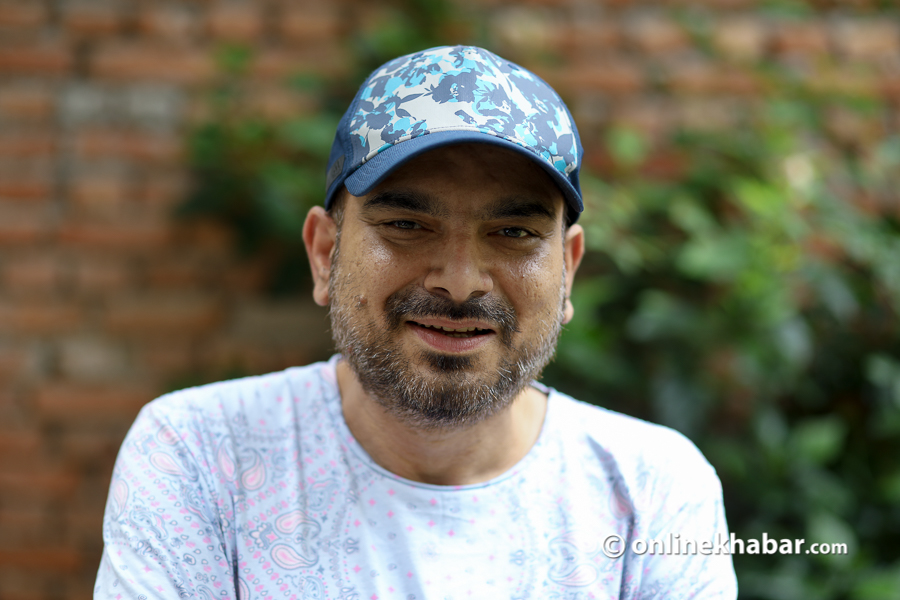 Bhattarai learnt to fly kites from his father, and now he wants to teach his son. "After all, it is so much fun to fly kites with young children," says Bhattarai, adding he enjoyed the activity with Hridayendra Shah, who was in the last year of his teens then.
Nabin K Bhattarai remembers how he used to fly kites and enjoy himself with his friends. However, due to unmanaged urbanisation these days, there is a lack of open space to fly kites. Bhattarai laments, "There is no place to fly kites these days. The valley is covered with concrete jungle everywhere. During my childhood days, there used to be empty spaces and fields everywhere. I still remember I used to fly kites a month even before Dashain's arrival."
He adds, "We used to talk about the weather and the wind. We used to get happy whenever the weather was pleasant. Then, on the days when the weather was good, we used to fly colourful kites with joy."
Threats and thrills
Nabin K Bhattarai remembers being chased by a dog while running to pick up his kite and being stung by a wasp while climbing a wall in the process.
He narrates, "We used to run to pick threads and kites, but the dogs used to chase us. Wasps would also bite us in the fields. But, now, we don't see this kind of fun now."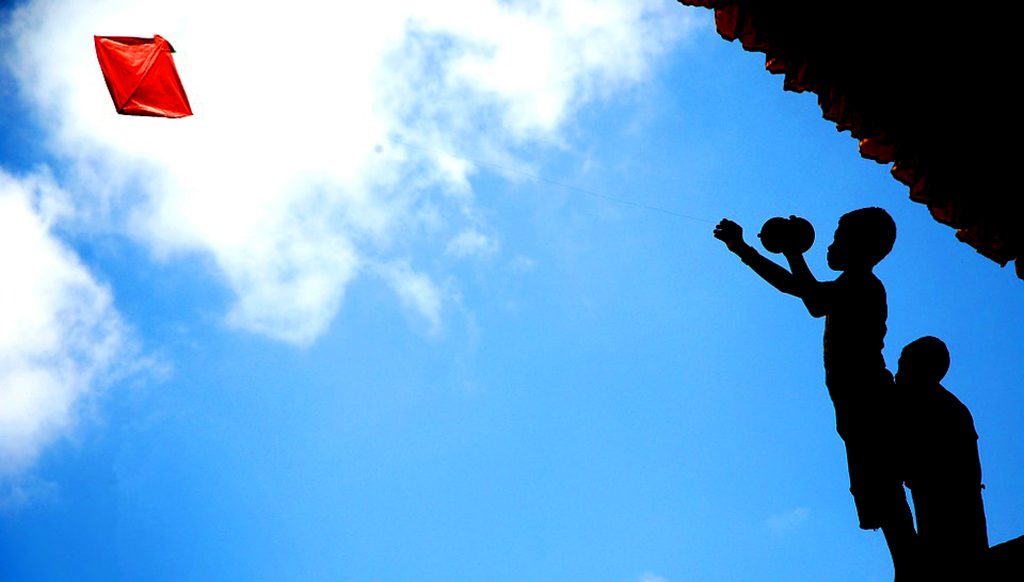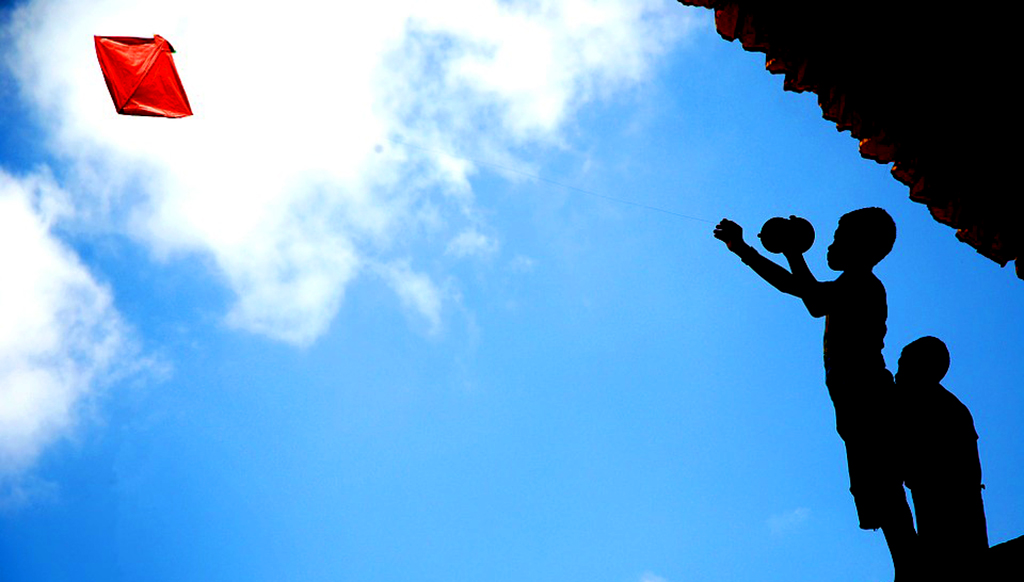 Another unforgettable moment of Dashain for Nabin K Bhattarai was the weather forecast. "I used to listen to the news from Radio Nepal at seven in the evening and get information about the weather on the following day. We would be happy if the news anchor announced that the weather would be clear the following day as we could fly kites if the weather was clear."
Bhattarai, who is now 48, has experience buying kites ranging from 25 paisas to Rs 100. "Kites have become expensive now. At that time, Bengali and Lucknow masters used to make kites. Those kites used to cost 25 p to Re 1. During Dashain, we used to look for new kites even before new clothes," he says.
Nabin K Bhattarai complains that the new generation has stopped flying kites. "When we were children, there would be kites all over the sky during this time of the year. It is believed that kites in the sky would invite Dashain to our household. However, the current generation of children is busy playing online games or with their cell phones."
---
This story was translated from the original Nepali version and edited for clarity and length.