Good morning!
Here's a quick summary of important, ignored and interesting reports from Wednesday to kick-start your day:
Important
Time to invest in Nepal is now, tourism minister tells foreign investors
Minister for Culture, Tourism and Civil Aviation Yogesh Bhattarai has urged foreign investors to invest in Nepal. Speaking at the infrastructure conference being held in Kathmandu, he said that Nepal was a great destination for foreigners to invest their money.
He said that as all parties in the country were development-centric, there would be no problems for them to come invest in Nepal.
"With tourism booming and more and more foreigners coming to Nepal, this is the right time to invest in infrastructure in the country. I would assure you there will be no problem," he said.
PM Oli tells secretariat members he is fit and healthy
Prime Minister KP Sharma Oli has said that his medical condition is now stable. Chairing the party's secretariat meeting on Wednesday, PM Oli told party members that his health was now normal and the treatment in Singapore was a success. He also said that he was fit enough to carry out regular work.
However, one secretariat leader told Onlinekhabar that the meeting on Wednesday only discussed one issue – by-elections. The leader said that only one issue was discussed because the PM said he had a mild fever.
The meeting decided that all procedure of registering the party for the by-election was given to the party's general secretary Bishnu Paudel.
Ignored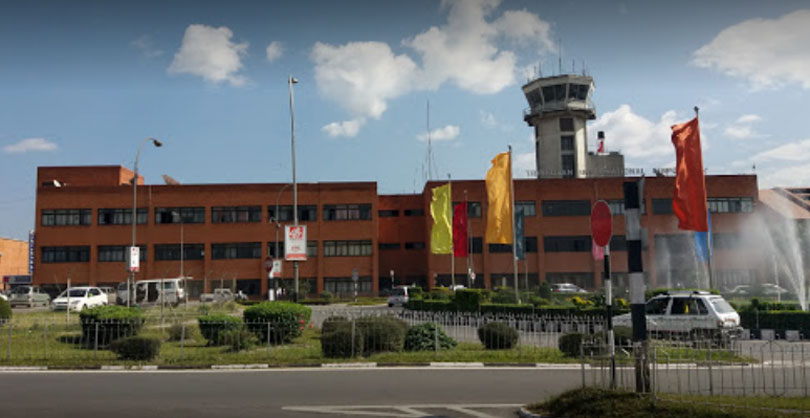 Committee formed to asses giving airfare discounts to senior citizens
The government is forming a committee to assess if giving a discount to senior citizens on domestic flights is possible. Tourism Minister Yogesh Bhattarai a few weeks ago had announced that he was in talks with airline companies to bring that into practice. The committee will be led by former secretary Suresh Man Shrestha. The committee which has members from Tourism Ministry, Finance Ministry, NAC and CAAN will be talking to stakeholders and come to a conclusion if doing so is possible.
Over 250,000 take PAN numbers within a month
The Finance Ministry has said that in the first month of the ongoing fiscal year, over 250,000 people have taken their PAN numbers. The government had made it mandatory for anyone working to get a PAN number. As of September 11, a total of 254,409 people had taken their PAN numbers according to the Finance Ministry. Along with the around 36,000 companies have also taken commercial PAN in the past month. With this, the total number of PAN cardholders in Nepal has reached to around 1.3 million.
Interesting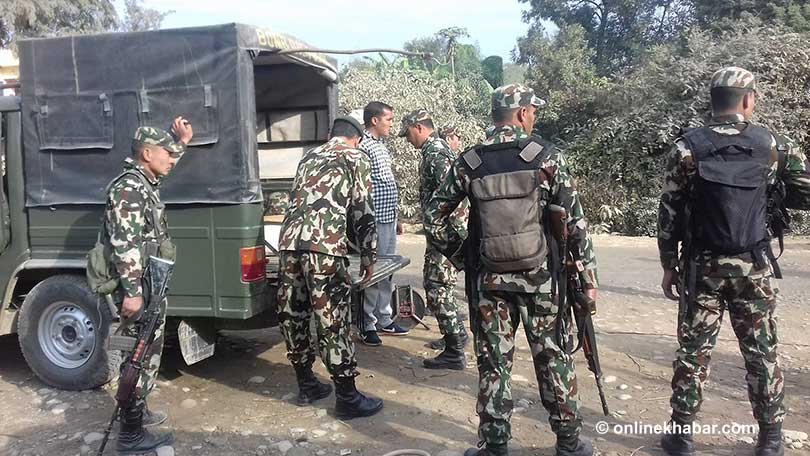 Action taken against 30 army cadets for failing to show sign of respect
Action has been taken against around 30 army officers and soldiers who did not offer a salute to their senior officials. Military police are taking action against them for not following the army's code of conduct. Army's spokesperson Bigyan Dev Pandey shared that 30 army officers and soldiers had been spoken to regarding their failure to show a sign of respect to senior officers and have also gone through a drill as punishment. Those who have been found violating the army's code of conduct will be given a harsher punishment if found guilty again.
28 writs files against Province 5 govt
Province 5 has received 28 writs against it in the last fiscal year. Out of the 28, 14 writs have been quashed while the other 14 are being looked at by Province 5 Chief Attorney Thakur Prasad DC. Eight out of the 28 writs were filed at the Supreme Court.
The complaints included Provincial Assembly speaker and deputy-speaker being from the same party, trade of materials extracted from rivers, changes in a school management committee and unstable changes in the rural municipalities.
Myanmar state minister in Nepal for conference on social security
A team of officials from Myanmar is in Nepal attending a conference on social security. The team includes Social Development Minister from Myanmar's Chaine state minister Paulun Hin Thaya and 12 others. The conference is being held in Rupandehi.
Minister Hin said that he wanted to take such a programe to Myanmar and added that he learnt a lot in the past few days in Nepal.
Butwal sub-metropolitan officials said that the group from Myanmar looked impressed with the work done in Nepal and said that they were asking the sub-metropolitan city if they could replicate the project in their state of Chaine in Myanmar.
---
Published on September 12th, Thursday, 2019 10:24 AM
---
Download Onlinekhabar App. Android click here & IOS click here . Keep in touch with us on Facebook, Twitter & YouTube.