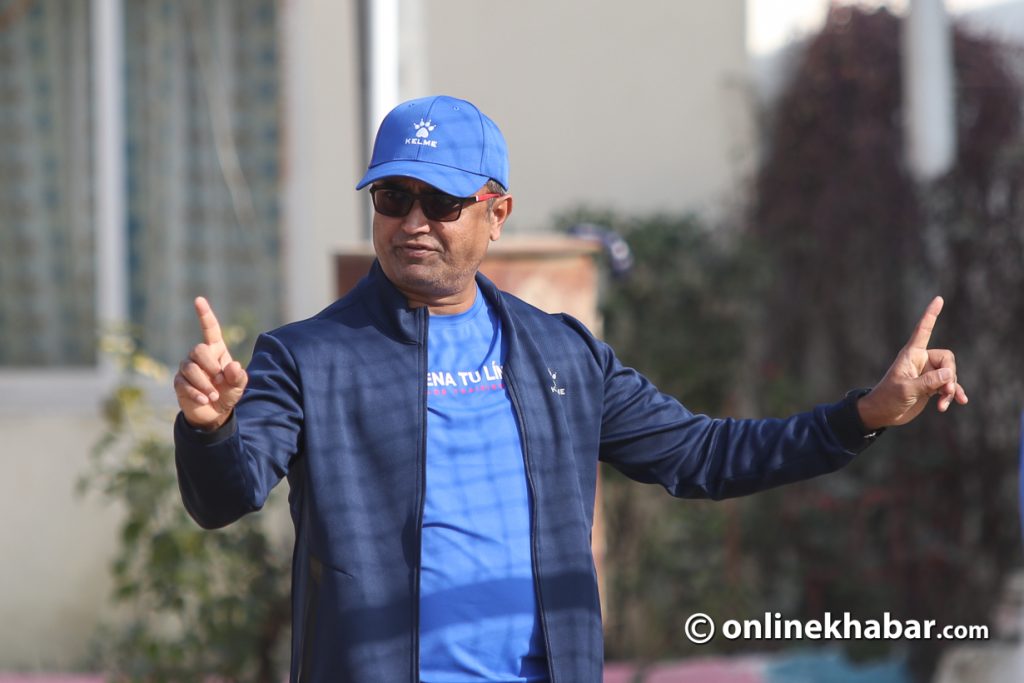 On February 6, Monty Desai officially took over as the head coach of Nepal's cricket team and became the fifth person to coach the team during ICC Men's Cricket World Cup League 2.
When he took over, he knew the team needed consistency as the team had four coaches, three captains and a plethora of issues both in and outside the field. The team had not won a single game in the last series and things were looking dire as he was tasked with saving Nepal's ODI status that was earnt through the blood sweat and tears of players from yesteryears.
Fast forward a month, and things have taken a miraculous turn. Desai has rejuvenated the team in such a way that they have done the impossible. After securing the ODI status on March 12, the team, on March 16, in a packed house at the TU Cricket Ground, defeated the UAE in a dramatic fashion thanks to the Duckworth–Lewis–Stern (DLS) method and punched a ticket to the ICC World Cup Qualifiers that will be held in Zimbabwe in June.
Following the win, the players are not shying away from crediting Monty Desai emphasising how he has changed the environment in the team leading them to a series of positive performances.
"He has been great for us," said captain Rohit Paudel during the post-match presentation.
But Desai credits the players for standing up when it mattered the most.
"The UAE had us on the ropes and we should applaud them for pushing us all the way. But the way our boys fought until the end showed how much potential the team has," Desai said following the match.
Right man at the right place
The team's performances have made the country proud. Over 15,000 rushed to TU Cricket Ground on Thursday. Some were there as early as 5 am to ensure they got in to witness history being made in front of their very eyes.
A month ago, when Nepal was playing Namibia, things were very different.
League 2 started in August 2019 and Nepal played their first game in February 2020. In their first 24 games, Nepal won only eight games and amassed 18 points. Their form was so bad that they were definitely on the verge of losing their ODI status.
Monty Desai knew this; he was hired to stop that from happening. But the team members were the same. People in the Cricket Association of Nepal were the same along with the infrastructure that had driven out the past four coaches in less than three years. The team had forgotten to win and if they did not learn how to win, the team were going to be in deep trouble.
He understood the challenge at hand as he had coached associate nations like the UAE, Canada and Afghanistan (who were an associate nation when he coached them). He also had experiences with the West Indies cricket team along with Indian Premier League teams.
Monty Desai knew Nepali cricket too. Ever since Nepal took part in the T20 World Cup in 2014 in Bangladesh, where he played an advisory role, he has had a keen eye on the development of cricket in the country. He knew the players and what they were capable of and, since the start, promoted that.
"I want a happy dressing room that will play for each other. This team is special and can do well," he said knowing how important togetherness was going to be if the team wanted to do well in the coming month.
Taking to tough tests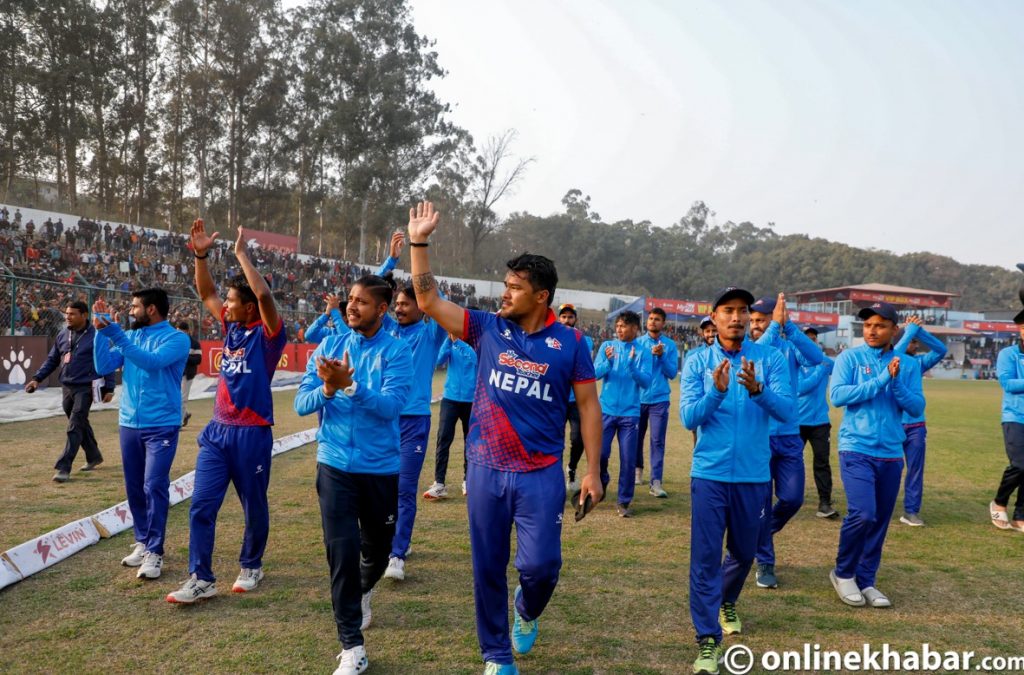 He passed his first test when Nepal beat Namibia for the first time in League 2 on February 14. The team then went on to sweep the series beating both Namibia and Scotland twice. The team morale was at an all-time high.
The challenge shifted to the UAE where Nepal had to take on the hosts and Papua New Guinea. Nepal won three out of four games and were now two away from retaining their ODI status.
But Monty Desai-coached Nepal made three comfortable wins and one nail-biter as Nepal reached the ICC World Cup Qualifiers for the first time in their history.
Everyone, from players to fans to experts, has given the credit to Desai and his coaching methods for these wins. But he feels he is just doing his job.
"I've been disciplined to my job and not taken anything for granted," he says. "The players have been great and been disciplined too and played their role well as we got better with every game."
A total of 15 players played the last 12 games with a new player stepping up in each. This was only thanks to the togetherness that was instilled in them by Desai. Take Thursday's match for example. Many had thought Nepal would lose chasing 311 as they lost their first three wickets cheaply. But the players still believed. Desai still believed as half-centuries by four Nepal players took Nepal to a memorable victory at TU Cricket Ground.
"Our dream has come true thanks to the efforts of the players. We have the momentum now and credit for that goes to Monty sir," said captain Paudel after the match. "We'll be playing against better teams, but as he (Monty) says, it is a one-ball battle. Whoever is the bowler, we will be facing the same ball every game."
The management mantra
Coach Monty Desai says this success is due to the positive attitude of those who work for the team in a small role as a family. He thinks CAN has been equally important in this winning run.
"Everyone has had a role to play. We wanted to show what a champion team looks like and never dwelt on the past. We played thinking what's ahead of us," he says. "We were like a family and fought for each other collectively."
Monty Desai believes that this is just the beginning. He is making the players excited for the future. He is reminding the players of their plans ensuring they work hard to make sure they reach the goals he has set for them. He also asks the supporters to remain patient and support the team even when they lose matches.
"I've never seen a crowd like this in associate cricket. I want to thank all the fans who came out here in large numbers. But I want to tell them, this team is young and is growing up so please be patient as we might not win all games but let me tell you, they are working harder than ever before and learning from mistakes made in the past," he says.
Without naming a particular player, Monty Desai says Nepali cricketers have huge potential as they could reach higher highest in the coming years.
"I want to request our neighbouring countries [India, Bangladesh, Pakistan etc] to keep an eye on this team because this team also deserves a place amongst you and needs your support," he adds.
Monty Desai's task now is to make the team ready for the ICC World Cup Qualifiers that will take place in Zimbabwe in June and July. But before that, there are the Asian Cup Qualifiers where Nepal will take on Kuwait, Qatar, Saudi Arabia and the UAE in April.
Desai knows how important the qualifiers are going to be as if they qualify, they will be playing with the big boys and after that, the neighbours will have no choice but to notice them.
---
This story was translated from the original Nepali version and edited for clarity and length.