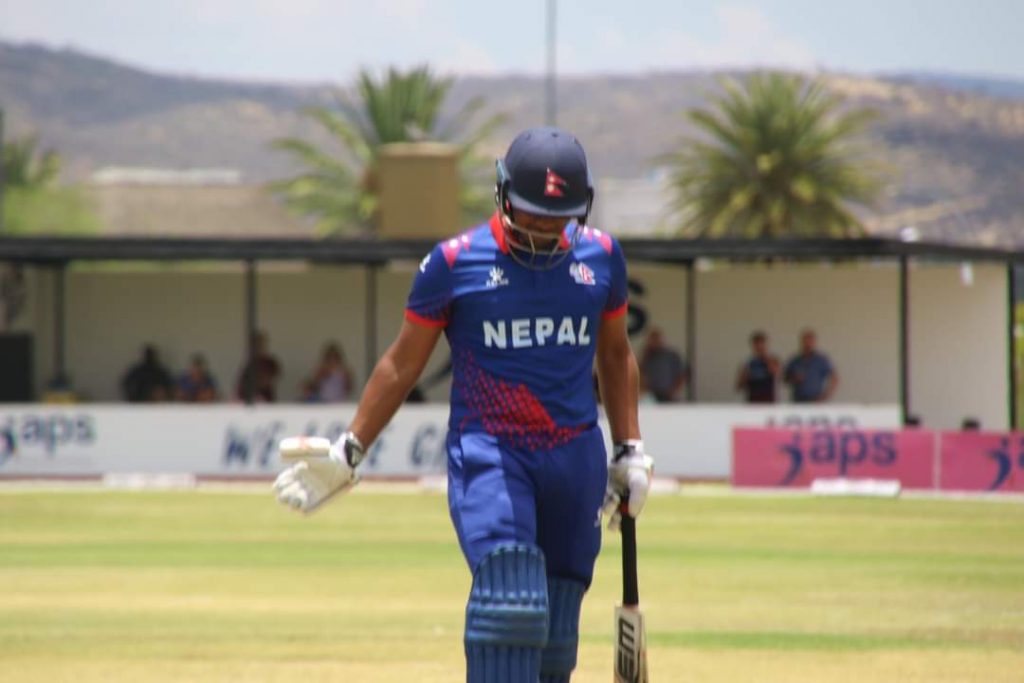 There was a time when the only way to follow Nepal cricket was ESPN's Cricinfo ball-by-ball update. The time was such when a Nepali cricket fan would jump with joy when they saw a boundary being scored while they would often pull their hairs out when a wicket fell. Live cricket was an anomaly back then, yet the interest was crazy.
Times are different now. Nepal cricket games are live either on TV or on YouTube, but the interest is not the same. With the onset of T20 crickets, fans do not care for or do not have the time to sit through a 50-over game. Further, what has not helped is Nepal's poor performances in the 50-over format, which seems to have frustrated the Nepal cricket fans.
The recent Namibia tour, which was a part of the ICC Cricket World Cup League 2, is evidence of this.
Nepal's worst performance so far
The ICC Cricket World Cup League 2 was Nepal's best chance to be a part of the 2023 ICC World Cup that would be held in India. Performances in League 2 also determine if associate nations retain or lose their ODI status.
Nepal ticket team played their sixth series of League 2 in Namibia and it was Nepal's worst performance so far, which means Nepal's road to the World Cup is most likely over and it is also likely that Nepal will also lose their ODI status.
The team went into the series with a new coach and captain. But, the tour turned out to be a nightmare for both Manoj Prabhakar and Rohit Paudel.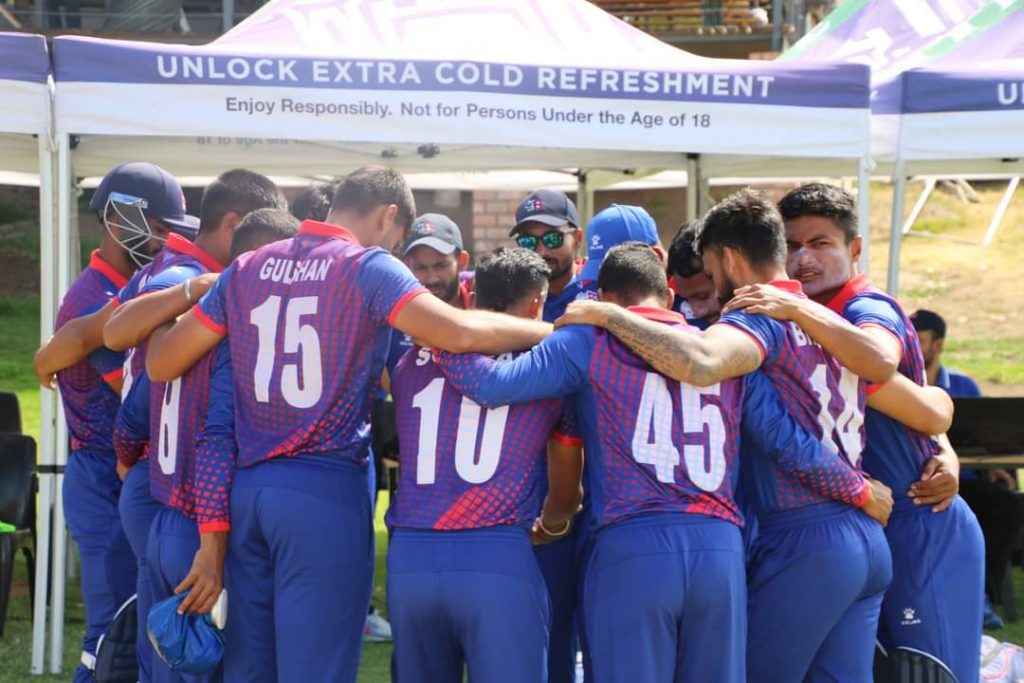 This was Paudel's first overseas tour as the captain and Nepal were not able to win a single game as they lost three matches while one was a washout. His personal performance was also below par. It was not just him. Everyone's performance in the series was poor. To put it bluntly, everyone, from the coach to the players, flopped on this tour.
This was the first time that Nepal failed to win a single in a League 2 series, which has raised alarm bells.
Retaining Nepal's ODI status
Out of the seven teams in League 2, Nepal cricket team are currently in the sixth position with 18 points from 24 games. Now, with the World Cup qualification out of the window, Nepal's focus is on ensuring they retain their ODI status. But, even that is hard.
Nepal have not beaten Namibia in League 2 and even though they won one game against Scotland in Scotland, they lost the next three games. If you look at past results, Nepal are winless in the last six games.
Before going to Namibia, Nepal played a three-match series against the UAE at home and won 2-1. They even went to India to play a few practice games before going to Namibia. The spirits were high as even Prabhakar said preparations were good.
But, he had said Nepali players needed to learn from mistakes and not repeat them. Paudel also emphasised the need to play better cricket with both the bat and the ball.
That was easier said than done as Nepal continued to make the same mistakes as batting once again became the team's Achilles' heel as Nepal's batters kept throwing their wickets right from the start as runs dried up.
Bowlers, who have been Nepal's strength, also did not perform. With Sandeep Lamichhane facing a criminal case, Nepal's middle-over bowling suffered as spinners failed to pick up wickets. No Nepali bowler was able to break partnerships to turn the game in the team's favour.
Even though the coach had said preparations were good before the series, the reality looked different. This has resulted in many calling for Prabhakar's head, which, after such a performance, should not be surprising.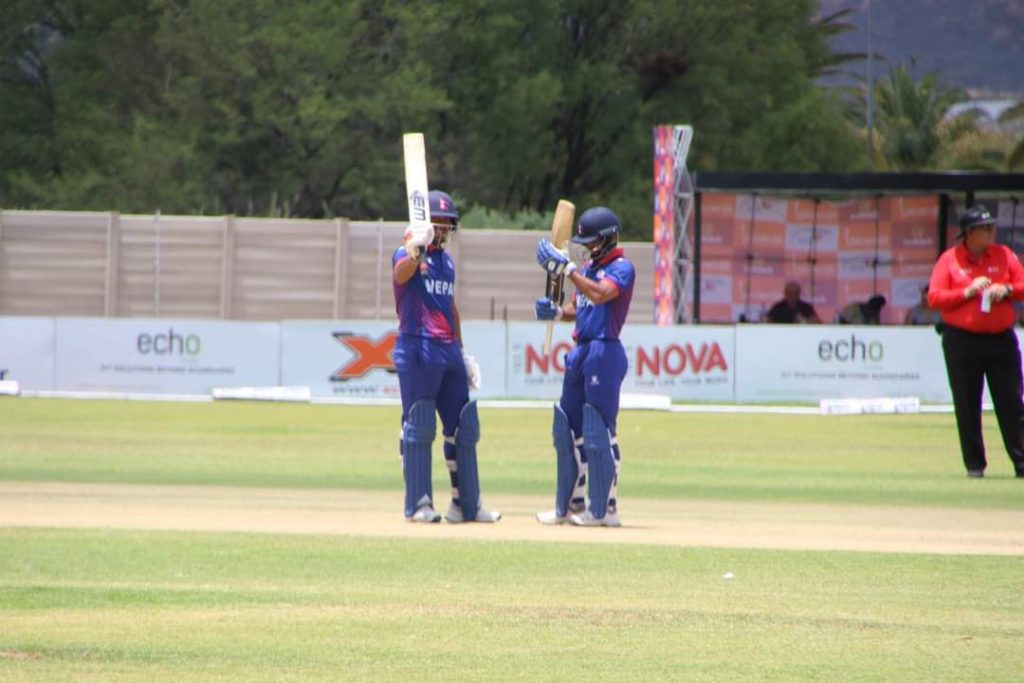 Captain's failure
Former captain Gyanendra Malla's 75 runs in the first match against Namibia was the only half-century made by a Nepali player. Captain Paudel failed in the first match but followed it up with 44 and 47, but with the team needing a bigger score, he failed to make an impact as the captain.
What did not help the batters was the constant chipping and changing of players. With the batting order continuously changing, players seemed to be confused about their roles. Only Arjun Saud played all four matches in the same position.
Nepal's ODI status is in jeopardy after the Namibia tour. This shows how Nepal cricket is taking a step back after a few good years. With Nepal needing to win nine of the remaining 12 matches, it is almost certain that they will lose their ODI status.
Nepal's only chance to preserve the ODI status is through the 2023 ICC Cricket World Cup Qualifier Play-off. Six teams will take part in the tournament, the bottom four teams from League 2 along with the top teams in ICC Cricket World Cup Challenge League. The top two teams from this tournament will progress to the 2023 Cricket World Cup Qualifier.
Past results suggest even this qualifier series is not going to be easy. But, if the Nepal cricket team want to retain the ODI status, they have to play out of their skin.
---
This story was translated from the original Nepali version and edited for clarity and length.