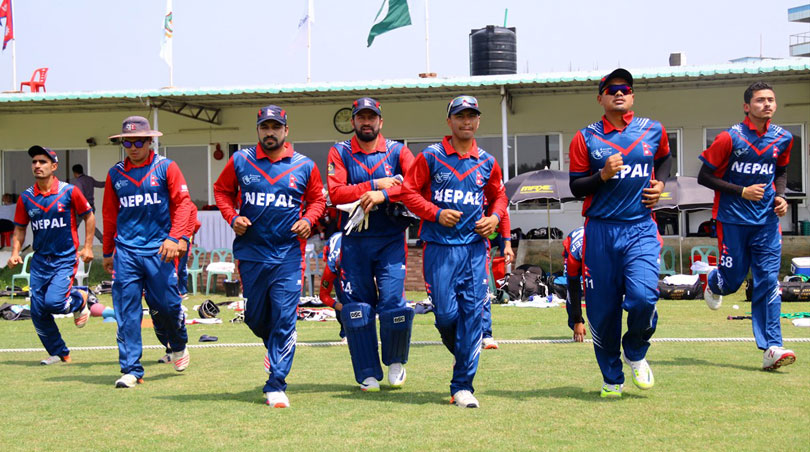 Kathmandu, June 1
Nepal joined the 12 leading ODI nations on the expanded ICC ODI team ranking, effective from Friday.
Besides Nepal, Scotland, Netherlands and the United Arab Emirates have also joined the 12 leading ODI nations.
Nepal earned the ODI status as the three leading associates in the ICC Cricket World Cup Qualifier 2018. The countries will play against other sides on the table and will count towards a team's rating points and performance in the ranking table.
Scotland was ranked in 13th place on 28 points – 10 points behind 12th ranked Ireland – while the UAE was another 10 points behind on 18 in 14th position.
The Netherlands have 13 rating points and Nepal have 0 rating point, but they will reflect on the ICC ODI team rankings table after both have played four more ODIs.
The teams earn points from each match they play against oppositions with an ODI rating. Matches played between May 1, 2015 and April 30, 2017 will be weighted at 50 per cent, whereas matches played after  May 1, 2017 will be weighted at 100 per cent.