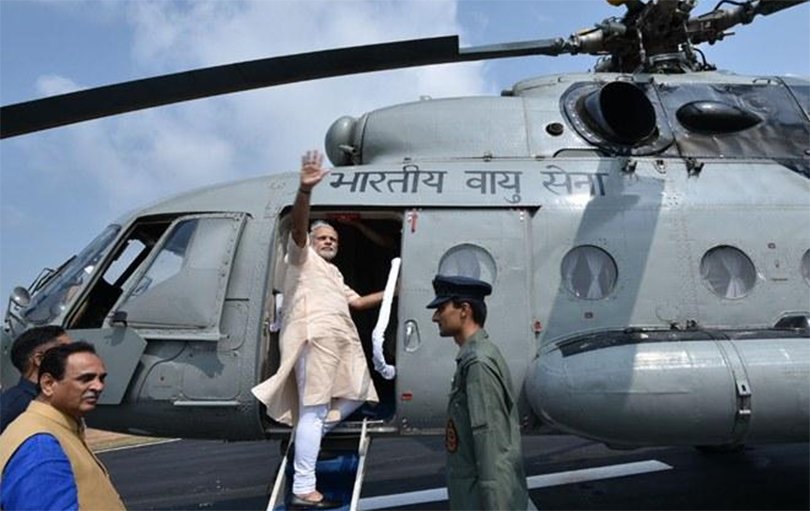 Janakpurdham, May 1
Indian Prime Minister Narendra Modi will directly land in Janakpur of Dhanusha district in southeastern Nepal from Patna of India for his two-day state visit to Nepal, says a senior minister.
According to Minister for Home Affairs Ram Bahadur Thapa, the Indian Prime Minister would board a helicopter from Patna and land in Janakpur on May 11, the first day of his two-day trip.
"He will be performing a puja at Janaki Temple there," he said.
Prime Minister KP Sharma Oli would receive his Indian counterpart Narendra Modi in Janakpur.
Likewise, the Indian Prime minister would address a felicitation programme in Barhabigha of Janakpur on the same day.
"He will later come to Kathmandu and head towards Muktinath," informed Minister Thapa.
"Preparations are going on in the full swing for the visit as Modi visiting Janakpur and Muktinath is a proud moment for us," stated the Home Minister.