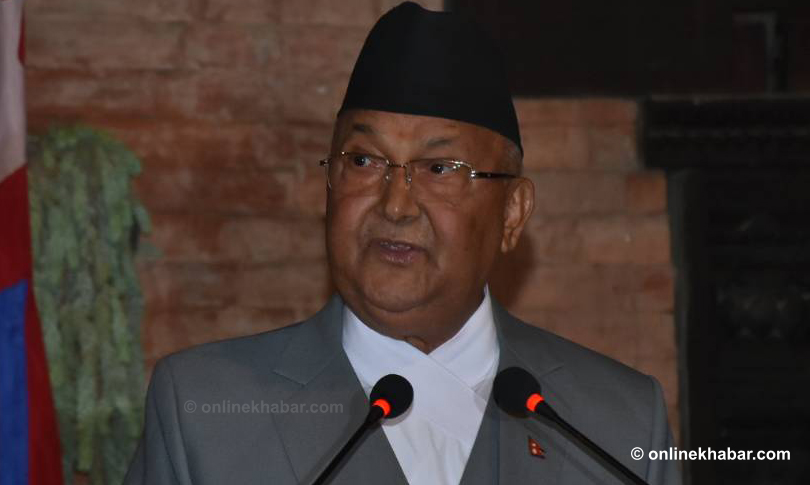 Kathmandu, May 12
Prime Minister KP Sharma Oli has raised the issues of air routes and demonetisation during his meeting with visiting Indian Prime Minister Narendra Modi.
Modi, who is on a two-day visit of Nepal, first held one-on-one talks with Prime Minister Oli and then took part in a delegation-level meeting with his Nepali counterpart.
During the press conference organised after the talks, Oli reminded Modi that India still hasn't provided exchange facility for demonetised Indian notes. He urged Modi to help Nepali exchange their old notes at the earliest.
Similarly, he called on Modi to provide Nepal four new air routes so that planes entering and leaving Nepal can do so from multiple points. Oli said that Nepal wants the bilateral power trade agreement to be fully implemented.
He said that the two countries are preparing to send a joint mission to the planes in Nepal and India to work on mitigating the damages caused by floods every year. The Prime Minister hoped that the report being prepared by the EPG would help boost ties between the two countries.