In April 2021, private hospitals in Kathmandu publicised their rate list for Covid-19 patients. That resulted in widespread criticism of the hospital for charging high amounts to treat patients in the middle of the Covid-19 pandemic.
Amidst the criticism, the Department of Commerce, Department of Drug Administration and the District Administration Office, coordinating with each other, visited these private and public hospitals from May 4 to May 6 to see what was going on there.
After the visit, the officials said further investigation was needed as they found almost all hospitals had different rates to treat Covid-19 patients. But, four months on, no investigation has taken place as hospitals continue to overcharge patients at will.
"We were asked not to do anything at the moment because Covid-19 was at its peak. Then Industry Minister Lekh Raj Bhatta told us that now was not the time and asked us to stop monitoring and leave it to the Health Ministry," says an official from the Department of Commerce on the condition of anonymity.
After that, the Department of Commerce stopped asking its staff to monitor hospitals. When asked why the monitoring stopped, the department's Director-General Prakash Paudel says the department was asked to focus on other sectors and leave the health sector alone even if there were irregularities.
However, a letter sent by the Health Ministry to the Department of Commerce on June 7 asking it to monitor hospitals shows how then minister Bhatta had vested interest in asking the department to call off their monitoring.
But, the department did nothing as its officials felt that doing anything would land them in trouble from either the Industry Ministry or the Health Ministry as hospitals continued doing things as they pleased.
This incident shows how government mechanisms responsible for market monitoring have failed to carry out their responsibilities thanks to different factors including political pressure and a lack of human resources, technology and infrastructure.
Submission to political pressure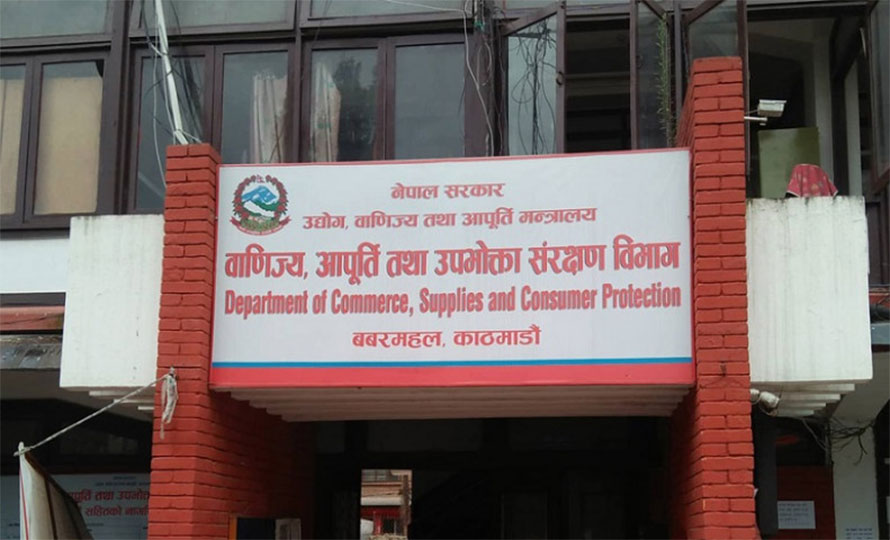 Around the end of July, a meeting took place at the Ministry of Industry, Commerce and Supplies to sit and discuss and review the monitoring process. In the meeting, another issue was raised: fees taken by schools during the pandemic.
Officials discussed how reputed schools were taking full fees from parents and guardians when they were operating online classes. They said how with no regulation in place, schools, like the hospitals, were charging any amount they pleased.
An undersecretary who was part of the meeting said it was inevitable that they needed to monitor the education sector but added that they needed the help of the entire Ministry of Industry to carry the monitoring forward.
Another official who was a part of the same meeting says the undersecretary even told the meeting that if they would carry out the monitoring of these schools, his days as a government official would end. The undersecretary even listed names of high ranking sitting and former ministers and prime ministers associated with owners of these schools and colleges.
"It's risky because I fear I'll lose my job if I go monitor these schools and colleges. If someone from the ministry will vouch that nothing will happen to me, I'll go," an official present at the meeting told Onlinekhabar.
But, nothing happened as the talk subsided after the meeting as schools and colleges have been left unpunished despite them falling under the Consumer Protection Act.
12 officials to monitor 500,000 businesses
The Department of Commerce, Supplies and Consumer Protection is tasked with market monitoring by the Ministry of Industry, Commerce and Supplies. There are only 100 positions allocated to the department. Its central office has 45 staff while the other five offices spread across the country have the remaining 55.
The department's director-general Paudel says most of his staff are overworked and asked to do various other things.
Take this for example. The department has to monitor over 500,000 businesses in Kathmandu alone. To do this, there are only 12 employees.
"This is our state in the capital. Imagine what must be going on in the rest of Nepal," says Paudel. He says they have not been able to work lawfully as they just do not have the human resources.
"We can count how many people are involved in monitoring in big cities like Kathmandu, Butwal and Bhairahawa. This has resulted in the consumers losing out on a lot of things," says Paudel.
During last year's Dashain, Tihar and Chhat festivals, the department had to borrow 25 people from another ministry to carry out monitoring during the busiest time of the year. But, as soon as the festivals were over, they returned to their own ministry.
The state of monitoring in the rest of Nepal is just as bad as Biratnagar's office has to monitor markets in Solukhumbu while the Bhairahawa office has to monitor businesses in both Lumbini and Gandaki provinces. This goes to show how bad the monitoring in Nepal is.
But, Paudel says that they have been monitoring despite all these challenges.
Rights but no plan
The Consumer Protection Act, 2018, has given the Department of Commerce nine rights related to consumer protection. If things went as per the act, consumers would never be cheated by businesses. But, due to the lack of physical and technological infrastructure and political pressure, the department has not been able to work properly, says consumer rights activist Prem Lal Maharjan.
Officials say they fear they will get transferred or, worse, sacked if they take action against big corporations.
"These officials have rights, but due to fear, they don't use it fully," says Madhav Timilsina, another consumer rights activist.
Paudel, to some extent, agrees but says they have not been able to work fully due to a lack of skilled human resources and a lack of infrastructure.
"When you only have two cars to monitor 500,000 businesses, it is going to be hard," says Paudel, who adds that the department does not have an office in Pokhara.
Along with that, the department also does not have the technology to check if goods are of a certain quality.
Political and administrative pressure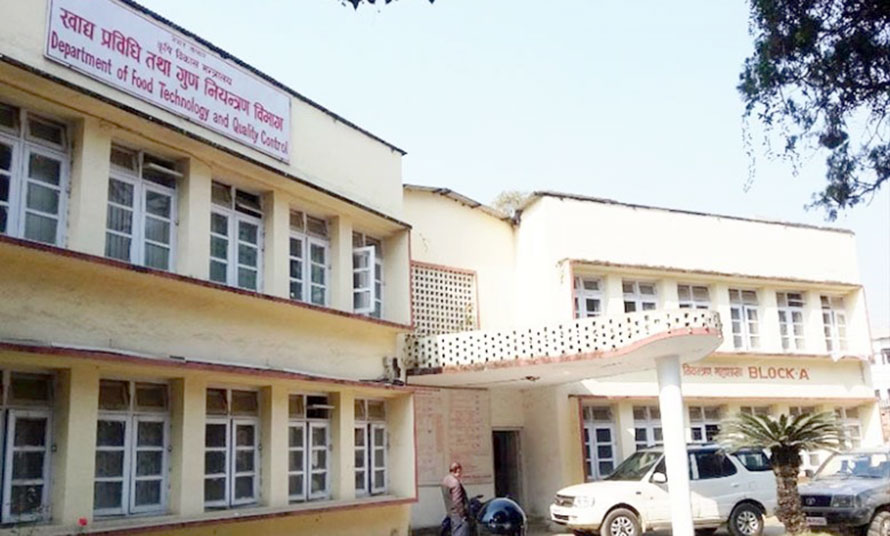 On March 26, the chief secretary hosted a meeting with concerned officials about market monitoring. At the end of the meeting, a five-point directive was given to the Central Monitoring Committee. While people have felt that the directive was made to make monitoring more effective, it in fact was to make it ineffective.
A ministry source tells Onlinekhabar the fourth point of the directive states that the department should not be discouraging businesspersons during the monitoring process.
As a result, in the past year, these businesses have been changing the expiry dates and increasing prices of products and selling below-par products. But, due to such directives, the Department of Commerce has done nothing as it feels its hands are tied.
Packets of expired Rasna juice which have been relabelled has been found in various stores across the country. The juice packets, which expired in 2019, have been found to have relabelled and sold in stores by Nepal Retailers Association's former chairperson Pavitra Bajrachara.
"This is fraudulent, yet these people bringing and distributing these products are not facing any action due to their influence," says Bajracharya.
The Department of Commerce says it has found a warehouse in Satungal that is home to such expired and relabelled products. It also says it has found similar warehouses in Birgunj and Dhangadhi also.
Lack of human resources at Department of Food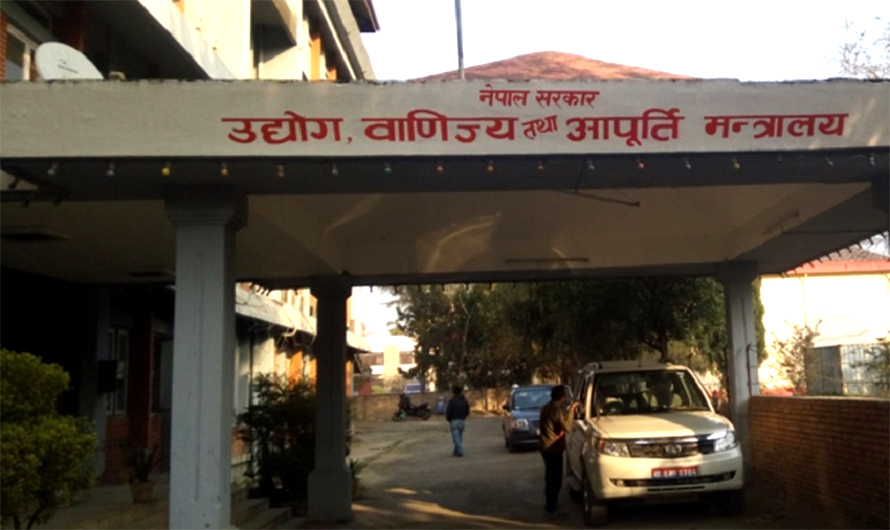 A few months ago, a team had gone to Budhanilakantha of Kathmandu to monitor the area. But, the team suddenly got a call from the Department of Food Technology and Quality Control asking to stop monitoring and return to their office. The reason they were called to return was there was a long queue at the central office of the department and it needed human resources to tackle the crowd.
"We have had to deal with such a predicament for a long time," says an official who is a part of the department. "We have returned to the office during our monitoring a few times."
"We can't work like this," says a food inspector.
The department's director-general Upendra Ray says they have to do this as they do not have enough people. "We are compelled to do this," says Ray.
The department for the past three years has been running with 52 per cent of the allocated workforce all over Nepal. There are supposed to be three assistant director generals, but all three positions are vacant at the moment, says Ray.
He also informs there is only one person in each of 22 offices, two in each of 12 offices, and four people in each of six places around Nepal.
"We've made labs that have just one person. Such is the state of this," says Ray.
Despite having basic infrastructure and labs, due to a lack of human resources, the department has not been able to function fully, adds Ray.
Another important office is the Nepal Bureau of Standards and Metrology. Like other departments, this also faces the same problem: a lack of skilled human resources. The bureau's Director-General Bishwo Babu Pudasaini says only 125 positions have been allocated for the bureau now despite it being 229 in the past.
"We've only been able to do one-fourth of the work that we've been tasked to do. We just don't have the people," says Pudasaini.
He says the department has the technology, but like other departments, it does not have the people it needs to carry out measurement and quality checks of products, which he knows affects the consumers.
Why so weak?
Experts say the departments that need to work for consumer rights are weak because they are forced to be weak by the system. The influence of businesspersons and middlemen have created a fear among government officials who think they will get transferred to another place.
Prakash Rasaili, a member of the Industry, Commerce, Labour and Consumer Interest Committee of the House of Representatives, says that the government has failed to make these departments strong as most politicians are under good teams with these businesspersons and do not want to ruin their relationship with them.
"That is why all three consumer rights departments are weak," says Rasaili.
Internal disputes within the department also has not helped their cause, adds rights activist Timilsina, who says that if the three work together, great things could happen.