In the last week of April, M (Name changed) went to Mediciti Hospital in Nakhhu after suffering from Covid-19. Fifty-five-year-old M spent around a month at the hospital and used all its major services as he needed a ventilator to stay alive. By the time he was discharged, his hospital bills reached as high as Rs 4 million. The bill was more than he thought it would be, but having lived, he took a loan and paid the hospital.
"Government hospitals were full. Most of them are not as professional, which is why I had come here. But, now, I realise these hospitals are not meant for middle-class people like me," he says on the condition of anonymity.
A tourism entrepreneur from Thamel, after spending 28 nights at the HAMS Hospital, paid over Rs 3 million in hospital bills. He says if he did not have the money, he would have died.
"The country is only for the rich," he says.
Ever since Covid-19's second wave hit Nepal, along with oxygens, ICUs and ventilators, the fees of the hospitals also became the talk of the town. Even though the Ministry of Health and Population had set a ceiling, private hospitals kept on charging more from people infected with Covid-19. Despite the ministry warning them, two months on, no action has been taken against these hospitals that have been charging as much as Rs 50,000 per day from a patient. The government ceiling was set at Rs 2,000, Rs 3,500 and Rs 7,500 for people suffering from normal, medium and severe cases of Covid-19 respectively.
Unfair fares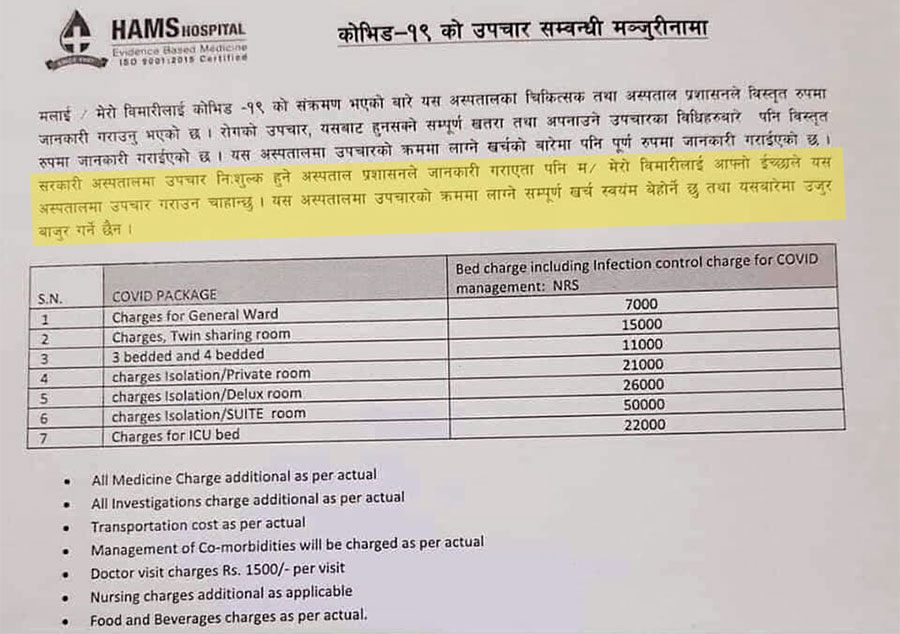 Many in the past months have had to spend anything between Rs 500,000 to Rs 5 million if they wanted to get treatment at a private hospital. Hospitals like HAMS, Mediciti and Grande were seen charging Rs 7,000 to Rs 50,000 per night. This was just for the bed as medicine and food charges were separate. Other private hospitals also have been overcharging patients.
To make sure that they do not suffer legal consequences in the future, patients are also made to sign an agreement that states despite government hospitals treating patients for free, the hospital would not be doing so. Both the patient and their relatives have to sign the form.
This issue is not limited to Covid-19. There have been many cases where hospitals overcharge patients and do not discharge them until they pay up. This has meant that many people, who have been diagnosed with serious illness, have turned a blind eye to it as they feel that they cannot afford to pay the treatment bills.
Chandra Bahadur Tamang while working at Sasa Hydropower in Dolakha injured himself while digging up a tunnel. With a suspected traumatic head injury, Tamang was airlifted to HAMS Hospital. When he woke up 11 days later, he found out that his employer had paid an advance of Rs 90,000 and had gone missing since.
For two months, his basic expenses were borne by his sister. But, his employer and the company for whom he was digging the tunnel did not come in contact. But then, the hospital bill had almost reached Rs 1 million. As he could not pay him, the hospital kept him there for two more weeks and was only released after news of him being kept hostage broke out and the hydropower company finally stepped up and paid the bills.
Tamang says, "Getting good healthcare, if you're poor, is just a wishful thinking."
Result of government's inefficiency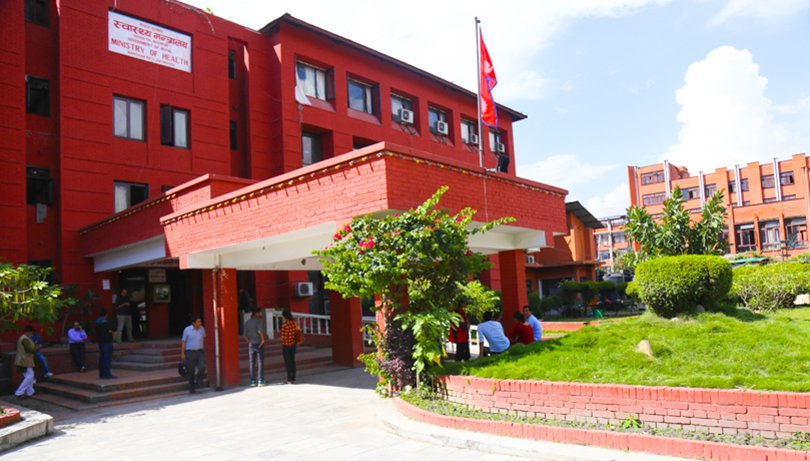 Sapana Ghimire (Name Changed), 27, was admitted to the Paropakar Maternity and Women's Hospital (Prasuti Griha) on October 5, 2020, after she started to undergo labour. As she had also tested positive for the coronavirus, she was put in the hospital's Covid-19 ward. Three days later, she gave birth after surgery, but the baby's health was deteriorating so the hospital asked Ghimire's family to shift her elsewhere as all ventilators at Prasuti Griha had been occupied by Covid-19 patients.
The hospital asked her family to take her to International Friendship Children's Hospital which had ventilators available. But, the daily fee for the hospital was Rs 16,000 as they also had to pay and advance of Rs 50,000.
As they came from a middle-class family, generating funds was hard for Ghimire and her family. But, they wanted to save the baby's life. They used up all the expenses they had set aside for pregnancy, after which they started to borrow money from others.
"How could we let our baby suffer? There are hundreds of people like us who have to borrow money to save their children," says Ghimire.
After a while, the baby did not need the ventilator, but it still needed oxygen so she requested they be discharged given she could still give the baby oxygen at home. She says that she met many other parents like her who had to rely on expensive private hospitals due to a lack of beds and services at a government hospital.
"We were at the hospital for a month and we had to pay Rs 500,000. To pay that back is going to be hard," says Ghimire.
When Sharad Bhattarai received a bill of Rs 214,000 after just one night at Norivc Hospital, it startled them. Surprised by how high the nightly cost was, his family started to look for alternatives. After three days at Norvic, he was transferred to Shukraraj Tropical Hospital, but he still paid Norvic around Rs 300,000.
"This is a sheer monopoly. It's like they can charge anything. People will have to seek loan if they want to get treated at these hospitals," says Bhattarai.
Regulating the fees of hospitals has been on the government's agenda for nearly a decade but no progress has been made so far as hospitals seemed to disregard government orders even during the pandemic.
After news of the poor not being able to afford healthcare, the government has offered free dialysis service, an aid of Rs 100,000 and an extra Rs 400,000 for a kidney transplant. The aid is offered to people suffering from Alzheimer's, Parkinson's, cancer, heart-related issues, head injuries and kidney issues.
But, as this does not include all the marginalised and poor communities, there are others who have had to face trouble. The waiting lists at Bir Hospital, TU Teaching Hospital and Human Organ Transplant Centre for kidney transplantation have 200, 300 and 250 people respectively. Patan Hospital also has a similar waiting list. Aid for other diseases also has a long waiting list.
"Sure, the government is helping some people out, but to many, who don't fall under that bracket, it's hard to pay hospital bills," says Ghimire.
She says that had Prasuti Griha had a ventilator, she would not have to spend so much money at a private hospital to save her child.
The onus on the government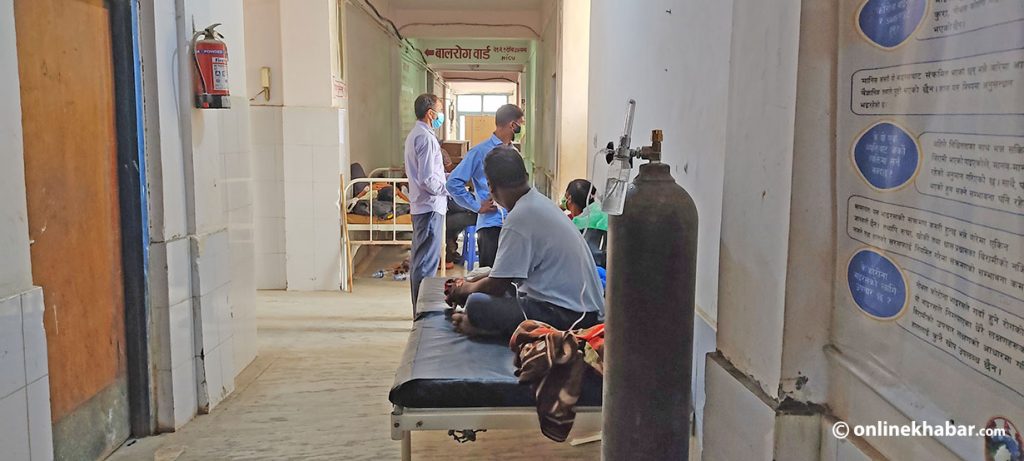 Former health secretary Dr Kiran Regmi feels that hospital fees should be regulated. She says all hospitals should charge the same fee and guarantee that patients will not be cheated.
"I think the ministry should step up now and put an end to this because people will pay what the hospital wants because they are desperate. Some hospitals charge such a high amount that it's unjustifiable," says Regmi.
Regular monitoring of hospitals should also be done, says another former health secretary Dr Praveen Mishra who adds that the situation has got worse due to a lack of monitoring from the ministry. He says that it is understandable that hospitals raise fees based on changing times, but in Nepal's case, he says, the fees are beyond any explanation.
Medical sociologist Dr Amod Pyakurel believes that government needs to regulate prices to ensure that there is trust between the hospital and patient. Further, he says that the government needs to take responsibility for its citizens.
"If the fees were people-friendly, we wouldn't hear news of hospitals being vandalised and people being abusive to doctors," he said.
Pyakurel believes that the reason why hospitals charge whatever they feel like is a lack of monitoring from the government. He feels that a person from a middle-class family cannot pay their bills for a normal operation without seeking loans, hence they resort to suicide. Some even end up as the hospital's captive.
Medical economist Dr Ghanshyam Gautam says that the lack of rules and mobilisation of the private sector is one of the major reasons why hospitals have been charging patients so much.
"Another reason why this has happened is the way how the government has treated public hospitals. Had they been good and effective like in other countries, this would have been controlled to some extent," says Gautam.
Dr Sachin Ghimire, a medical anthropologist, on the other hand, feels that hospitals charge more as medical education is highly expensive. Many might feel that as it is expensive to study, the service also should cost high as most doctors want to recuperate what they spent while becoming a doctor, he views. That is why many patients are asked to do tests that are not necessary.
"We need to change our entire medical system," he says.
Trying but failing
To try to stop hospitals from overcharging, the Health Ministry eight years ago released a directive, according to which a committee chaired by the health secretary would finalise the fees.
The committee was only formed in 2017, and it formed a task force under the leadership of Dr Bhola Ram Shrestha. The task force had to do enough research and come up with a scale. But, Shrestha was transferred and the task force did nothing.
"The task force was a good start to change things in the country," says Shrestha, who has now retired from government duties. "I wanted to work for it, but I had a lot of responsibilities at Bir Hospital and just didn't have the time. I don't know why the task force became inactive."
After Shrestha, the responsibility of the task force was handed to Dr Dipendra Raman Singh, who asked hospitals to send their cost sheets with a written justification. Only a few sent them a list. The Singh-led task force did not take any action against those that did not send it.
Even as recently as June 1, the Health Ministry had released a statement asking all hospitals to submit the cost sheet as it had started to get a lot of complaints from patients who had to pay as much as Rs 5 million amid the pandemic.
The government even asked the hospitals to make the cost sheet public so that everyone could check it before they decided to go to the hospital. But, most hospitals are yet to do this, informs the ministry's spokesperson Krishna Prasad Paudel.
Hindrances
Former secretary Dr Kiran Regmi believes that it is not the government priority to regulate hospital fees. She says that the ministry has tried a lot to regulate hospital fees but admits that the ministry lacks sufficient research.
"We haven't been able to visit all hospitals and check if they have services that justify their price. Until we are able to do that, we will not be able to regulate these prices," says Regmi.
Dr Praveen Mishra on the other hand blames the ministry's employees who he says have not been able to work efficiently. He says that they keep delaying citing other works.
"No one is interested to do this: Neither the ministry nor its employees," he says.