During the armed conflict, the then CPN-Maoist used to say that over 80 per cent of Nepal's rural area was under its control although their presence was negligible in urban Nepal. But, a few years later, the Maoists agreed to a peace treaty. They dropped their bullets and picked up ballot papers.
Since then, they have taken part in four elections. Apart from the 2008 elections, in which the Maoists did well, their performance in urban Nepal has been dire. And, this is a major problem for the party that wants to create a good image in Nepal's major cities.
The problem got manifested in recent local elections also.
Kathmandu's case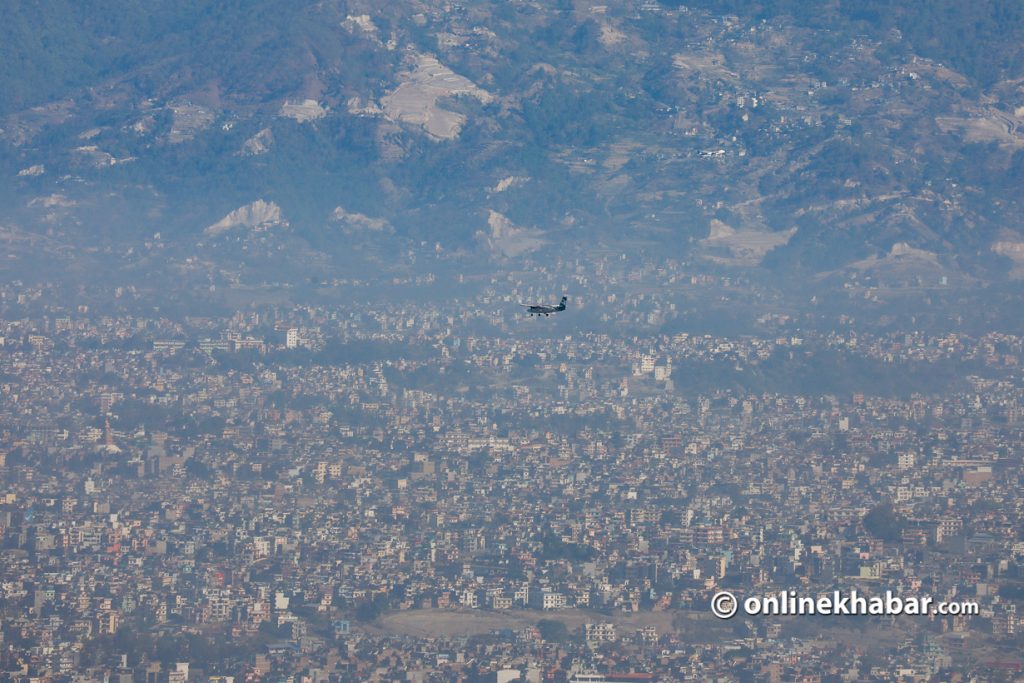 Himal Sharma, a central member of the CPN-Maoist Centre, says even though its presence in the cities is good, election results say otherwise. 
"We want to change this. We're always talking about how we can win the trust of the urban crowd," says Sharma.
In Kathmandu, the number of votes the party got has increased, but the results have not been positive.
When the Maoists contested the elections in 2008, the story was different. The party did well in the rural areas, but their performance in urban Nepal was quite promising too. Out of Kathmandu's 10 constituencies, they had won five of them. Jhakku Prasad Subedi, a nobody, even beat Madhav Kumar Nepal shocking everyone.
But after that, things have not been good. During the 2013 elections, The party chairman Pushpa Kamal Dahal himself lost as no Maoist leader won in Kathmandu valley. In the 2017 local elections, the situation was similar as the Maoists could secure victory in only one municipality in the valley despite the party forming a coalition with the CPN-UML.
They did, however, win the posts of vice-chairman of Lalitpur's Bagmati and Mahankal rural municipalities and deputy mayor of Madhyapur Thimi municipality this time. But even these were thanks to the coalition it formed with the Nepali Congress and the Unified Socialist.
The Maoists that had won Laltipur's Konjyosom rural municipality on its own in 2017 were not able to win this year even though they had a coalition. What was embarrassing was its inability to win the deputy mayor election in Lalitpur even though it got a lot of support from the Nepali Congress.
The CPN-Maoist Centre also failed to win the deputy mayor election in Kathmandu's Tarakeshwar, Kageshwari Manohara and Gokarneshwar municipalities. In Tokha, Budhanilakantha, Shankarapur, Nagarjun and Kirtipur, they contested alone but was not able to win.
Outside Kathmandu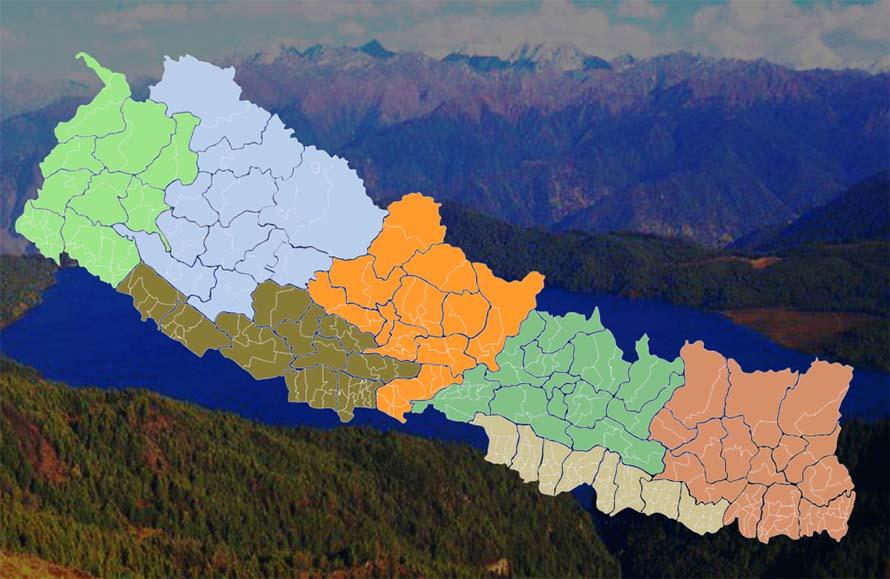 Away from the valley, the party's performance is similar as far as urban Nepal is concerned. The only city where it did well is Bharatpur where Pushpa Kamal Dahal's daughter Renu Dahal won the mayoral election. There are other municipalities it has won, but almost all of them are in the country's rural areas.
In Biratnagar, it did not win a single ward as it got fewer votes than it did in 2017 despite the number of voters increasing. In Dharan sub-metropolitan city, it did win the deputy mayoral election thanks to the coalition but could not win a single ward. Its number of votes also went down compared to last time. In Butwal, it only won one ward. Thanks to the coalition, the Maoists won the mayor of Jitpur-Simara sub-metropolitan city but only won four wards compared to the 10 they won in 2017. They also lost in the Ghorahi sub-metropolitan city.
What's wrong?
Political commentator Hari Roka says that the reason for the lack of support for the party in urban Nepal is that the Maoists forgot the poor people who live in the cities.
"The city elite didn't vote for them, the poor did. Why? Because the Maoists raised their concern, which led to an increment in wages and other facilities," says Roka.
He argues that since then the Maoists have not had a proper agenda for urban Nepal as he feels that the party has lost its core values.
"What they want and aim to do isn't clear anymore. They could've pushed for policies for smaller industries to make things easier for small and medium enterprises (SMEs). But, they did nothing and the low number of votes from urban Nepal is an example of this," says Roka.
He says even though the party had won the hearts of some people in urban Nepal, that was only temporary as the party could not maintain its positive image amongst the people in the cities for long.
"It should have come up with a long-term plan, but a lack of vision and proper programmes meant it could not do as well as it had hoped for," says Roka.
Maoist leaders know this too. DP Dhakal, a central member of the party, agrees that they have not been able to fulfil their promises made to the people in urban Nepal, and hence they do not believe in them anymore.
"We couldn't take advantage of what we were able to do in 2008. Rather than putting our focus on this, we spent time quarrelling with each other and split. This was our biggest mistake," he says.
Is a revival possible?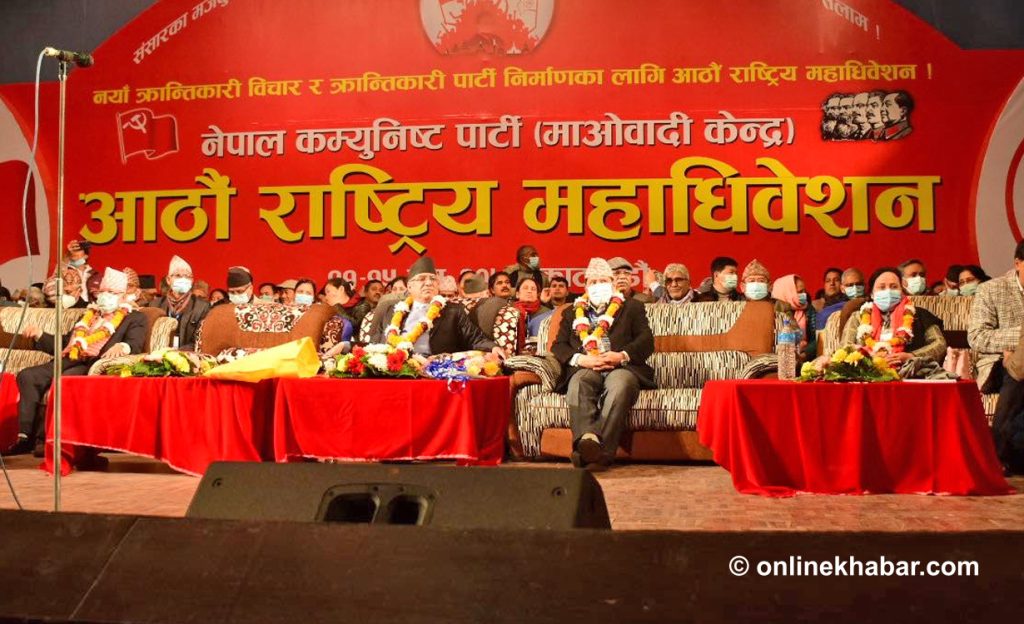 Maoist leader Himal Sharma says they will talk about the party's poor performance in urban Nepal in the forthcoming central committee meeting.
"We will review this and talk about how we can move forward in cities," says Sharma. "We will take a new approach; that's for sure."
Dhakal says that a revival is possible if the party does a few things. First, he says the party needs to do away with its initial political ideology. Second, he says the party needs to improve its management and focus on marketing so people know what it is doing. Lastly, he says it needs to focus on creating jobs and opportunities.
"People in urban Nepal will vote if they believe we can create change. Now, we need to work hard on it," says Dhakal.
---
This story was translated from the original Nepali version and edited for clarity and length.