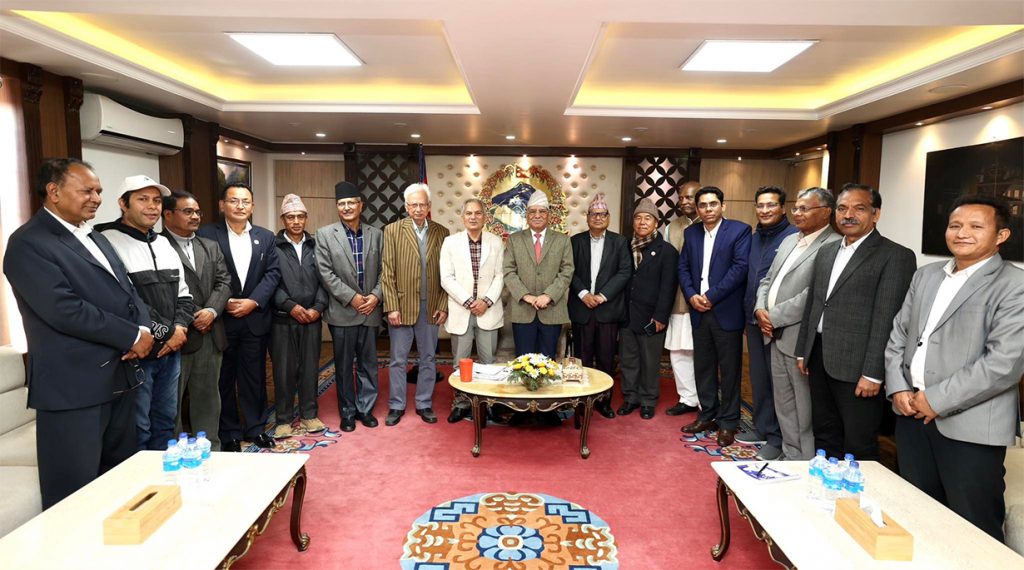 Kathmandu, March 7
Eight Maoist parties have decided to oppose a lawsuit reportedly being filed against Prime Minister Pushpa Kamal Dahal, holding him responsible for the murder of 5,000 people during the Nepal civil war, claiming it was an act against the 2006 Comprehensive Peace Accord.
A meeting of the parties held at Prime Minister Dahal's official residence on Tuesday morning made the decision.
The Maoist parties say they are on the same page that conflict-period criminal cases should be dealt with by special transitional justice bodies such as the Truth and Reconciliation Commission and the Commission of Investigation on Enforced Disappeared Persons, not by regular courts.
The CPN-Maoist Centre, Nepal Socialist Party, CPN-Revolutionary Maoist, CPN, CPN-Majority, Scientific Socialist Communist Party, CPN-Maoist Socialist, and Maoist Communist Party also discussed continuing the solidarity to deal with such cases.
Recently, advocate Gyanendra Aran, who also is a survivor of the Maoist insurgency, and Kalyan Budhathoki, tried to file a lawsuit against PM Dahal, but the court administration rejected them. The petitioners then challenged the decision, which made an apex court bench order its administration to register it.
Meanwhile, the petition has been registered at the court today itself.