Most family members of Arun Pandey, a resident of Kathmandu, have already gone to the Manasarovar lake, Burang County, Tibet. His father went to the revered lake as a pilgrim in the 1990s. Coming back, the father told other family members a lot about the lake.
Having heard so much great about the area, Arun Pandey's son Abijit also wanted to go see if it was exactly the way his grandfather described it. In 2014, he made his plan successful.
Arun wanted to accompany Abijit. But, due to various circumstances, he could not and since 2018 has been trying to go. Work kept him busy most years, but in October 2019 he booked a trip to go there in May 2020. But due to Covid-19, China closed the border and since then, he has not been able to go.
"It seems like I'm not fortunate enough," shares Arun Pandey, who adds he does not have any hope if he can make it in 2021 also.
Pandey is one of tens of thousands of people who plan a trip to Kailash Manasarovar every year. The lake is not only revered by Nepalis but by Indians too who come to Nepal in thousands to go to Manasarovar. From 2014 to 2019, over 100,000 Indian nationals have been to Manasarovar lake via Nepal. They bring in both money and work for Nepal's tourism which thrives even in the lean seasons of May-August as each tourist spends at least $1,200 which can go up to as much as $3,000 for the week-long trip.
But, with Tibet closed until December 2021, tour operators reluctantly have announced that the Manasarovar yatra is not happening this year. This they say will cause a loss in revenue for tour operations and for the people dependent on this tour package and lastly the government which earns a million in tax every year.
The largeness of loss
"Nepal earns around a billion rupees a year through this package alone," says Mohan Lamsal, the managing director of Makalu Adventure. "This is a big loss to us."
Kailash Manasarovar can be gone from three places in Nepal. The most popular is via the Kerung border point between Nepal and China in Rasuwa from where the lake is 700km away. Another is via Lhasa from the Kodari border. This, however, is not a trip taken by many as it takes as much as three weeks to go and come back. The final is the route via Hilsa where one can fly through Simikot and reach Hisla from where one can cross the border and get to the lake.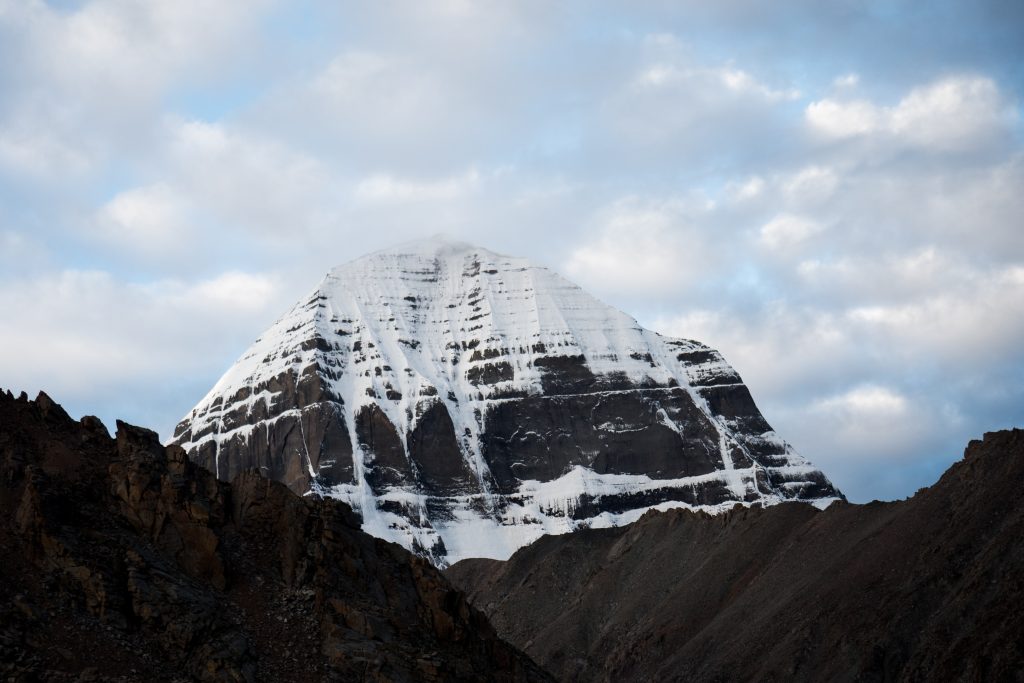 Hardip Singh from Noida, like Pandey, had been planning this trip for years. For one year, he saved enough money that he could take a helicopter to Hilsa. But, at the last moment, his trip was cancelled and he has not been able to go.
"The tour agents said they would take me to any destination of my choice in Nepal. They offered Gosainkunda, Kala Patthar, Lumbini, but I'm just not interested to do that. I can do these anytime I want," says Singh, adding he is hoping to go to Kailash in early 2022 with this family to fulfil his lifelong dream.
The cancellation of the pilgrimage is taking a bigger toll than usual. While the tour operators continue to suffer, the people who are dependent on this trip are suffering even more. Hotels in Syabrubesi, Hisla and to some extent even Kodari say that the decision has left with a big call to make.
"I started this hotel because I saw thousands of people coming here every year," says Jeet Tamang from Dhunche which lies near Kerung. "But, the past two years have been as dry as anything. I've had no one to stay in my hotel and with loans to be paid, the only way out is to sell the hotel."
Things are similar in Talkot in Bajhang, where people, whose only source is tourism, are struggling. In the past years, pilgrims heading to Manasarovar via Hilsa used to stay there. In addition, many own hotels in Taklakot in Tibet to cater to Indian pilgrims.
But, ever since China closed down borders in late 2019, many are sitting and hoping things will be okay and they can once again go back to work.
"I used to earn up to a million rupees in three months. This was profit after all my expenses and tax to China," says Rabi Chhetri. "I'm good for now. But, another year of this will make things hard on me. I have no other business."
Lamsal says that even though there have been talks, there hasn't been much positive news about reopening borders. He says his sources in China have told him only to plan trips after April 2022 which he says has cost operators like him a lot of money.
"We have to follow rules. There is nothing we can do about it."
Search for alternatives
But, some are planning an alternative to Kailash Manasarovar. Even though Nepalis have been pushing a package to Indian tourists offering them to take them to Janakpur, Pashupatinath, Lumbini and Gosainkunda, there is also talk about a trip to Surma Sarovar in Bajhang itself.
"The place is not as big as Manasarovar, but its significance is almost the same," says Lamsal. "We need to start finding alternatives and if we can sell Surma Sarovar this year, it will help out a lot of people."
The Tourism Ministry, however, agrees that the country will lose millions but is yet to come up with any plan to find alternatives to Manasarovar.
When asked if any step is being taken to promote places like Surma Sarovar, the ministry's spokesperson Taranath Adhikari says that nothing like this is in plans as the officials do not believe many tourists will come due to Covid-19.
"Maybe we can do that in the future, but for now, we don't have plans to promote destinations like Surma Sarovar in place of Manasarovar," says Adhikari.