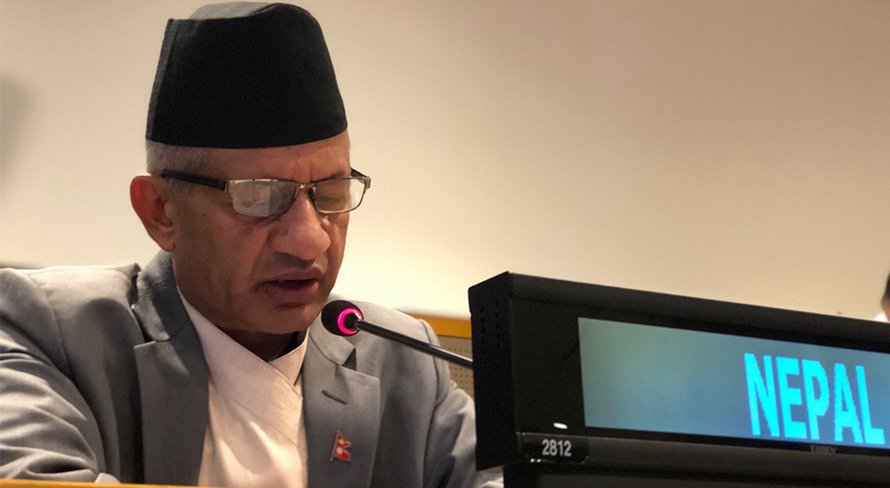 Kathmandu, May 9
One day after Indian Defence Minister Rajnath Singh announced the inauguration of a link road to Manasarovar of Tibet through a village that lies in Nepal as per the Sugauli Treaty, the government of Nepal has officially stated its objection.
"The Government of Nepal has learnt with regret about the 'inauguration' yesterday by India of 'Link Road' connecting to Lipu Lekh (Nepal), which passes through Nepali territory," the Ministry of Foreign Affairs says in a statement on Saturday afternoon, "The Government of Nepal calls upon the Government of India to refrain from carrying out any activity inside the territory of Nepal."
The ministry reiterates that the land east of Kali River, including Kalapani, Limpiyadhura and Lipu Lekh belong to Nepal, and long-standing border issues should be dealt diplomatically.
"This unilateral act runs against the understanding reached between the two countries including at the level of Prime Ministers that a solution to boundary issues would be sought through negotiation."
Recalling that the Nepal government had proposed India, twice, to hold a meeting between the two foreign secretaries to discuss the issue after the dispute over India's new political map last year, the ministry says it is still waiting for India's response to them.